Exploring the history and future of the Capital region as we move towards a carbon neutral society
Ginninderry's Managing Director David Maxwell joined a jam-packed line-up of experts on Thursday, speaking at the Canberra Urban Regional Futures (CURF) Annual Forum 2017 . With a focus on implementing sustainable solutions for transforming to a carbon neutral society, participants presented and debated on green growth, zero carbon precincts and innovative solutions to water, waste and energy.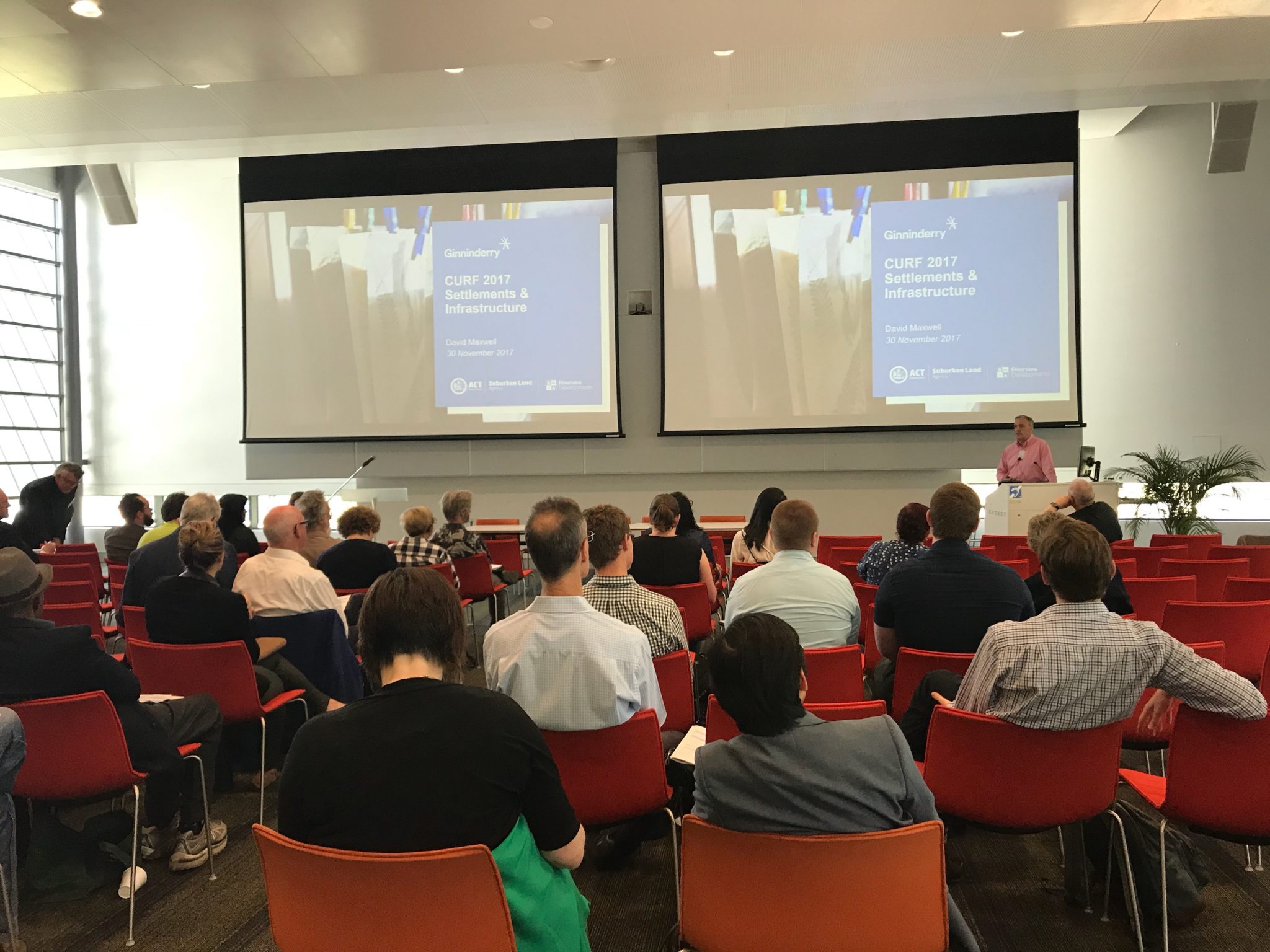 In his presentation Settlements and Infrastructure, David discussed how Canberra's urban design has always been innovative but – with the population growing and Canberra and the immediate region set to reach 660,000 by 2036 – planning now needs to have a regional focus."It's not just about Canberra anymore, it's about the Capital region", David said.
"Canberra's greenfield growth opportunities are limited with only a number of decades of land supply potentially available. As the population grows the focus will be on Urban Renewal. To ensure sustainability is achieved, it's now the right time to consider Canberra and the communities just over the border, like Queanbeyan and Yass, all as one region, and shift towards a Capital region planning focus."
David went on to say, "The ACT border is just a line on a map and we need to ignore it. We need for the region to deliver a diversity of living opportunities, and Ginninderry is working towards being an exemplar for the region, as a world-class model of sustainable development."
Some of the ways Ginninderry is doing this are by:
"It's time to move away from conventional thinking. We are striving to challenge typical new suburban development, by providing an opportunity for long-term research, regulation change and pushing boundaries for the benefit of the environment and the community", David said.
If you would like a copy of David's presentation, please contact us by calling 1800 316 900.