Ginninderry raising the bar when it comes to waste management
When it comes to waste, the construction industry has traditionally been a big contributor, generating more than 20 million tonnes each year in Australia alone. But instead of heading straight to landfill, a huge portion of that waste could actually be recycled—so long as the right processes are put in place.
With an unwavering focus on sustainability, Ginninderry is doing their bit with more than 80% of waste from new residential building sites now diverted for recycling.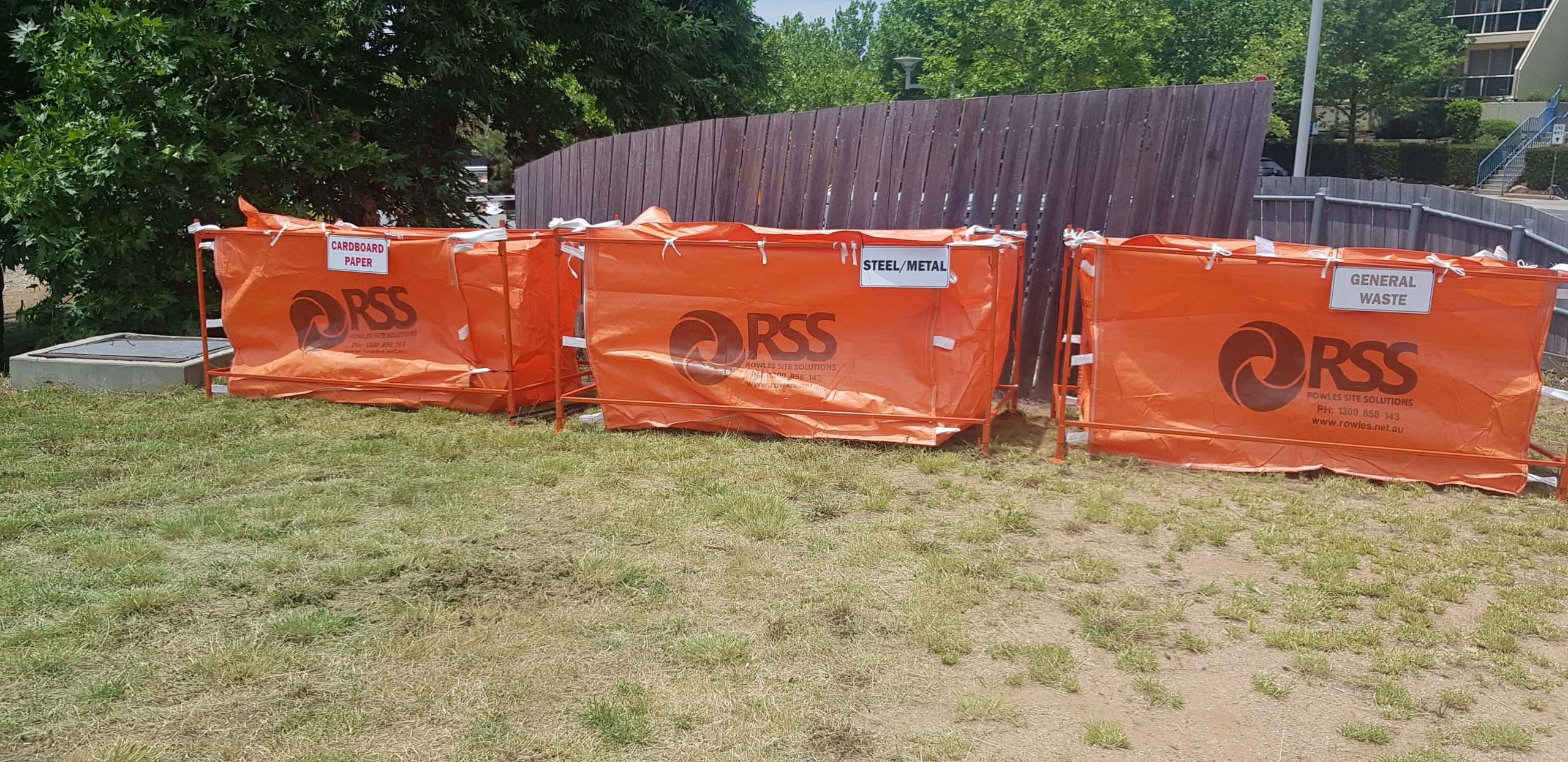 Ginninderry has teamed up with Rowles Site Solutions (RSS), who have designed an innovative waste system that achieves a minimum of 80% recycled materials, with the aim to increase this to 85%. All buyers of blocks in the latest ballot release will receive the service for free as part of their purchase, including full waste management of the site itself, plus all tip fees for general build waste, with no additional costs for the buyer or their builder.
Traditional site waste management systems usually revolve around skip bins, with bobcats then used to remove all waste from the building sites at fixed stages of the home build, and the waste is often transported directly to landfill.
These processes not only minimise the opportunity for recycling, but can also present a raft of other issues, like waste becoming piled up and creating nearby pollution from blowing off site in the wind, the use of large trucks and machinery, an increased risk of injury due to waste build up, plus it can mean the housing estate as a whole loses its appeal due to unsightly build up of waste. These systems can also make it very difficult for the builders to stay across the actual waste levels and the true financial figure of their waste removal costs.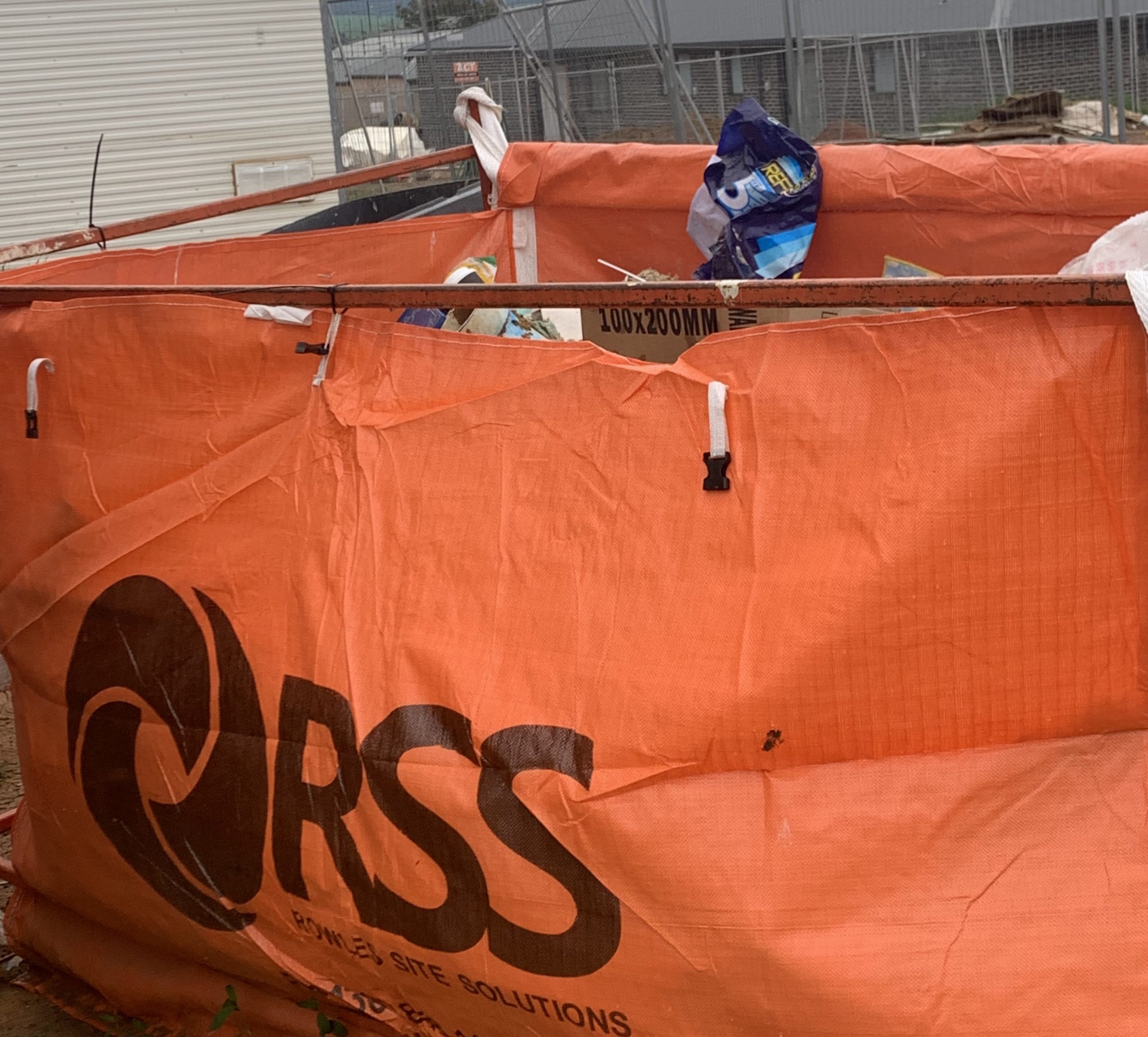 Instead RSS, has developed a system that although more labour intensive, provides benefits for residents, builders, and the housing development as a whole, on top of meeting recycling targets.
"For quite a long time I've had a desire to implement a strategy to overcome some of the issues around waste management, so I'm very pleased that someone like RSS has come along and identified an opportunity where things can be managed better and more sustainably," said Ginninderry Project Director Steve Harding.
The RSS system involves a bagging system for waste containment, which is flexible in its design and nature. That's combined with regular maintenance visits by RSS staff who remove waste as needed. The staff also separate and remove recyclable material into dedicated streams, ensuring greatly reduced contamination and meeting the minimum 80% recycle target. Staff also inspect the site for any potential hazards both for safety and the environment, and record all findings. The process starts before construction, and carries right through to construction completion.
And RSS General Manager Jeremy Penrose said the system is beneficial in ways beyond just reducing landfill.
"It means reduced traffic movement of large trucks and machinery within the estate, a cleaner and safer work site and development as a whole, the ability to accurately benchmark with other builders, a set and known cost for waste management, less workload for the supervisor, plus a  construction site that presents well to potential customers," he said.
The collaboration between Ginninderry and RSS is a pilot initiative for now, with the view to find an ongoing solution that works well for all parties.
"When you break it down, there's nothing that is that extraordinary in the approach of the RSS system, but it's taken someone to realise an opportunity in the market and have enough enthusiasm to get a system that works. And RSS to their credit have had that drive and initiative to invest in this type of arrangement. So as Ginninderry we're very supportive of that," said Steve.
"It's really pleasing that we're working with them and hopefully it'll start setting some new benchmarks with how waste can be managed better moving forward."