Faster, cleaner, simpler – why induction cooktops are on-trend.
Ginninderry Display Village, Ginninderry, ACT, for Ginninderry Marketing, May, 2020, photo by Geoff Comfort, +61 411 268 146, Geoff Comfort Photography, Canberra Photographer
Strathnairn was the first suburb in Canberra designed without natural gas as part of a broader plan to build a community future-proofed for rapid advances in technology and a changing climate.
While gas cooking has been the first choice for many Canberrans over time, induction cooking is taking over at Ginninderry and around the world.
The major trends driving the uptake of induction cooking are twofold: design and sustainability. While safety, performance and ease of use have driven the uptake of induction until now, sustainability is likely to be the reason it dominates the cooking category in the future, with the pace of residential gas phase-outs picking up around the world.
If this technology is new to you, you might be wondering what the hype is about. Induction cooking is based on magnetic conductivity between the burner and a pot or pan. It is considered safer, more energy-efficient and faster than gas and electric options.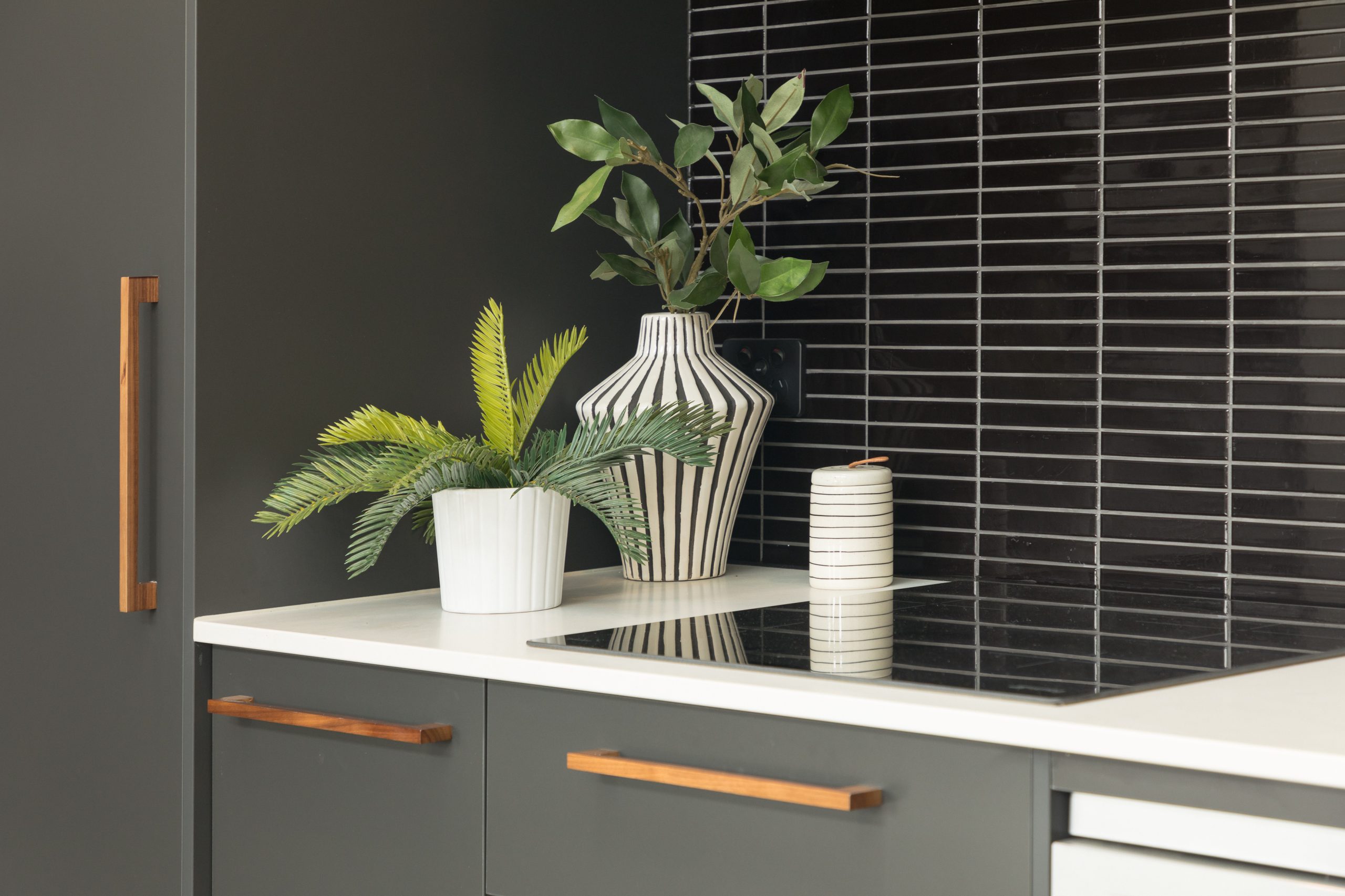 Induction appliances form an important part of Ginninderry's integrated home energy package. To highlight the difference that induction cooktops offer, we've compiled a list of the key benefits and put them to the test with Daana Restaurants' head chef, Sanjay Kumar.
Speed
One of the most significant selling points of the induction cooktop is speed. While gas and electric cooktops transfer heat through flames and electric burners respectively, induction cooktops generate heat directly in the pan.
Energy Efficiency
When heat is generated within the pan itself, as with induction, the energy is focused on cooking your meal – not heating the air around the pot. The reduced energy consumption means lower power bills and healthier environments.
Cleaning
Since induction cooktops don't heat the cooktop's surface, any splatter or spill won't burn onto the surface. Plus, as soon as you finish cooking, the cooktop will be cool enough for you to easily clean any mess you've made.
Control
Control is arguably the most important feature of a cooktop. It's why many serious cooks prefer gas to electric. Induction allows for much more precise heat control than even gas, with more temperature increments and better performance.
Safety
A stove is one of the most dangerous places in the kitchen. Induction cooktops offer no flames, which means no fires and no gas, which means no leaks. Plus, since induction cooking only heats within the pan, the cooktop itself remains cool.
Check out the video to see an induction cooktop live in action, and visit The Link to find out more about our approach to sustainability.