Unique program provides pathway for women in civil construction
Kerry Girvan had never considered a career in construction, but the SPARK JobTrainer Women in Civil Construction program gave her a pathway that led to a permanent role with BASE Contractors.
She's one of 20 women who have successfully completed the unique training program since 2019, going on to secure permanent work in the sector.
Emma Sckrabei leads Ginninderry's SPARK program and says she's committed to creating opportunities for more women to consider a career in Civil Construction.
"We know that there is a significant skill shortage in the construction industry. And traditionally, construction has generally only recruited from 50 per cent of the population.
"It makes sense that if construction is screaming out for people, that we developed a strategy to show women what a career in construction could look like."
Enrolments for the 2022 'Women in Civil' program are now open and will see at least 15 women from the region undertake a mix of theory and hands-on learning.
Participants in the program will also gain an industry work placement with those successfully completing the program being offered ongoing employment in the sector. Every major civil construction contractor in the ACT has signed on as a partner, including Huon, Woden Contractors, Complex Co, Cord Civil, Canberra Contractors, Dale and Hitchcock and Guideline ACT.
"The civil construction sector has been actively exploring ways to encourage more women to take up jobs within the industry, and this program is one of the first steps in making that happen," says Emma.
"This is a genuine commitment from the sector with every major civil contractor in the ACT signed on to provide industry work placements for training participants along with jobs for those that successfully complete the program."
The nine-week program will commence in February and includes seven units of a Certificate III in Civil Construction Plant Operations, workshops on health and well-being, and a four-week industry work placement.
Sckrabei says that women who choose a career in civil construction will play a role in changing the face of the city, given its focus on large, game-changing projects.
"Civil construction is an exciting part of the sector with so many interesting roles across the planning, design and creation of major infrastructure projects."
"I'm confident that the women who participate in this program will see plenty of opportunities for a bright future."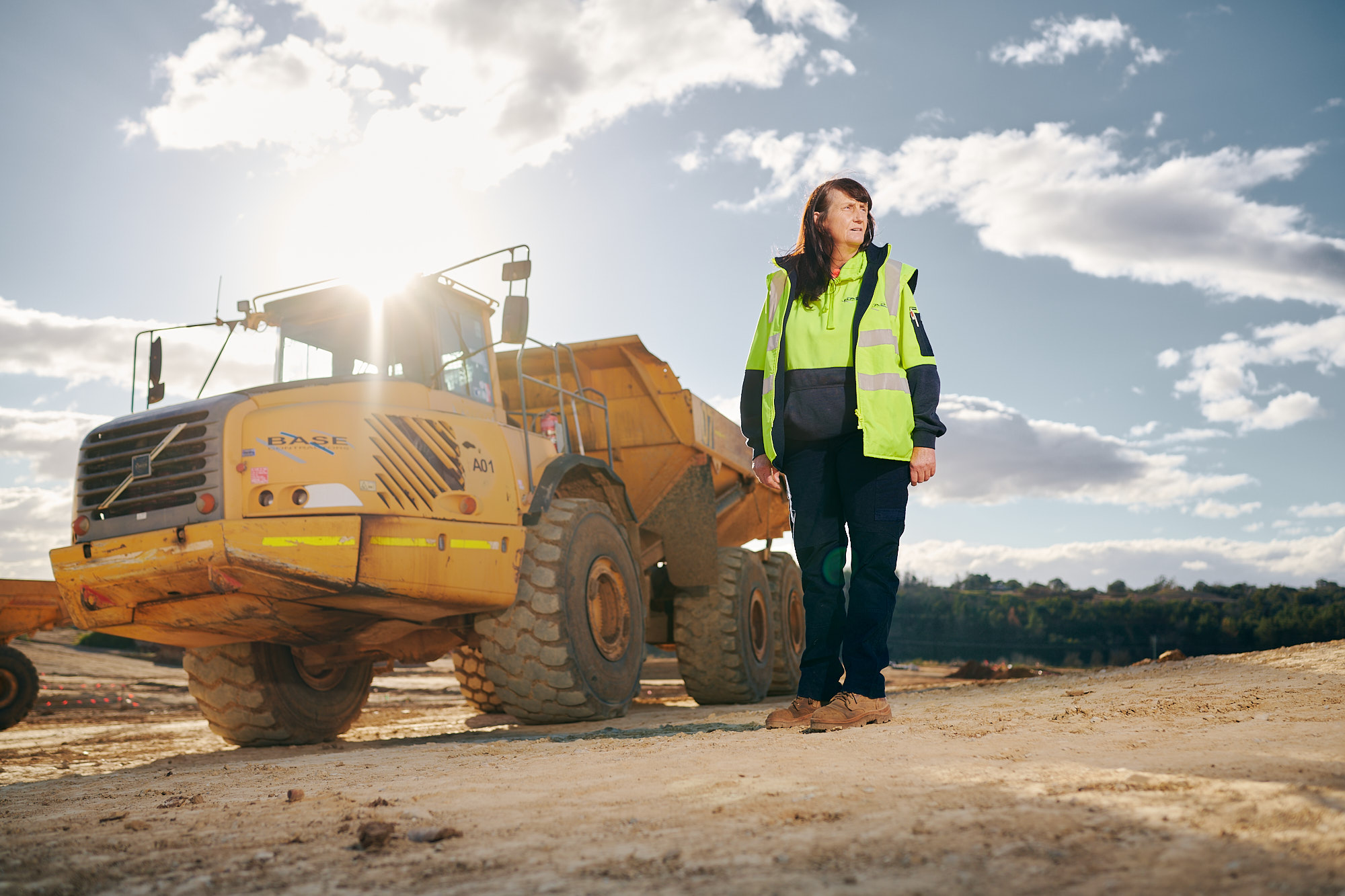 Kerry Girvan says the program changed the course of her life, and she encourages other women to do the same.
"I can't recommend this program enough. It's opened everything up for me and has given me bigger opportunities to go further. Plus,  I have a constant wage coming in without having to worry about things".
An information and selection session will be held on 10 December. Find out more here.