My SPARK experience with Skye L'Estrange
Ginninderry's SPARK Training and Employment Initiative has had a positive impact on the lives of hundreds of people who have graduated from one of our programs. In this series, we meet previous graduates and see what they're up to now! This week we catch up with Skye L'Estrange.
Skye attended our SPARK Early Childhood Education and Care Program in 2019. This program started on the 23rd of March and is an eight-month program. Skye was able to complete the program with a Certificate III in Early Childhood Education and Care, she also received her First Aid Certificate in Early Childhood Setting and work experience within the Childcare industry.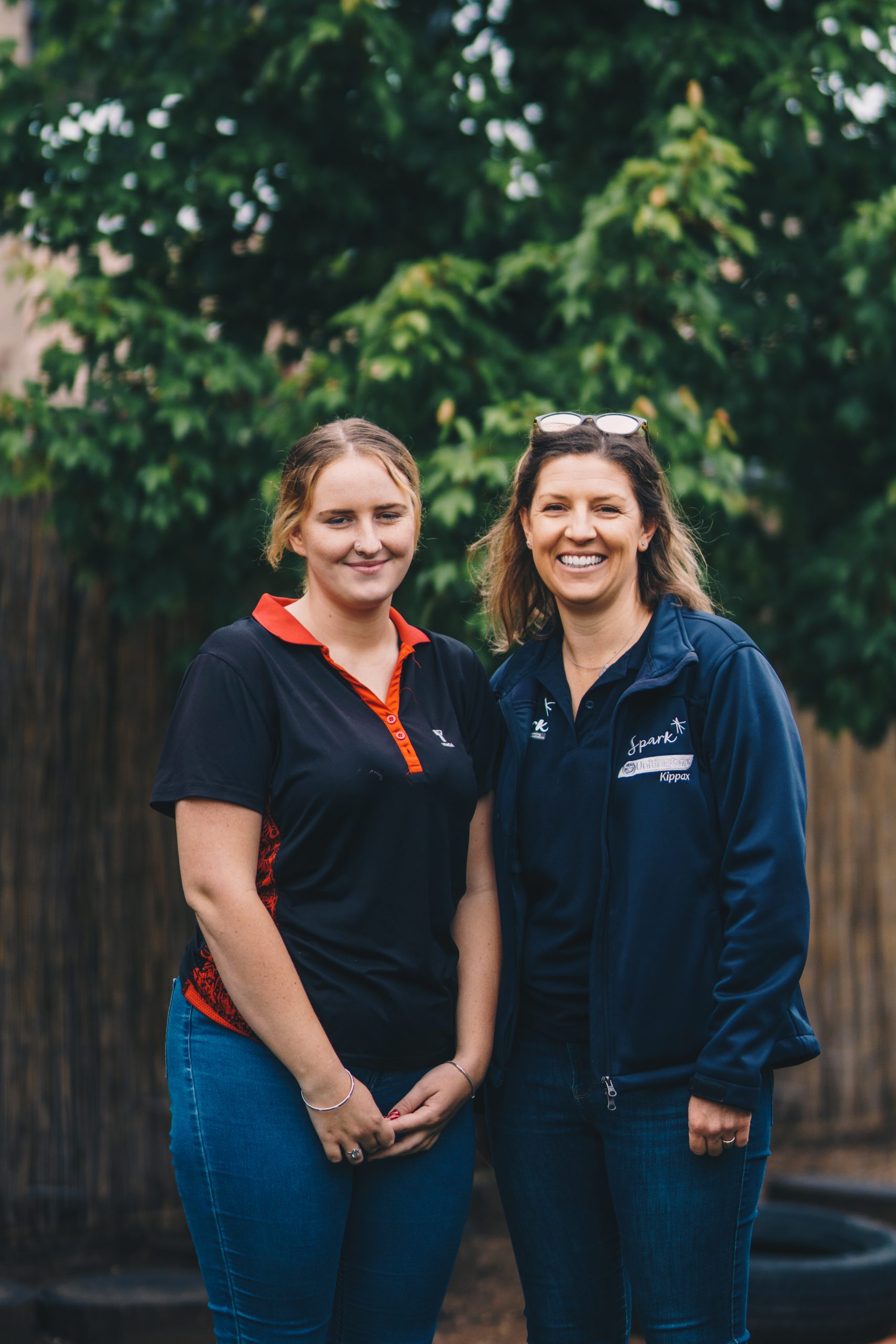 Prior to commencing the SPARK Early Childhood Education and Care program Skye was just finishing up her year 12, which she was finding it difficult to complete. "I didn't know where to go or what pathway to go down to achieve my goals to work in childcare." Skye heard about SPARK from her work experience teacher, as this could be a potential pathway into the childcare industry. Skye was able to look into what programs SPARK run and was able to decide which would suit her the best.
The SPARK Early Childhood Education and Care program is the longest running program SPARK have, which takes eight-months to complete. "Thought out the SPARK program it impacted my life not only did it help me achieve my goals, it gave me an eye opener to other pathways that's are offered , it also allowed me to get my year 12 and become a part of a bigger family"
"The SPARK program is as one of the best experiences not only did I meet wonderful people I got to know the SPARK people and what is it is all about." After Skye completed the SPARK Childcare program, she has commenced full-time work at the YMCA, as an assistant educator. Skye is also wanting to continue and do additional study.
Would you recommend SPARK to others? "I would recommend the SPARK program as a path away  because of the people and how much help you receive from everyone , and they helped me get my Certificate III, help me find a job and to extend my pathways and future pathways." Skye L'Estrange