My SPARK experience with Mitchell McEvoy
Ginninderry's SPARK Training and Employment Initiative has had a positive impact on the lives of hundreds of people who have graduated from one of our programs. In this series, we meet previous graduates and see what they're up to now! This week we catch up with Mitchell McEvoy.
Mitchell found out about the Ginninderry SPARK Training and Employment Initiative program through his school. They were able to get him in contact with Emma (Training & Employment Manager). Mitchell was waiting to get work experience within the Building and Construction Industry.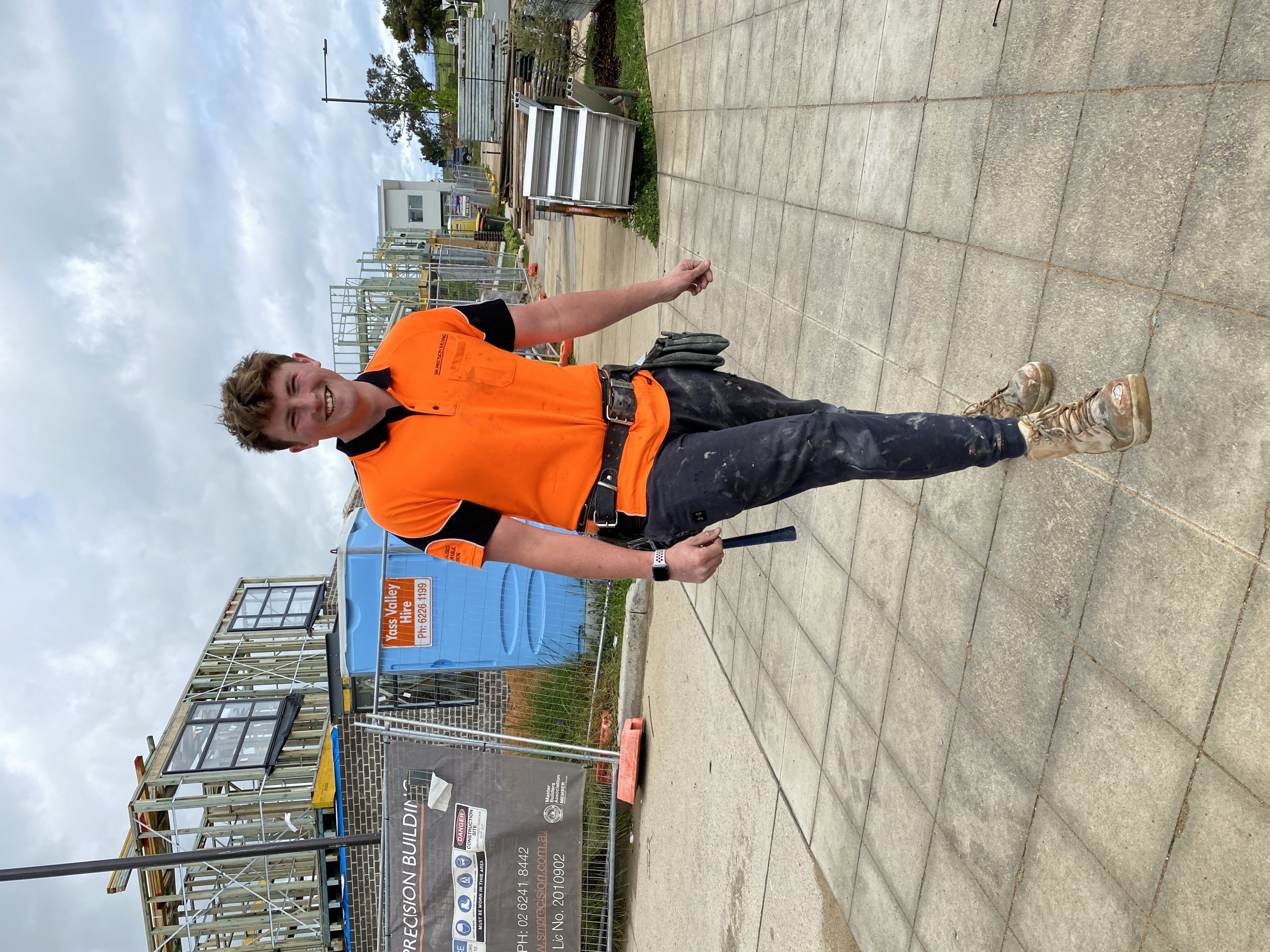 In 2017, Ginninderry was able to help provide Mitchell with one week's work experience at Ginninderry (The Link) with Manteena. A year later Ginninderry was able to provide Mitchell with another week's work experience with SM Precision within Ginninderry. After he completed his work experience with them, they offered him an apprenticeship with them.
Mitchell has now completed two years of his apprenticeship with SM Precision doing carpentry/ building, and only has two more years to go to complete his apprenticeship. Mitchell is working a busy life, where each day is different. He is working full-time, 7AM – 3:30PM most days, some days can be must longer. "It's been good, they have given us heaps of work out here, keeping us really busy."
Would you recommend SPARK to others? "Yeah definitely, they have helped out heaps. They have got me where I am today"