The Queen will soon make Ginninderry her home
Back in January, our new site vehicle arrived at its temporary home in Murrumbateman. It's a six wheeled, twelve-seater ex-military Land Rover Defender Perentie that used to be a troop carrier – known affectionately as "The Queen". Now that we've got it, we're going to be using it for site tours, but first it's getting an upgrade – a  conversion to electric.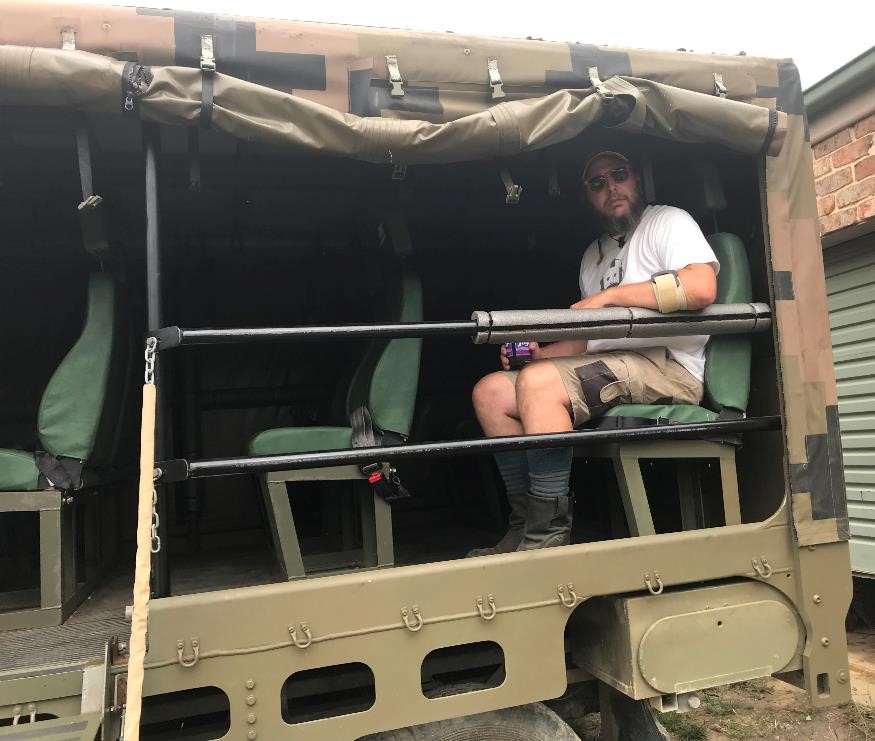 It seemed impossible at first, but our Sustainability Manager Jessica Stewart talked to some experts in the Australian Electric Vehicle Association, and they say it can be done. So, we're converting our troop carrier into an electric vehicle.
The conversion is being worked on by Mark Hemmingsen from Electric Vehicles Canberra, Dan Clements and Thomas Creek from Project EV, and Damien Butcher from Driftech. The four of them are excited to take up the task, predicting The Queen should be ready to go sometime in May this year.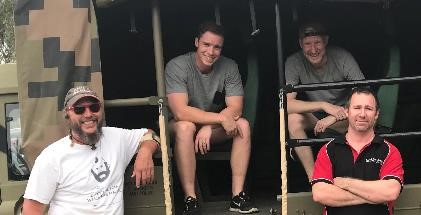 A vehicle of this size and weight has never been converted to electric before in Australia. The team of experts are keen to use The Queen to educate others in the Electric Vehicle industry in the ACT region. We look forward to announcing the first site tours in our new Electric Queen.