Meet the green thumb turning houses into homes.
When you're building a new house there are so many exciting decisions to be made, but there's one part that's often forgotten about — the landscaping. It's the final piece of the puzzle, the cherry on top, and the final indication that a building site has truly become a home.
Having worked as a landscaper for 45 years, Joe McDonnell clearly understands the power of good front landscaping. His business Gold Creek Landscape Services has been contracted to complete the front landscaping for new owners in Strathnairn, and he's working with residents to put the finishing touch on their homes.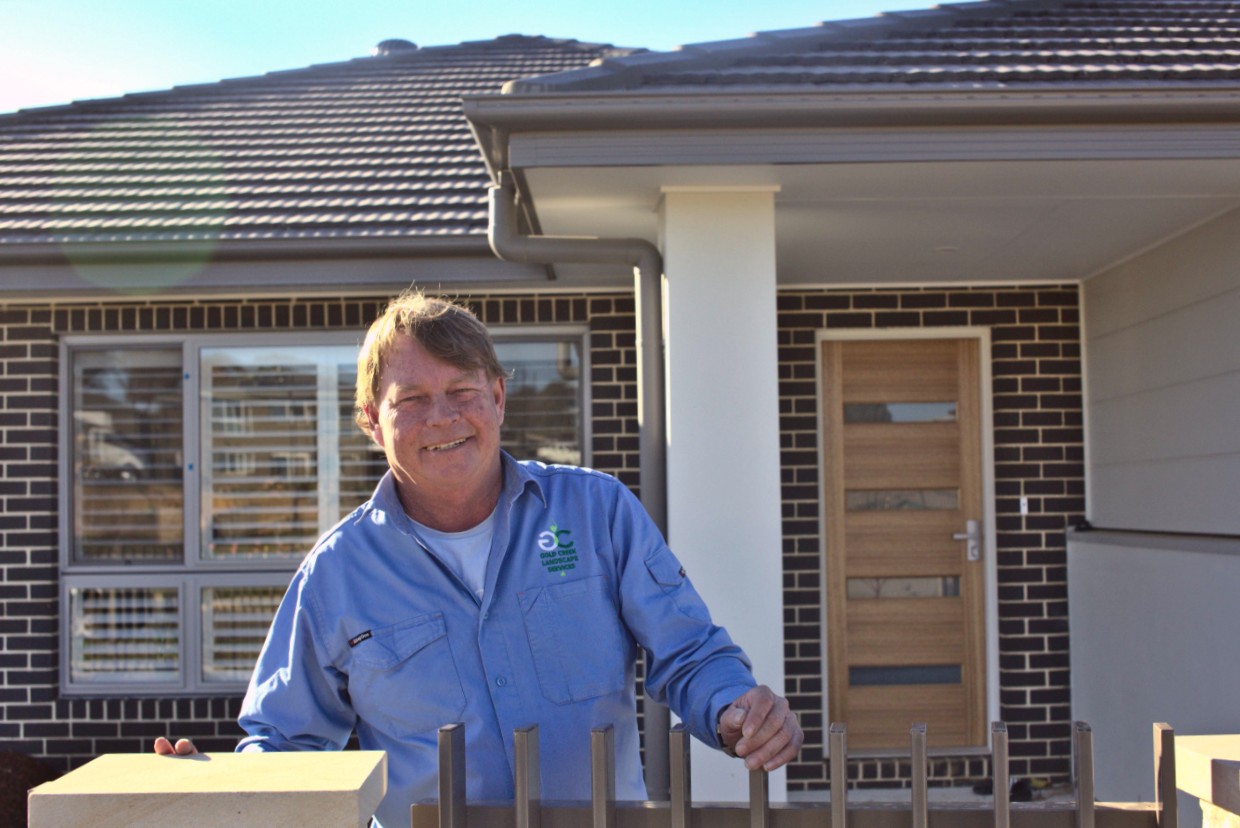 Over the years, Joe's worked on a wide range of housing developments, including Forde, Casey and Googong.
"Most buyers in new communities put everything they have into their build, which can mean they usually have to wait a while to save up to complete the landscaping. That not only means the owners don't feel like their home is complete, but it also means the new suburbs can look incomplete for a much longer period of time," said Joe.
Anyone who buys a block of land at Ginninderry is eligible for the free front landscaping program, and new owners are able to choose from seven different concept designs and a large range of native and exotic plants. Once a house is nearing completion, Joe sits down with the owners to discuss options for their particular house design.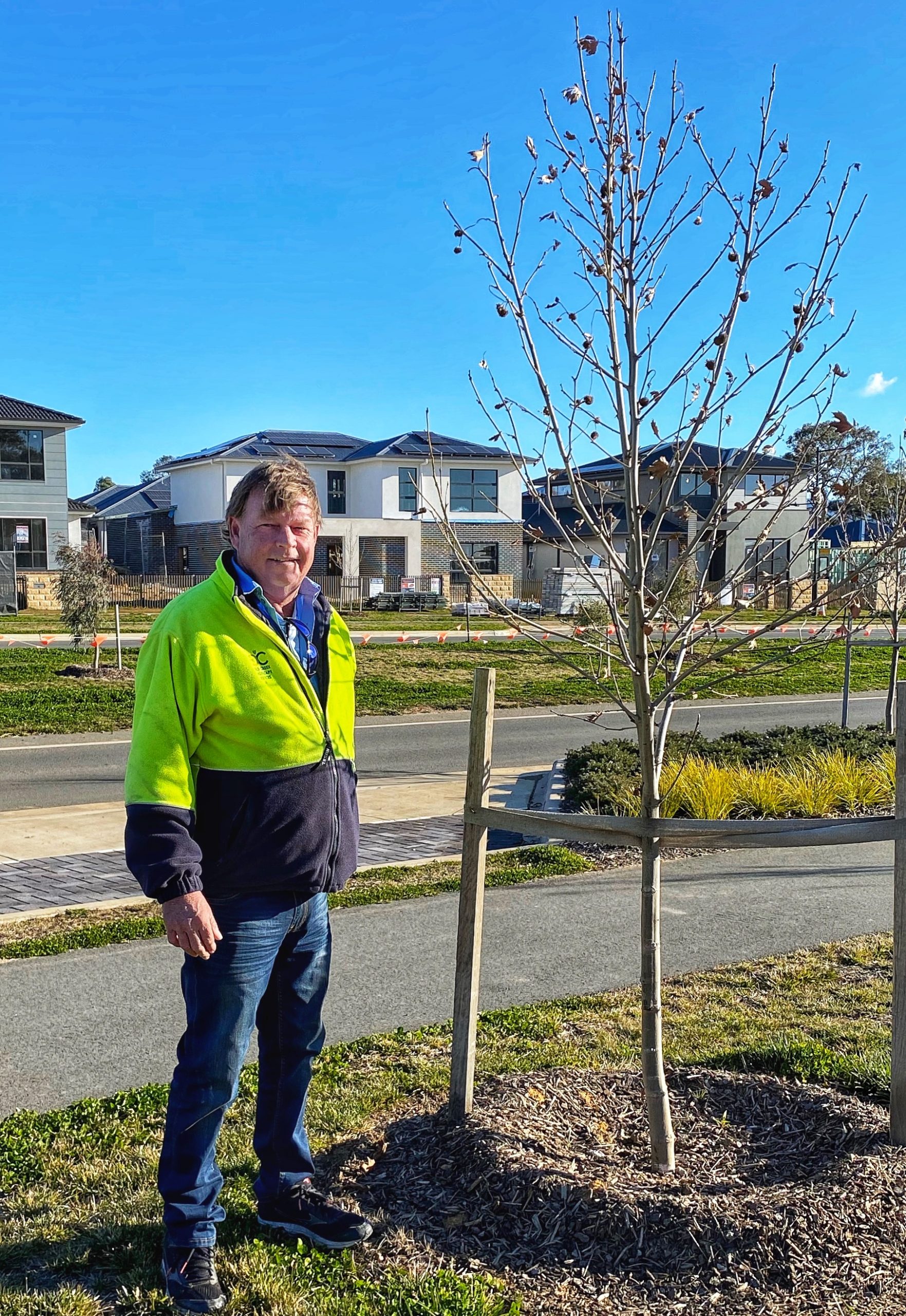 "Some owners come to me with a wish list of things they'd love to include in their front landscaping, so I work closely with them, and liaise with the team at Ginninderry to ensure we fit their requirements too. I want the owners to end up with something they love so I work very hard to try and accommodate their desires," he said.
"There are also quite a few owners who have no idea what they want, but after 45 years in the business, I've gotten very good at figuring out what people would love even when they don't know themselves. A lot of owners are very thankful to have a design put in front of them so they can see what the house could look like, and we go from there."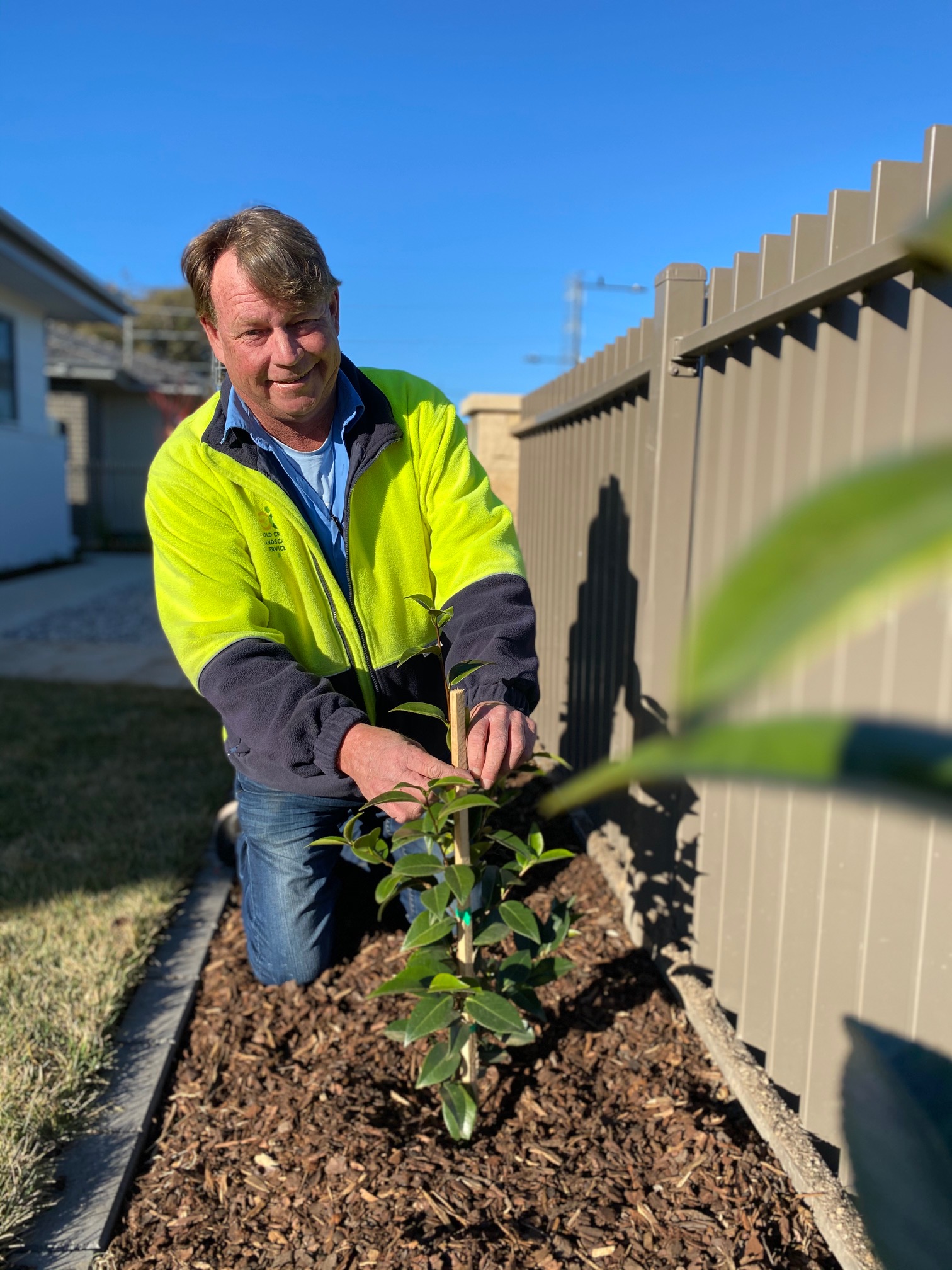 In particular, a number of new residents have requested edible gardens, filled with herbs and fruit trees, which Joe has been able to incorporate into the designs. He's become a friendly face around Ginninderry.
"Some of the new owners are young couples or first home buyers, and they don't have the money to spend on landscaping, so they're so thankful for the program — you see the big smiles on their faces," he said.
"The landscaping is always last on the food chain when you build a house, but if you don't have excess funds to do it, your house doesn't really pop. And if you've got a front facade that's working very well, that increases the property value. So for these new home owners to get landscaping, that puts probably an extra 15-20% on their house value."
Having spent a significant amount of time in Ginninderry and working closely with the suburb's newest residents, Joe is excited about seeing the rest of the region come together.
"I believe it's going to be one of the most uplifting suburbs in Canberra," he said.
"And I think this program is just really fabulous for the owners, because it increases the value of their property straight off the bat. I think it's hats off to Ginninderry for thinking outside the box."