Community Recreation Park nears completion
One of the central features of any local community is its open spaces. The parks and playgrounds where people can visit to relax, get together, or take their children to play.
At Ginninderry, we understand how significant these places are and as part of our ongoing planning, we have prioritised the convenient placement of varied open spaces. The landscaping at Ginninderry has been designed to provide high quality open spaces for residents and visitors whilst reflecting the greater natural setting of the site.
The largest open space in the first neighbourhood at Strathnairn is a 2.7-hectare Community Recreation Park. A number of elements in the design came from suggestions we received from a wide range of discussions and workshops we held with community groups.
Ginninderry Landscape Manager, Matt Frawley says the new park will be an important community asset.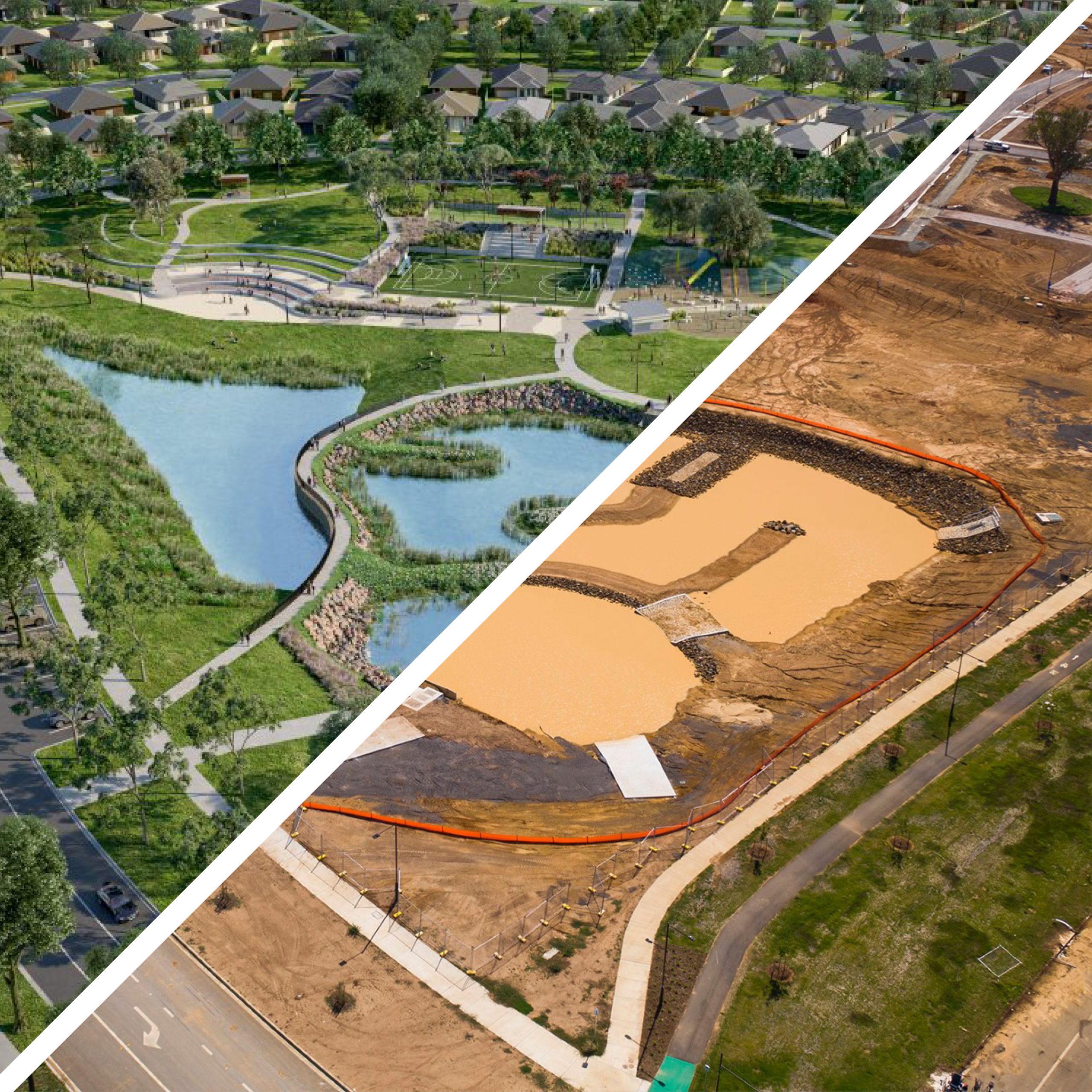 "The park includes a diverse mix of active and informal recreation spaces as well as a pond and wetland system as a central feature, complete with a network of circulation paths and a boardwalk," he said
"A large playground will be complimented by a range of informal play spaces as well as a multi-use sports court and fully enclosed cricket nets,"
"And there will be opportunities for relaxation and community connection with BBQ and picnic areas, an amphitheatre and a community event space."
Construction is now well underway with key aspects of the park taking shape. Earthworks are now complete and the sports courts have been installed with the construction team now moving on to landscaping elements.
The Community Recreation Park is on track to open in November. With so much on offer, it's sure to be a hit with residents and visitors alike.