Ginninderry welcomes Parkwood Land Rezoning
The Ginninderry Joint Venture has welcomed the NSW Government's final approval of the Parkwood Planning Proposal. The decision triggers the realisation of the full benefits of the Ginninderry project, including a $170m investment in green infrastructure, public spaces and community facilities and an economic output of some $609m over the next five years alone.
Riverview Projects (ACT) Pty Ltd Managing Director, David Maxwell said the decision was validation of the extensive consultation and planning work that had been undertaken over the past 12 years.
"Since 2008 we have worked collaboratively with community groups, local, state and federal governments, along with various industry bodies and experts to guide an optimal planning and conservation outcome for the future area of Parkwood."
"Rigorous studies and assessments have been undertaken to ensure best practice and future proofing across the whole area, with an extensive cross-border strategy already well progressed" Mr Maxwell said.
The NSW Government included the Parkwood Planning Proposal in Tranche 3 of its 'Planning System Acceleration Program', recognising the potential for the project to accelerate investment in the Capital Region while driving infrastructure and jobs creation.
Mr Maxwell said the rezoning decision secures long-term investment in the region.
"The overall impact on job creation is significant in the context of the regional economy"
"While 6,180 jobs will be created in the region over the lifetime of the project, 1,730 of these will be created in the next five years with 350 in the next 12 months alone" he said.
A key aspect of an integrated approach to long term conservation management is the establishment of a 596ha Conservation Corridor, governed by a Trust and a newly appointed Board.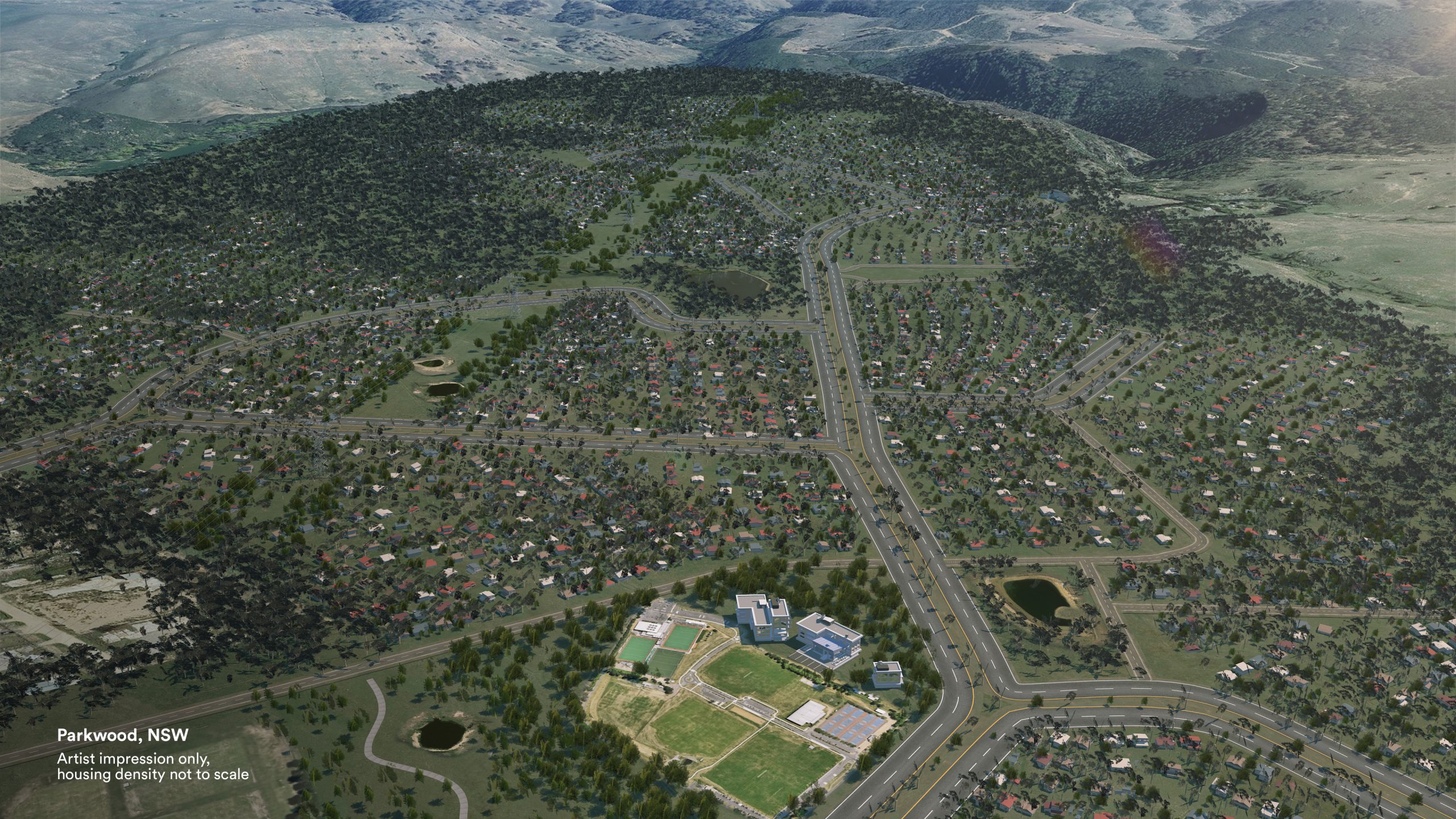 Conservation Trust CEO, Jason Cummings, said one of the earlier projects will be to restore river access through a new 'Riverside Park'.
"This direct contribution model sets a new precedent for greenfields development in the region, demonstrating a strong commitment to environmental sustainability,"
"The corridor is an important natural asset crossing the ACT-NSW border, serving to protect and conserve the Murrumbidgee River and Ginninderra Creek adjacent to the Ginninderry and Parkwood development"
"Conserving local species and ecological communities has always been at the forefront of the Ginninderry and Parkwood projects' priorities and protecting the natural habitat of some the region's significant species is a cause we're inherently committed to" he said.
One of the unique features of the Parkwood Planning Proposal is that it will be an integrated cross-border development. A significant amount of work, including extensive negotiations with Yass Valley Council and NSW and ACT Government agencies, has been completed to identify options for funding and delivery of services and infrastructure.
The rezoning decision provides the Joint Venture with the certainty required to deliver on its original vision.