Intergenerational living, lives here
The latest buzz word to hit the housing market is around 'intergenerational living'. The aptly named term describes a growing trend amongst families the world over to shy away from buying a traditional family home, in preference for something a little more enduring – something that will stand the test of time from a practical perspective, when and if their children flee the nest – that's right, 'if'.
According to the 2016 census nearly 12 per cent of 25-34-year-olds, or close to 400,000 young adults are still living at home[1]. When considering 2011 census stats report 94% of Australians 65 or older live in private, non-specialised housing, suddenly things start to make sense [2].
From a future housing perspective, this will mean incorporating agility into the planning and design process to ensure they can be altered down the track to suit the changing needs of occupants. Characteristics of such houses may include those which can be easily subdivided or 'zoned' to provide teenagers with their own space, and perhaps later a live-in carer or family member/s looking after ageing parents. They may also include designs that can be retrofitted with the appropriate technology or devices to assist occupants ageing in place, and therein remove reliance on the public system and specialised housing alternatives.
Examples of how Ginninderry, our partner builders, and industry experts are meeting this demand are conveyed through our range of Streetscape homes and the McDonald Jones Homes Duo Living range:
Streetscape
These free-standing houses are built on mid-sized blocks, with characteristic easy to maintain front gardens, entrances and rear-access garages. For select blocks, our Streetscape homes will also offer what's called a 'Fonzie Flat' or studio. This self-contained dwelling will sit above the garage at the back of the property, providing additional space and privacy for teenagers, young adults, live-in carers or guests.
Managing Director of Vantage Strata, Chris Miller, is currently working with the Ginninderry project to advise on ways of incorporating aspects of intergenerational living, into strata-titling for our streetscape homes.
"In almost every mature city throughout the world, a range of flexible living options make up a significant part of the property market. Much of this is driven by cultural differences, such as in parts of Europe where a family home often includes the older generation either in the same home or very close by.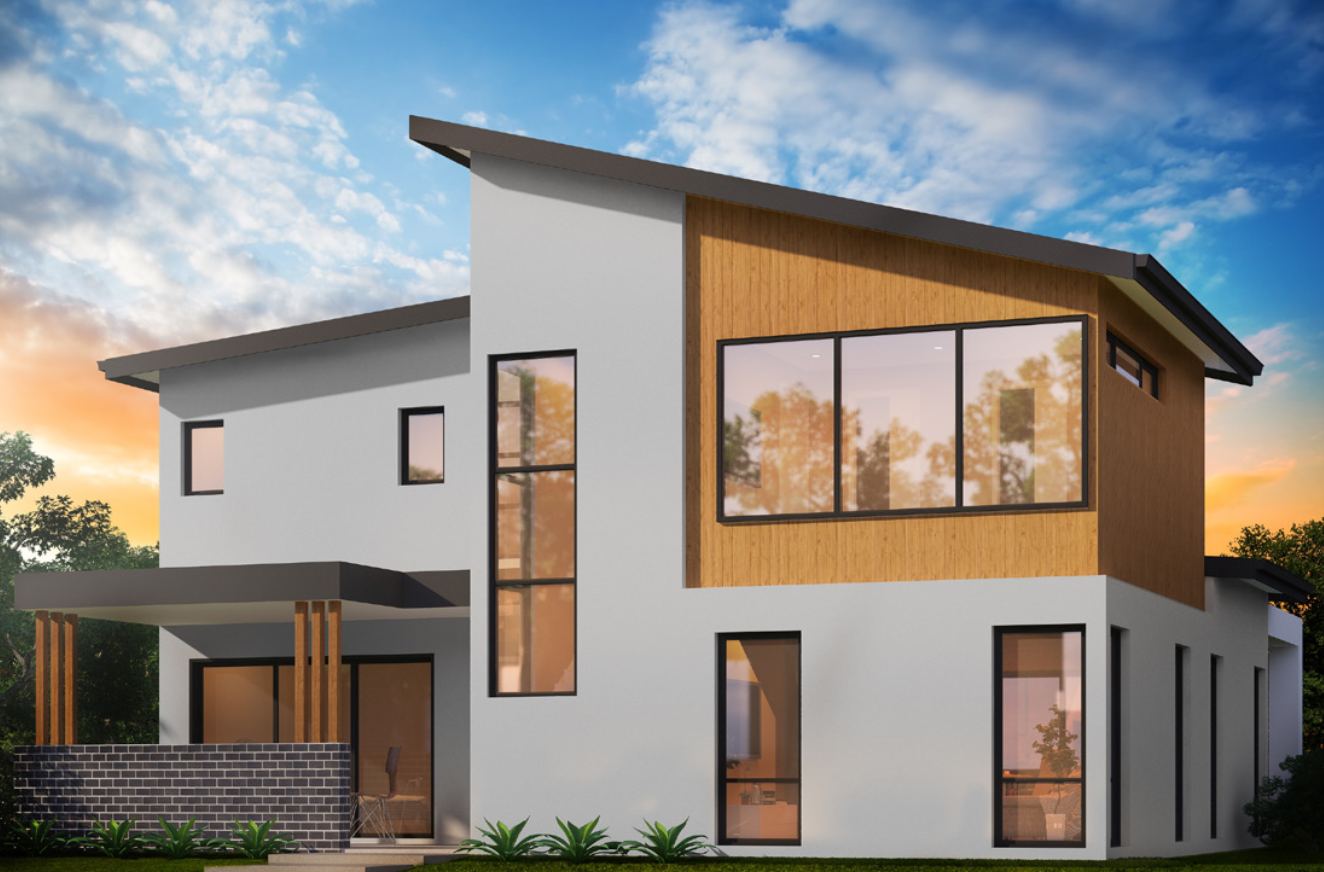 In Australia, we have an ageing population and we are grappling with a potential under-supply of appropriate facilities for the senior members of our community. There has been much talk about the shift towards 'assisted living' and 'retirement' communities, as distinct from full service 'nursing home' facilities. It seems logical that a part of the solution should come from innovations such as the 'Fonzie Flat' properties being delivered at Ginninderry. It is easy to see how these properties would lend themselves to the traditional Australian 'nuclear' family, while having the added benefit of accommodating the senior generation of the same flock.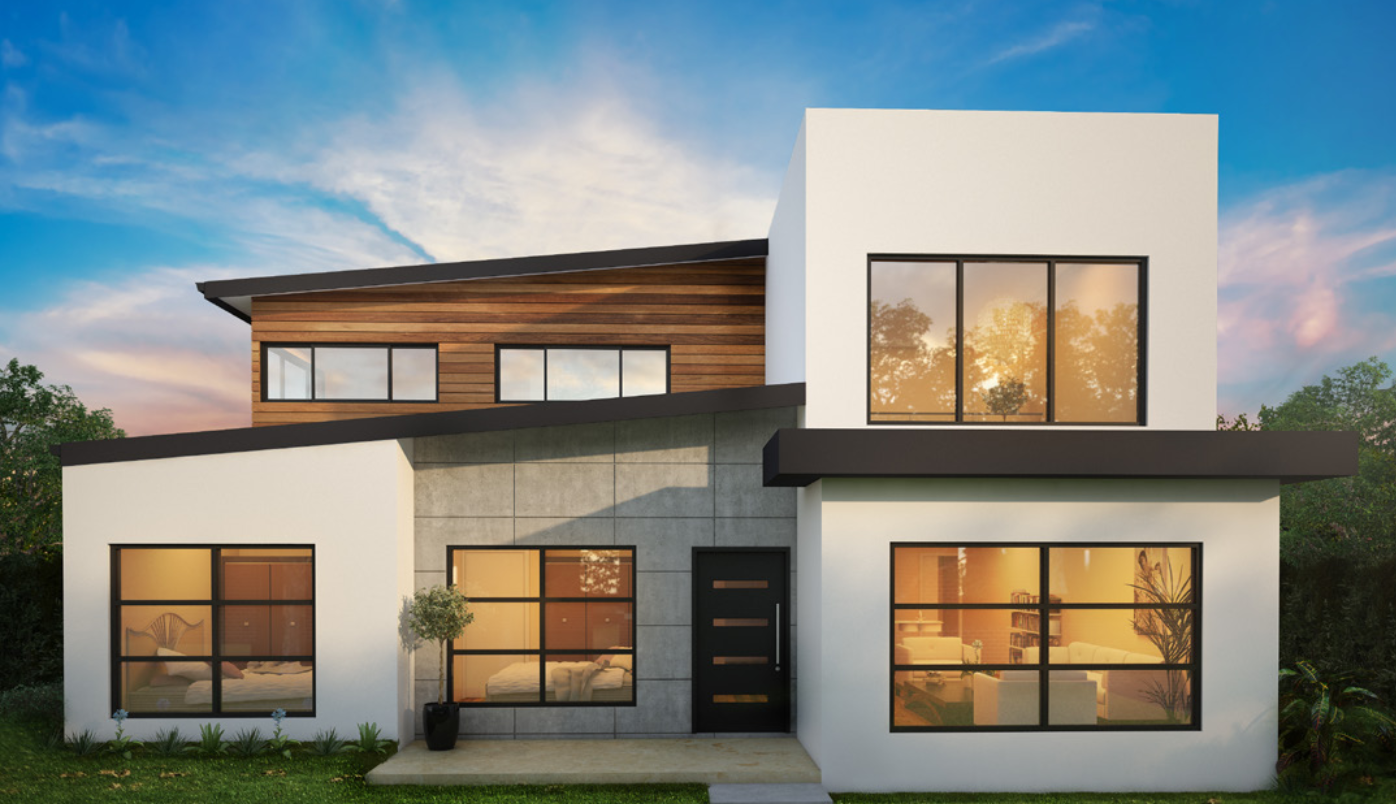 At the other end of the spectrum, it is equally easy to see how a young adult might be able to gain a foothold of independence by moving from the 'family home' into their own space, while retaining a close connection to the family. In that light, this type of property might provide a useful and safe 'stepping stone' for those who are leaving the nest for the first time, so to speak."
Chris is thinking of buying a Streetscape block for an investment and as a primary place of residence for he and his mother. The studio above the garage arrangement with the main house at the front of the Streetscape block provides the flexibility to have two families living together, while allowing the units to be strata-titled for the benefit of future sale.
Click here for more information on our Streetscape housing designs.
Duo Living
The unique Duo Living range offers independent, dual living spaces under one roof. Each cleverly designed home features three generous bedrooms including a master suite with large walk in robe and ensuite, stylish gourmet kitchen, open plan living and dining area, alfresco cabana and in some instances, a home theatre.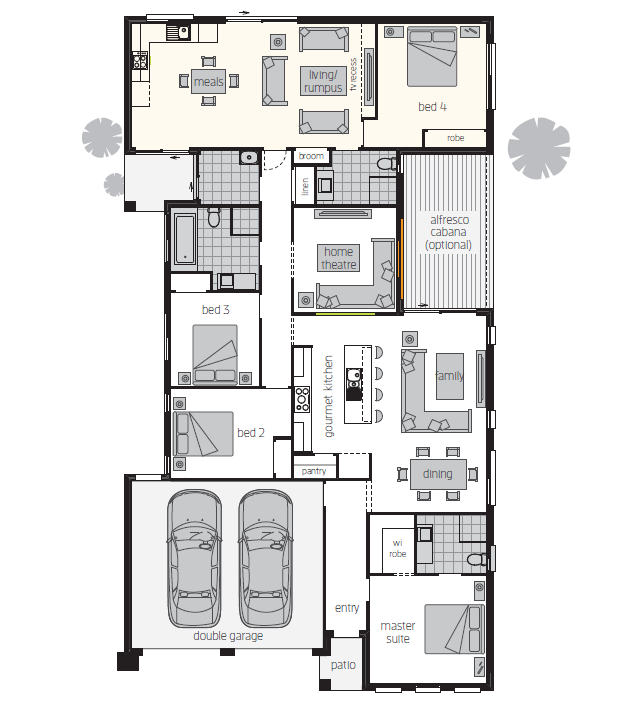 The additional living area, or 'retreat' as it's called, is perfectly suited to teenagers requiring newfound independence, a haven for young adults, elderly parents or shared tenants. The guest suite, kitchenette and open plan living/dining area ensures complete privacy, within easy distance from the main living areas and laundry.
"From a local's perspective, I see Duo Living as addressing the 'missing middle' in the existing housing market", says Jason Bisa, General Manager ACT McDonald Jones Homes.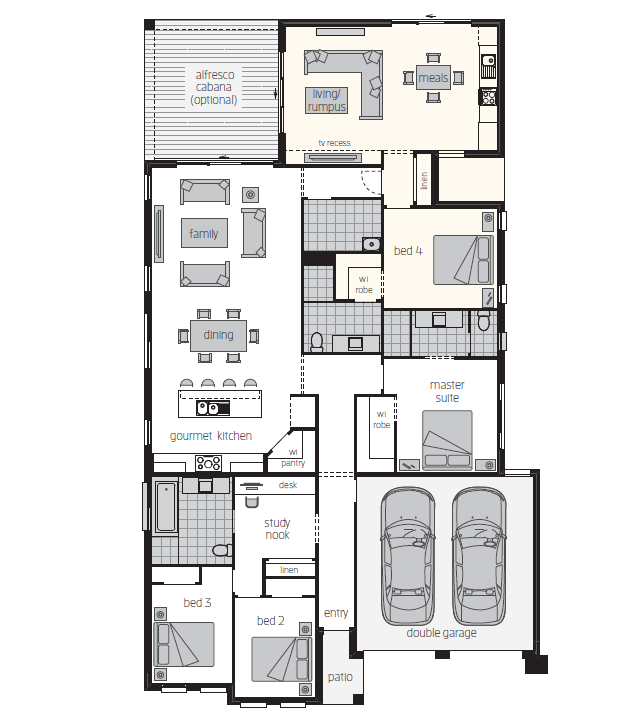 "What we deliver with our Duo Living designs fills this gap in the provision of a viable, economical solution to integrated living; one that fulfils an evolving social, lifestyle and community need for comfortable, universal living."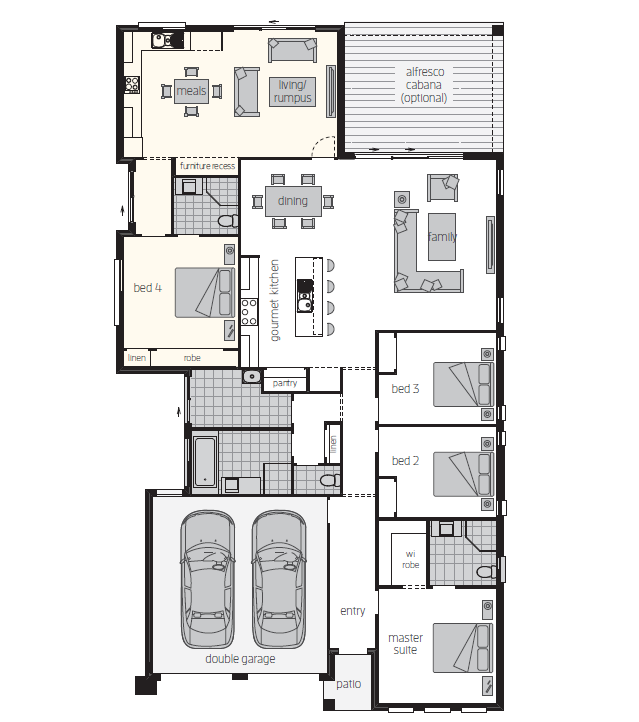 The flexibility to accommodate all lifestyles is a characteristic of intergenerationally-designed homes. For the Ginninderry project, this means ongoing collaboration with the ACT Government Planning Department, to ensure existing planning regulations are flexible enough to accommodate a shift in social trends regarding occupant needs, wants and requirements.
[2] Newton, Clare. The Conversation