Ginninderry's big vision for eco-friendly and sustainable living
Article re-published courtesy of The RiotACT.          
The developers of the Ginninderry precinct have a big vision for the 30,000 future inhabitants of the four new suburbs.
Inspired by the famous Currumbin Eco-Village, the planning behind Ginninderry and the new suburbs of Strathnairn, Macnamara, as well as a not-yet-named suburb in the ACT and a township in NSW, demonstrates world's best practice in nature conservation, long-term livability, construction and urban design.
"After many years of planning, it's exciting to be welcoming our first residents to Strathnairn and seeing the neighbourhood start to take shape," said Ginninderry Project Director Stephen Harding.
There are plans in the future for a shopping complex the size of Kippax, medical services like general practices and other core health services, childcare services and some family support services, pre-schools and primary and high schools, restaurants and cafes, churches, and sporting and recreation facilities.
Ginninderry is now selling Stage 2 of the development with a variety of house designs and land packages available through their display village partner builders. These homes are in the new suburb of Strathnairn, are available to buy directly and are not subject to draw or ballot conditions.
The Ginninderry display village is located at 1 McClymont Way, Strathnairn and is open from 10:00 am to 4:00 pm daily.
The vision was recently awarded a 6-star rating under the Green Star system by the Green Building Council of Australia. The recognition identifies excellence across six categories, including environment, design and innovation, liveability, governance and economic prosperity.
"Ginninderry's vision is to be a sustainable community of international significance in the Capital Region," said Riverview Developments' David Maxwell.
"This vision is factored into every decision the project takes and we are committed to regularly measuring our progress against the range of objectives that support it. Sustainability touches on lots of different aspects and our goal is to balance social, environmental and economic factors to live up to our vision," he said.
There are a number of unique aspects to Ginninderry, the first of which is the absence of natural gas. The suburb will be all-electric, with solar panels on every rooftop which will be networked to provide battery storage power to homes when necessary. Water tanks will provide water for laundry, toilet and irrigation purposes.
There will be a network of bioretention swales, wetlands and basins to capture, cleanse, recycle and infiltrate water on-site, and water tanks to maximise the use of stormwater for irrigation.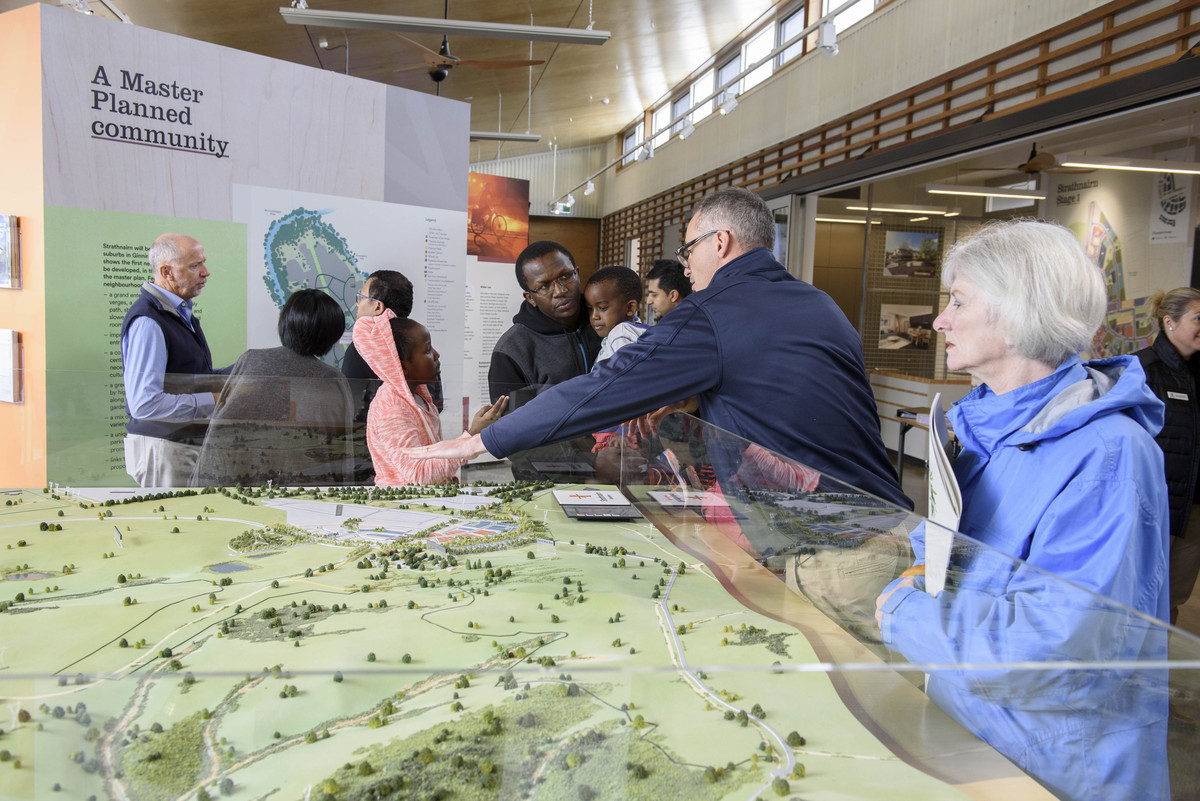 A 596-hectare conservation corridor along the Murrumbidgee River and Ginninderra Creek will protect endangered species and is managed by the Ginninderry Conservation Trust. The Trust is governed by a Board with four community members including two Aboriginal representatives from the Ginninderry Aboriginal Advisory Group, and members from the ACT Government, NSW Government and Yass Valley Council.
The Trust is a non-profit organisation that manages the cultural and natural values of the Ginninderry Conservation Corridor, undertakes on-ground works, asset management, ecological monitoring, partnership development, and community engagement for the Conservation Corridor.
The ACT Government announced the new suburbs will be designated cat containment areas. The area has community food gardens, dog parks, play areas, trails, and new recreation and picnic areas along the Murrumbidgee River and in the central park.
The development has won no less than 24 awards over the past six years, for design, landscape architecture, engineering, inclusion, planning, training, heritage, leadership, innovation, public and community engagement, sustainable architecture, civil construction, and environmental sustainability.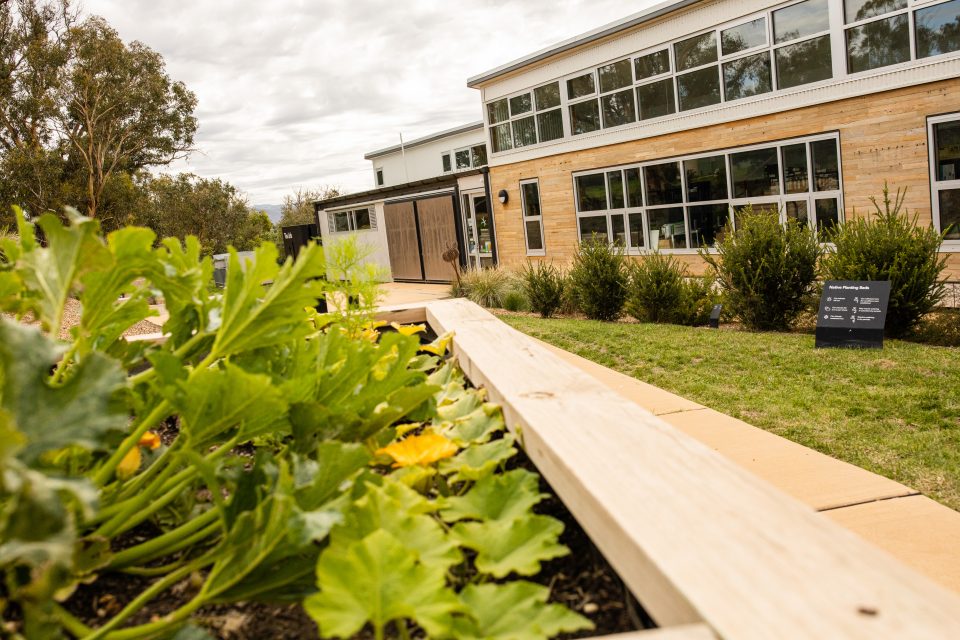 Project Director Stephen Harding says the awards are a testament to his team.
"We wanted to create a community where everyone is proud to live, work and visit. To be recognised for this by external stakeholders is a positive acknowledgment of our ongoing commitment and our dedication to delivering our vision," he said.
"The Ginninderry joint venture is committed to delivering a new vibrant, connected and contemporary community."
Ginninderry advises they are continuously releasing and updating house and land packages, and encourage potential buyers to join their email list to stay informed on the availability of homes.
The sales office for Ginninderry is located in The Link, McClymont Way, ACT, and the GX Display Village. You can find Ginninderry on Zango. If you have any queries please call the office on 1800 316 900 or emailing sales@ginninderry.com.