GX Artist Profile: Al Phemister
Al Phemister is a sculptor and arts advocate living in Yass. COVID-19 has had an enormous impact on his working life and his art practice. 2020 looked to be a year of opportunities for Al but the pandemic brought with it the cancellation or postponement of workshops in schools and with Southern Tablelands Arts; the cancellation of proposed exhibitions; and being stood down from his work at Canberra's iconic recycling and re-use business, the Green Shed.
Al saw that the negatives associated with the pandemic could be converted to positives and he has used his "spare time" profitably by making, creating and trying new things relating to his sculptural practice; sorting out and improving his studio; and taking the opportunity to learn new skills such as photo shop.
While 2020 saw most of his art jobs drying up, early May saw commissions for 2 small sculptures, added bonuses in a year of reflection and creative isolation.
For more information about Al please refer to the GX Arts Trail Catalogue or email susan@ginninderry.com
You can also view Al's Linear Pears by visiting Avoca 265 – the Gracious Living Constructions' display home at  22 Yeomans Street, Strathnairn.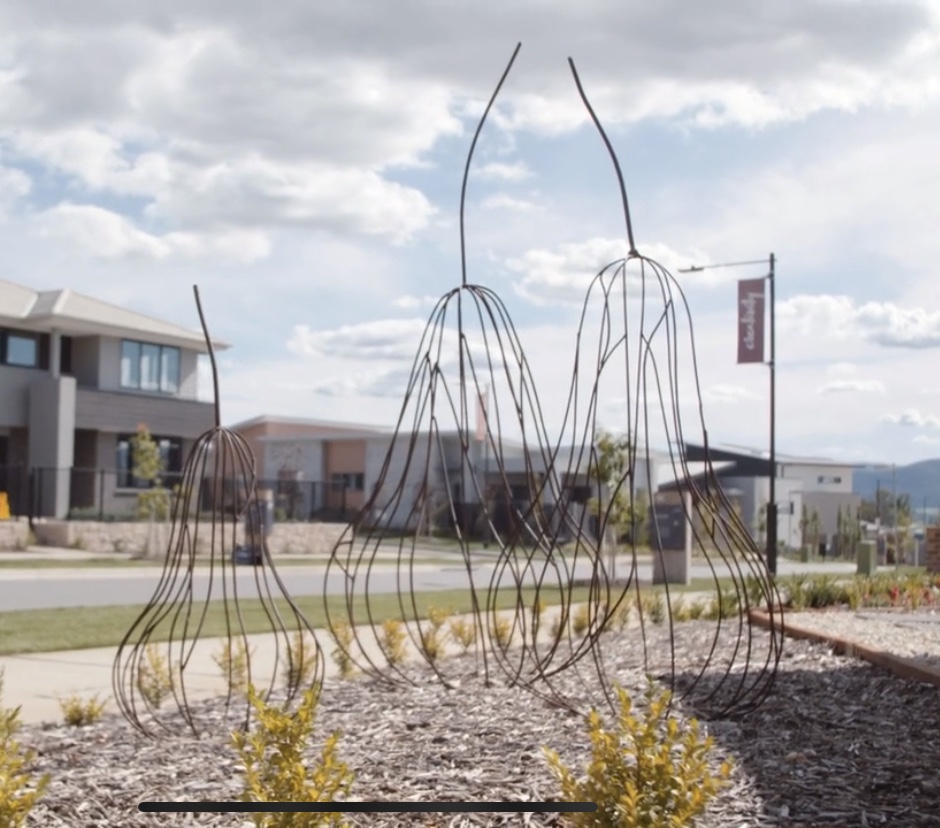 Linear Pear  (pictured at GX Display Village)
Sculpture / Steel
Large 1.8m x 1m
Medium 1.4m x 0.8m
Small 1m x 0.5m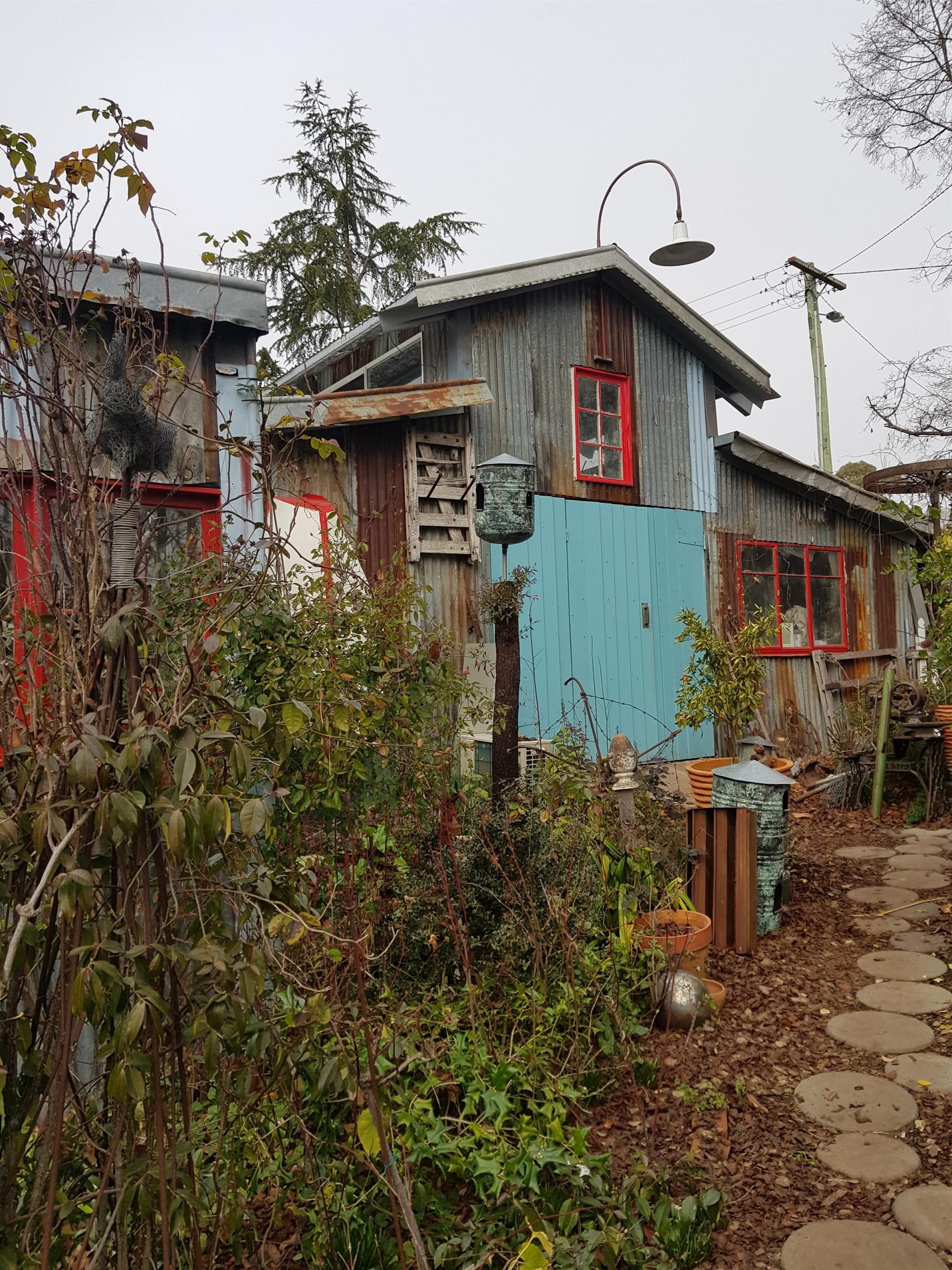 External view of Al's studio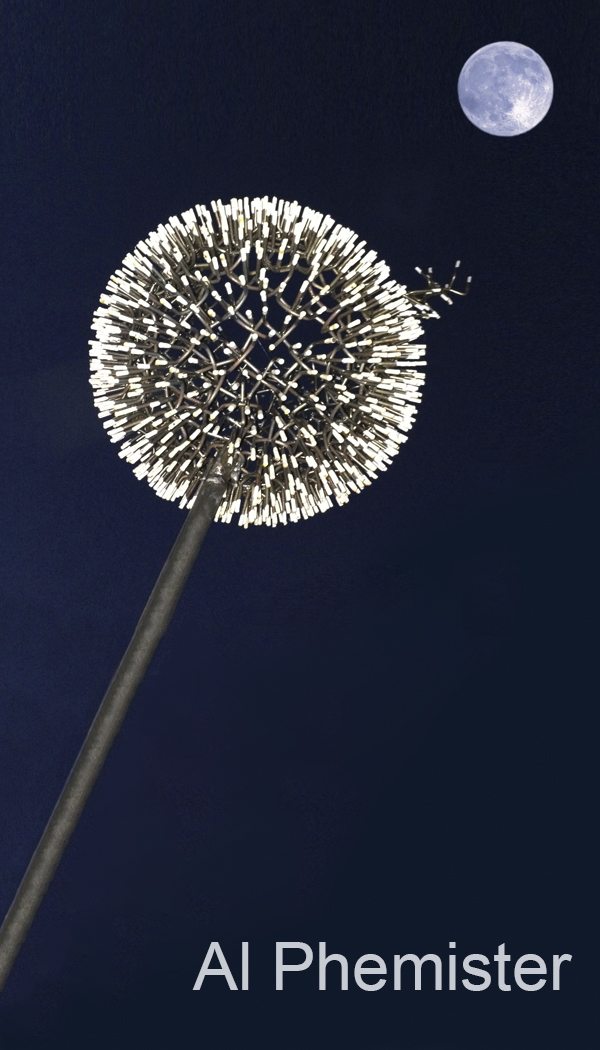 Dandelion Night Business card