Ginninderry hosts a special and inclusive Iftar
Photo by Photox - Canberra Photography Services
As the month of Ramadan was celebrated by Muslims around the world, The Link, Ginninderry's purpose-built community centre, filled with laughter and the heady aromas of Middle Eastern cuisine.
To mark the nightly breaking of the fast, Ginninderry hosted a special Iftar event to bring together the community and to recognise the cultural practices of around 120 Muslim residents.
For the second year, Canberra's most sustainable community also showed it was one of the most inclusive as the Muslim community was invited to celebrate together.
For Ginninderry's Community Development Manager Tulitha King, it was a learning experience as she knew little about the significance of Ramadan in the Islamic calendar other than that it was a time when Muslims fasted throughout the day.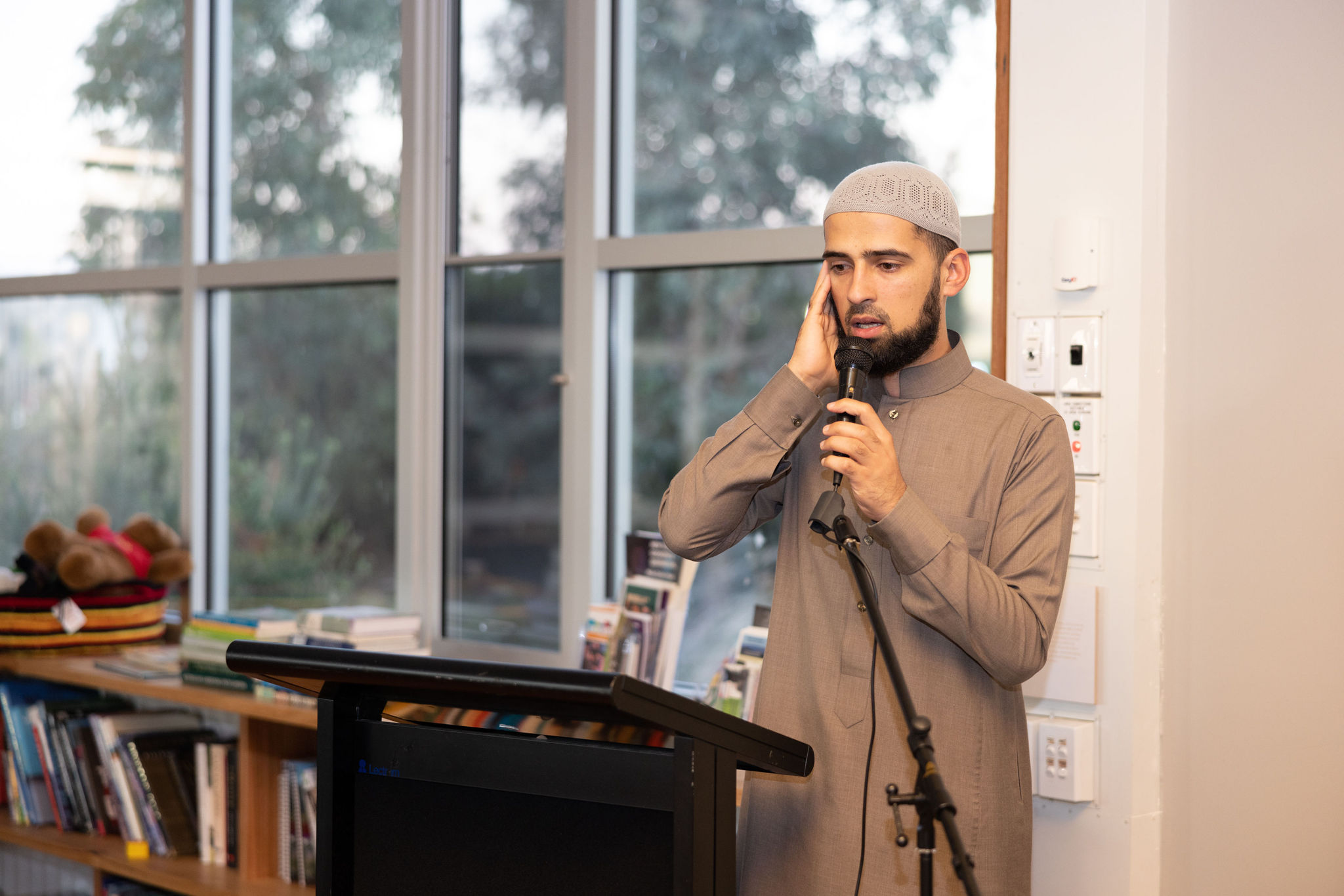 Luckily, Ginninderry's Senior Development Manager Imran Khan was on hand to guide her.
A fifth-generation Australian and Muslim man of Pakistani descent, Imran was thrilled to see the development embrace cultural diversity through hosting Iftar.
Tulitha was able to draw on Imran's knowledge about the ritual and significance of Ramadan.
"This breaking of the fast, after sunset on each day during Ramadan, is called an Iftar and involves coming together as a community, breaking the fast with a small piece of food such as dates, water, juice or samosas, evening prayers and can be followed by a reading of the Koran. I believe many Muslims aim to read the entire Koran over the month of Ramadan," Tulitha said.
"I discovered that, as much as a religious festival, Ramadan is very much about community, friends and family. It brings people together through the shared act of fasting and the nightly celebration."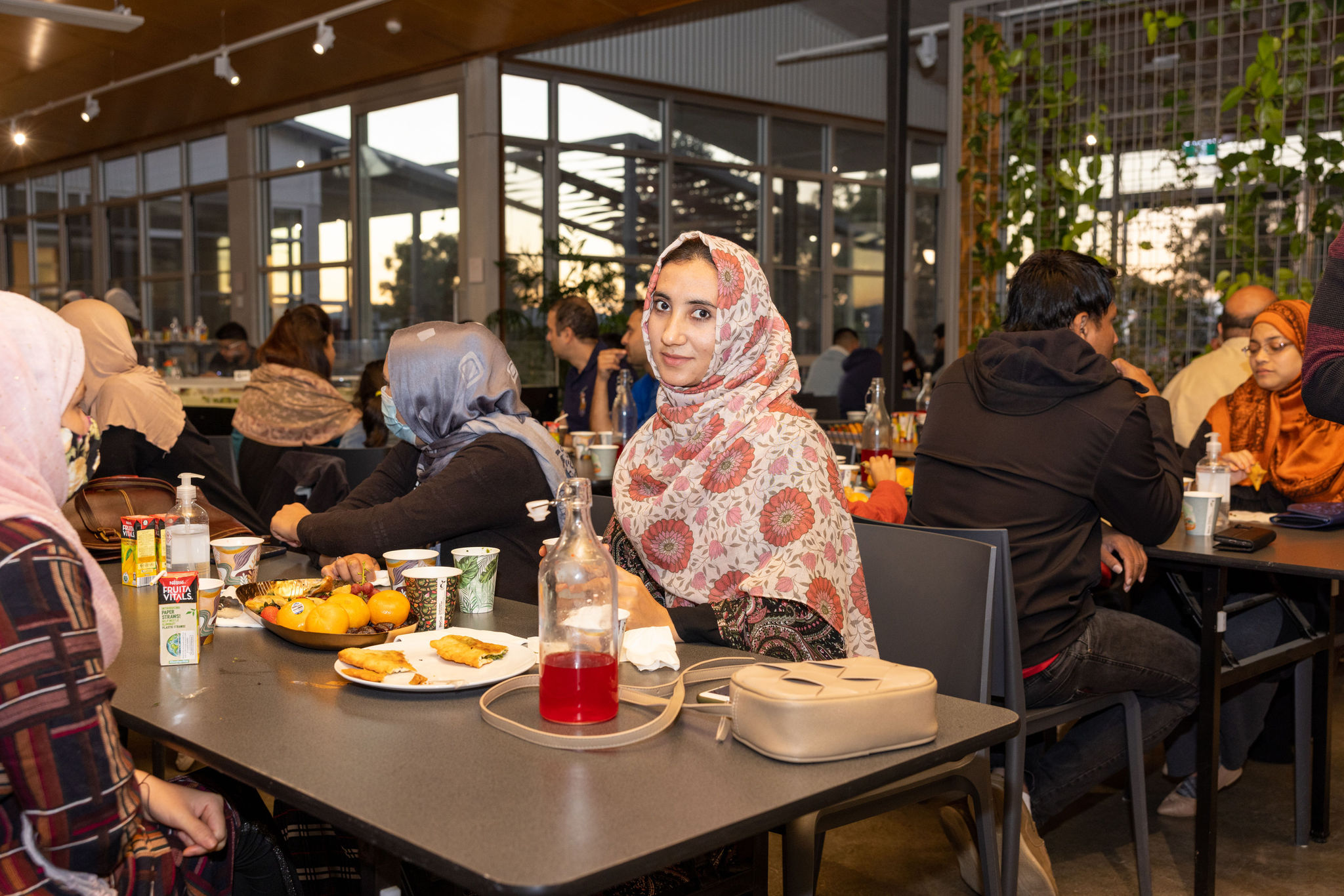 And for its second year, demand for a place at the celebration was even greater than the first.
Around 80 people attended last year's celebration, and that rose to 120 this year. Next year, given demand, The Link will try and accommodate more than 150 people.
"The first Iftar we had was so successful I was unfortunately having to turn people away after we reached our booking limit. We extended the numbers this year and still sold out very quickly. Next year we will increase capacity again."
Tulitha said Ginninderry had a highly multicultural community and she felt it was important to ensure that the community came together across cultures. Knowing that there was a significant proportion of Muslim residents alongside other Australians of many beliefs and cultures, including Christian, Hindu, Sheikh, Buddhist and many others, she wanted to elevate different cultural customs across Ginninderry as she feels that sharing culture makes for a richer community.
Joining Tulitha and Imran was ACT Citizen of the Year, Mohammed Ali. Mohammed founded HelpingACT, a community group that delivers food and supplies to refugees, international students and the homeless around the Capital Region. This year, Mohammed helped organise for sixteen recently arrived refugees to join in at this event, which was catered by the women from social enterprise Café Stepping Stone.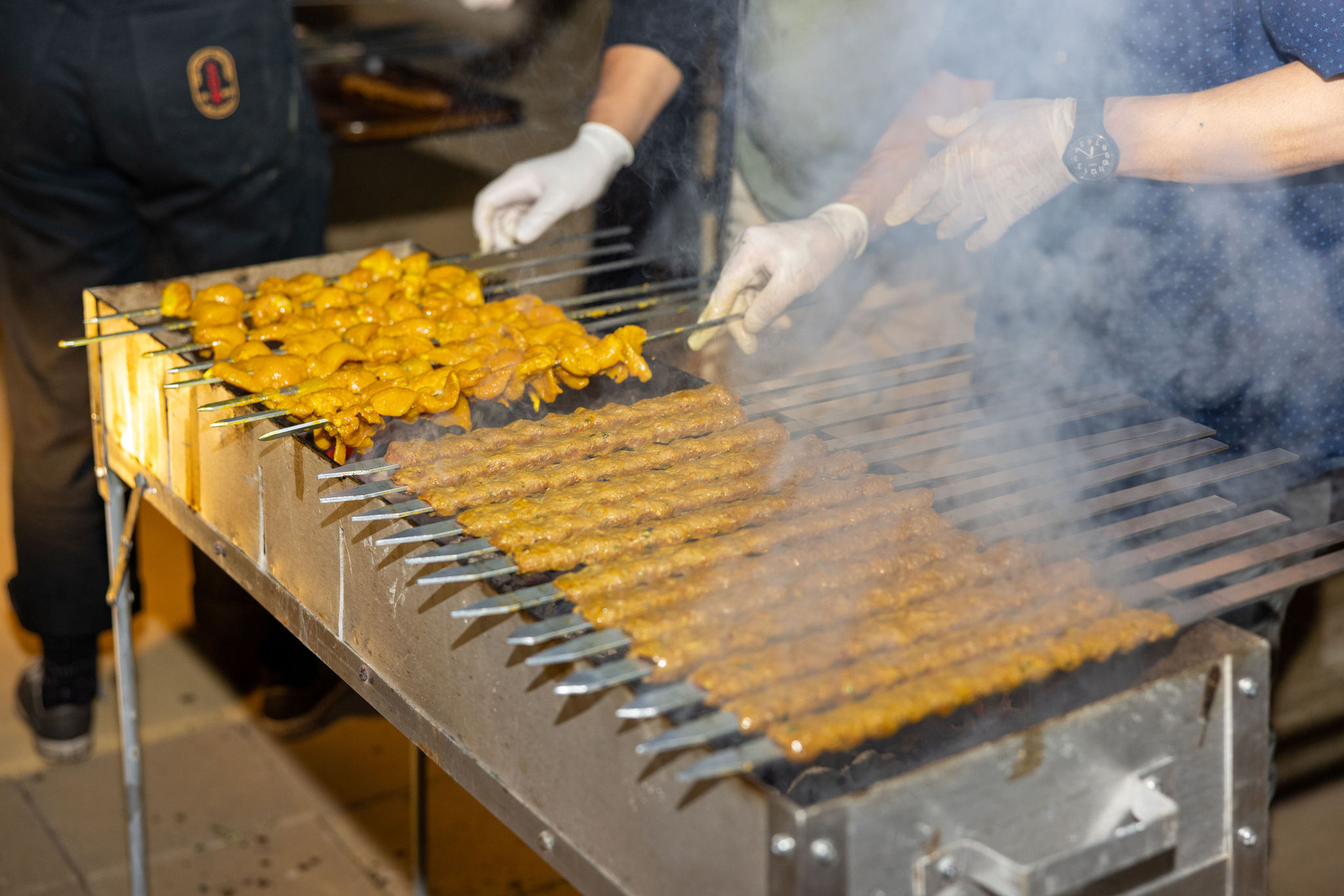 Café Stepping Stone helps employ women from a migrant or refugee backgrounds, and at the Iftar feast, six women from the café cooked dishes from their homelands, treating guests to a fusion of Afghani, Pakistani, Eritrean and Palestinian food.
Imran said there was so much food on offer he couldn't pick a favourite dish.
Entrées included traditional dates, mandarins and sambusas (samosas). There were 25 enormous loaves of Afghan bread cut up and spread across tables and mains included Hazaragi chicken curry, eggplant and chickpeas, beef and chicken kebabs, rice and dhal. Desserts included Gulab Jamun, and a selection of Palestinian and pistachio cookies.
Imran praised the work of Mohammed in facilitating the event and Brother Humza, the Imam from Gunghalin Mosque who spoke of the religious significance of Ramadan and led the prayer.
"It was a massive, massive success and the food was sumptuous," he said.
"It feels really satisfying as a developer to help play a role in creating a great community event such as this. It was warm and authentic and the feedback from guests was very positive.
"I was a little nervous with so many people coming and the high expectation that was set from last years success but everyone enjoyed mingling, meeting other residents and seeing us as developers in a whole new light."