A constant connection to country
WORDS Emma Macdonald
PHOTOS Adam McGrath and Tyson Powell
Tyson Powell is the Aboriginal Project Officer for Ginniderry's Conservation Corridor — a job that allows him to care for the land that is also his spiritual home.
At just 29 years of age, Tyson,has his dream job—helping manage the land which envelops the Ginninderry community along the Murrumbidgee River.
A proud Wiradjuri/Ngunnawal man, Tyson joined the Ginninderry team two years ago and has had to find his voice as a member of The Ginninderry Conservation Trust — the body charged with protecting the cultural and environmental values in the Conservation Corridor for future generations.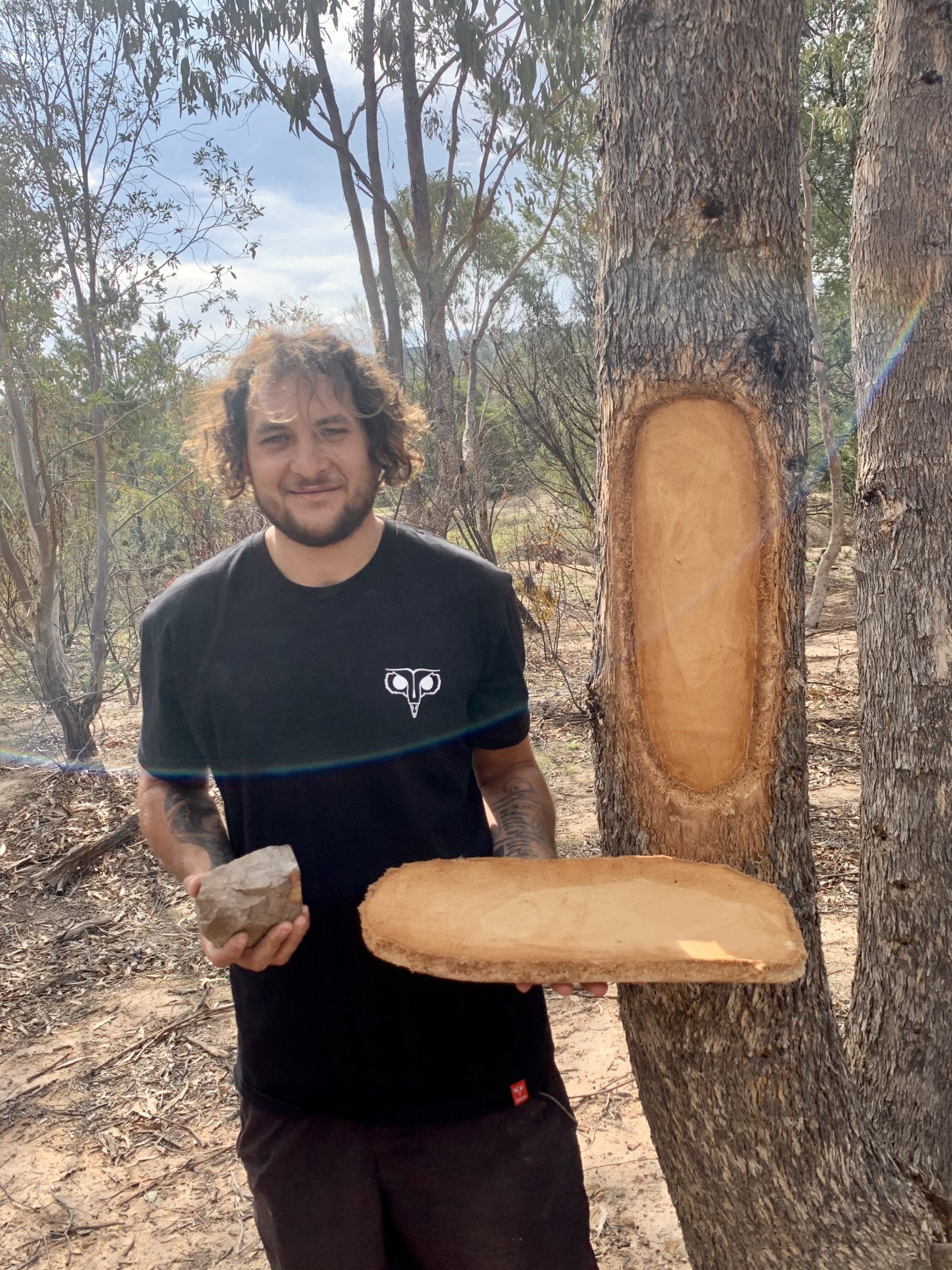 Tyson has a long-term vision to introduce Indigenous land management techniques to the ongoing restoration of an area that has a 100-year history of european farming. Meanwhile, riverbeds and running water are his happy place.
For all of his life, Tyson has found himself drawn to water courses, spending much of his childhood visiting his mother's mob in Cowra to enjoy the Kalari (or Lachlan) River, "where I would run around with the cousins and Dad (a Motuan man from Vabukori in Papua New Guinea) who would spend a lot of time taking us out bush exploring and swimming."
Tyson was educated in Canberra where he felt the constant weight of racism. "It went on for so long I guess it felt normal in the end, but it's had a huge effect on me and it's unfortunately a very common occurrence for a lot of Aboriginal people."
Tyson's connection to country was always a huge source of grounding and a place he sought solace from the taunts of a predominantly white city.
"We don't see 'nature' as separate from ourselves but a part of our spiritual being, and escaping into nature was the best way to avoid the western world and to be able to be free."
Tyson's dad ran a garden maintenance business and he often found himself out mowing lawns and running a hedger.
"My first full-time job was being on a ride-on mower and then I had quite a few different jobs including working for Winnunga Nimityjah as a social health worker, where my mum worked and was well known in the community, and my brother runs the yard maintenance team there.
"I always wanted to be a ranger or working out bush. We have a cultural responsibility to look after and care for Country, and I have always strongly felt that tug of responsibility and connection."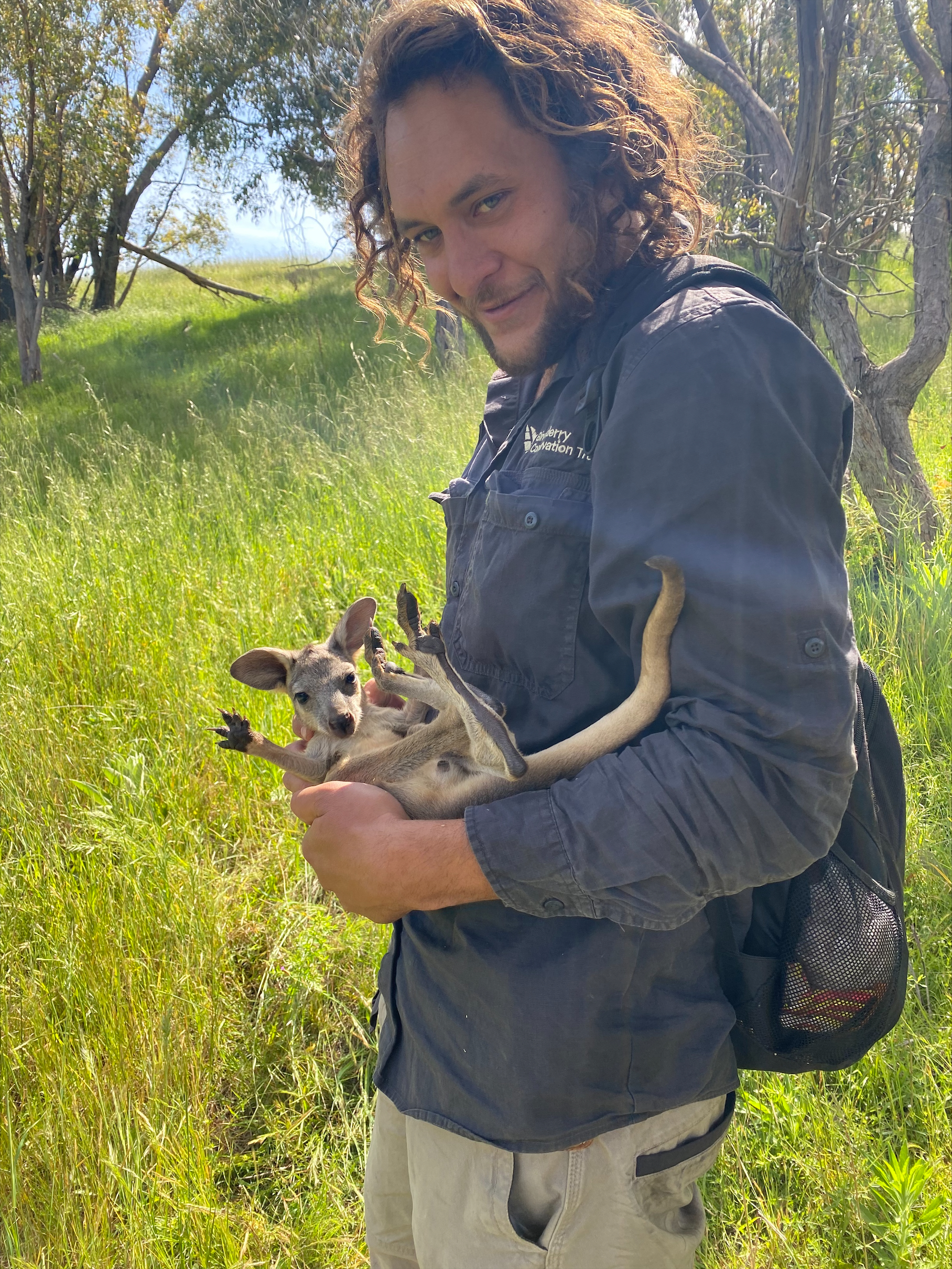 Tyson eventually got a job with the government nursery at Yarralumla and it opened up the world of plants to him.
"I loved it and from there I got really deep into learning about our traditional foods, medicine and plants which led to me and my partner making a small backyard nursery to grow a lot of these plants that you couldn't buy. We called it Dhaagun, Wiradjuri for 'Earth'."
He also began studying for a Certificate 3 in Conservation and Ecosystem management which he hopes to complete shortly.
In 2020 Tyson saw an advertisement for the Aboriginal Project Officer at Ginninderry and immediately identified with the way in which the role sought to "make Ginninderry an inclusive place for our community each day". "I'm responsible for looking after the management of cultural sites, we have several different research programs happening and I also need to manage the weeds!".
The advent of the Ginninderry Conservation Trust means Tyson and four colleagues are now helping determine how the trust will manage its task of protecting and celebrating the river and its corridor.
The Trust is responsible for rehabilitating the land that has been active farmland for a century while adhering to the Ginninderry Conservation Corridor Management Plan.
"We are making sure the Trust is committed to involving the community to be a part of the journey to restoring this land while also providing walking trails with interpretations and education on Indigenous culture and history.
Practicing the traditional method of a cultural burn

"It (the racism) went on for so long I guess it felt normal in the end, but it's had a huge effect on me and it's unfortunately a very common occurrence for a lot of Aboriginal people."
"My personal goal is to bring cultural burning back to this landscape led by Aboriginals caring for Country. Fire has been a crucial management tool in this country for such a long time and it's sad to see how sick Country is from land management practices of the last 100 years or so."
For Tyson, the task could not fit more comfortably with who he is and what he wants to achieve in life.
"The best part of the job is being able to be out on the land every single day. I feel freedom and connection to Country and being a part of nature. It feels like it's where I am meant to be and where I belong."
"But I think the biggest challenge or change for me has been to adapt to this style of work where I have a voice on how things are set up and managed in the future and all the responsibility that comes with that.
"I would say that I am most proud of being able to have the confidence to grow and speak up whilst being here and I feel that I've achieved more than I ever thought I could just by being here and meeting all of the good people I've met."
When asked to nominate the piece of land he feels most connected to, Tyson says the Murrumbidgee River, which is not only a culturally significant river that he has grown up with but also confirms his views that "Canberra is more like a big town than a city and the bush and places for a good swim are never far away!"
"I always wanted to be a ranger or working out bush. We have a cultural responsibility to look after and care for Country and I have always strongly felt that tug of responsibility and connection."