WORDS Kate Edwards
IMAGES Andrew Ly and Adam McGrath
There's something special about seeing a community grow. As Strathnairn nears 1000 residents, green shoots of another kind have emerged, with a number of small businesses calling the area home. We meet five of them.
Elizabeth Misson Photography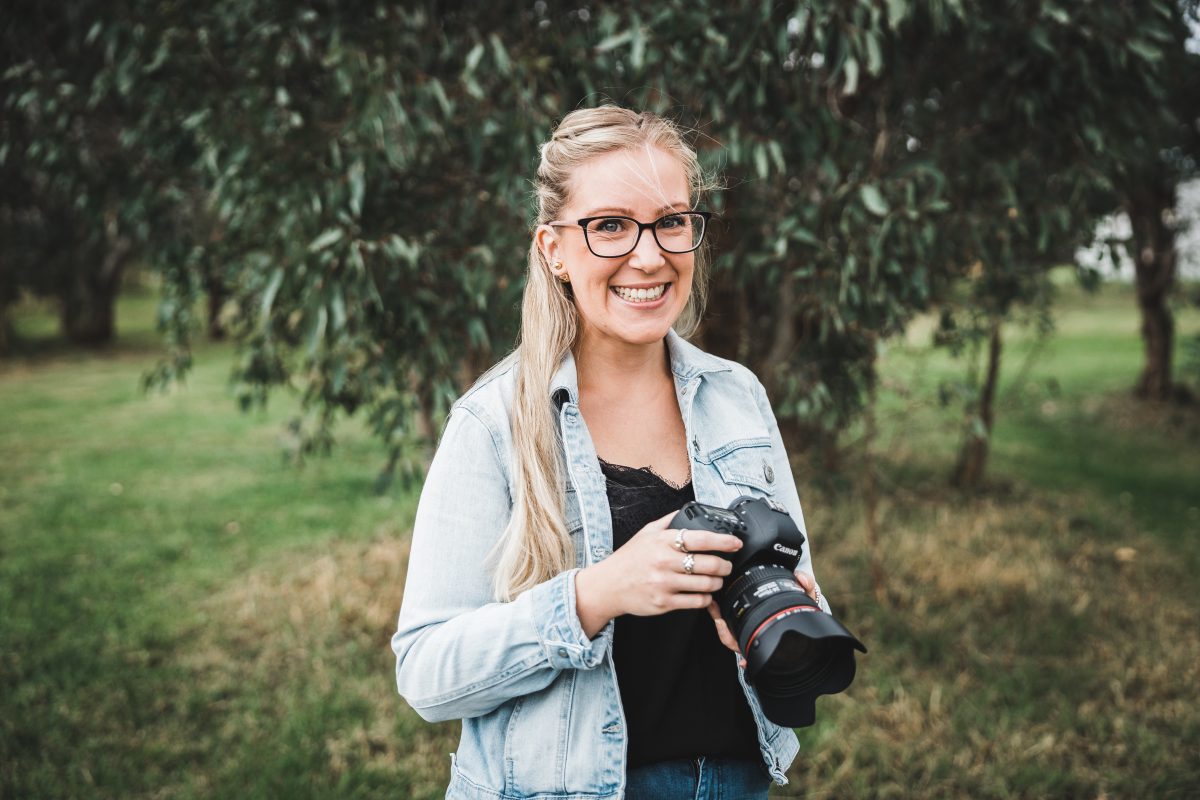 What is your business?
My main focus is family photography which includes families, maternity, newborns, couples—basically capturing moments in people's lives so that they can hold onto them forever. I'm also a designer so if my clients want, I can turn one of their photos into a thank you card—perfect for newborns or weddings, or social media posts. So, it really complements what I do.
What made you start your business?
I've always been behind the camera—that's where I feel happy. I've done everything from pets to cars to weddings to birthdays. And I particularly love working with families—but rather than posing people in front of a black or white background with artificial lighting, I use natural light and just capture people as they are—in the moment. One of my favorite sayings when it comes to family photography is that you only get 18 summers with your kids, and I think that really puts it into perspective for families who keep putting it off or rely on selfies. So many times, I hear comments from Mums or Dads saying, 'I'm never in the photos because I'm taking them'. So, for me it's about preserving those special memories—not just for yourself, but for your kids and your grandkids.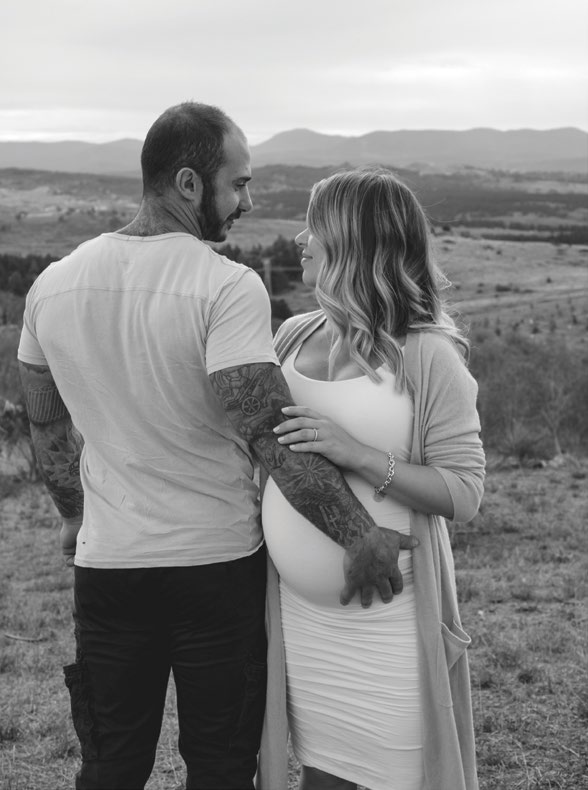 What do you love most?
I love being able to really pinpoint those special moments in someone's life and freeze them forever. The emotion that you can get out of a photo is so strong—especially for new mums and newborns. For me, it's not just about taking photos, it's really listening to what's being said, watching the dynamics between everyone and reflecting that through the images I take. I love kids and have a natural connection with them which really helps. So, for example, I was taking a photo of a toddler on the weekend, who was doing what toddlers do— running around and not sitting still. But instead of making them stop what they were doing, I was able to capture those beautiful moments in between. And I think you end up with much better results.
Does living in a community like Ginninderry help your business?
There are so many young families living in Ginninderry and I have taken quite a few shots of local families. There are so many great locations. We've taken them at the local Paddys Park and around the suburb. I did a first birthday at my neighbour's house for her daughter, and I've done some family Christmas shots as well.
Flux Hair Studio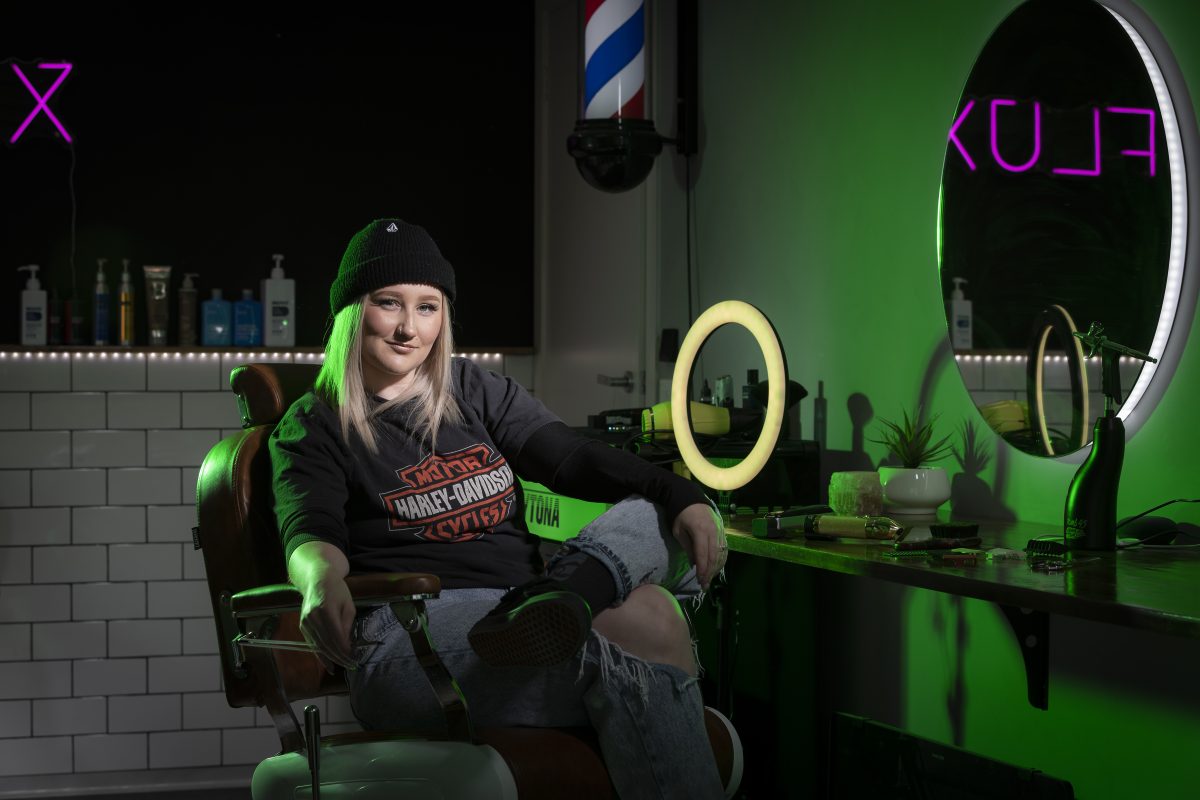 What is your business?
I do hairstyling and barber cuts and specialise in edgy styles that are all about sharp lines, undercuts and cool colours.
What made you start your business?
When my son was born a year ago, he obviously became my number one priority. But I just needed something for myself and I always wanted to start my own business. My partner owns his own business and he really encouraged me to set it up, so having his help has been awesome. I also just wanted to bring my creativity through. Because I'm a bit of a tomboy and a massive snowboarder, I've got more of an edgy alternative style. There's nowhere in Canberra that really has that, so my business is a chance to really bring my edge into the hair industry.
What do you love most?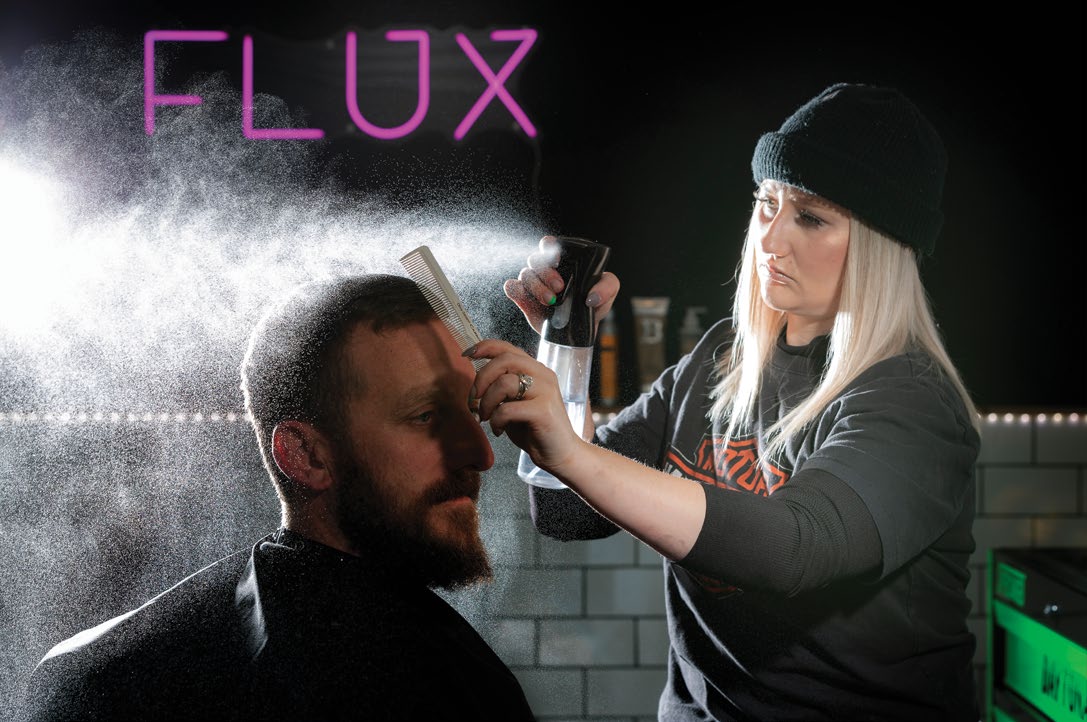 The thing that makes me bounce out of bed is knowing that I'm going to change someone's day and really excite them through my work. One of my biggest sayings is I've got to be better than the last cut or color that I did and so that always keeps me inspired. And I love the trust my clients have in me as well and then seeing their reaction when they see the end result. A lot of places in Canberra really treat you like just another number, but my clients feel comfortable and know that I'm giving them 100% of my focus and effort.
Does living in a community like Ginninderry help your business?
When I first started my business, I advertised on the Strathnairn Locals Facebook group and it just exploded— so locals are the bulk of my clients. As soon as I turn on my neon Flux sign, the people walking past always smile and wave at me. It's just a really tight-knit community and everyone is really into supporting each other.
The SMART Centre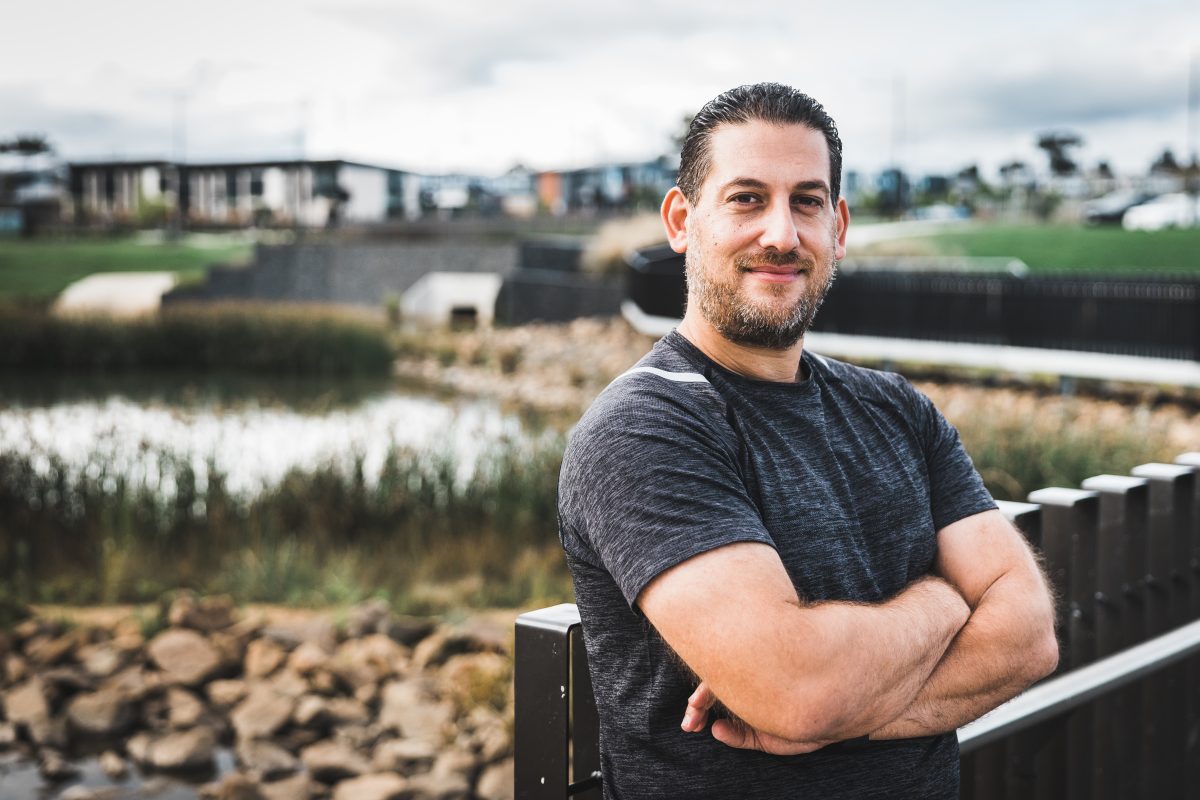 What is your business?
My business is the SMART Centre, which is an acronym for Sports Massage and Rehabilitation Therapies. We specialise in sports and remedial massage and also rehabilitation therapy—which is where the fitness, Pilates, boxing and yoga classes come into it. So overall, we're about health and wellbeing.
What made you start your business?
I previously spent 13 years working at the AIS as a sports/remedial massage therapist working with Australia's elite athletes. I really felt this desire to share my expertise in sports and remedial massage with the general community. So that's what motivated me to open up my clinical practice in Canberra and then that expanded into other areas and modalities. But primarily it was about giving back to the community after spending a very privileged existence working with high level sporting teams and athletes.
What do you love most?

I love helping people look after their wellbeing. This can be through massage therapy to achieve pain relief as a result of injury or to destress and enhance relaxation. I also enjoy encouraging individuals to improve their lifestyle through exercise such as Pilates, yoga and our fitness classes. Physical wellbeing is such an important part of people's lives and to be able to contribute to that and be a part of their journey is pretty fantastic.

Does living in a community like Ginninderry help your business?

I absolutely love the community spirit in Ginninderry. I currently run Pilates and fitness classes in the area which allows me to work closely in the community and give back to the general population. I will soon be opening my massage therapy practice here and will continue to be invested in the Ginninderry community by providing this type of healthcare. Our local community is incredibly supportive of small businesses in the area, which is awesome, and I look forward to growing with them.
Aseda & Afrofusion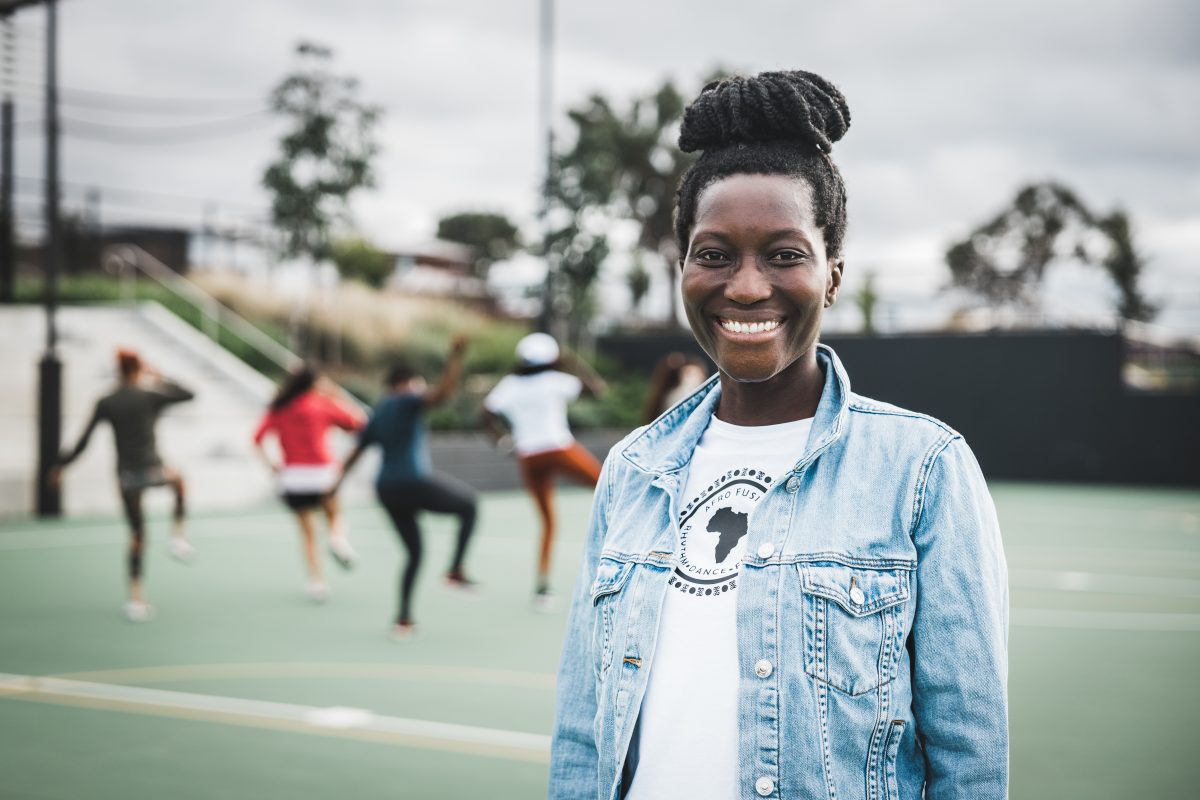 What is your business?

Aseda specialises in unique baby products. We have really beautiful muslin wraps printed with affirmative scriptures. And we also have silicone baby products such as meals sets, forks, spoons, bowls as well as a range of dolls, bears and other cute toys. My other business, AfroFusion, is African dancing for fitness. It's lively, it's fun, it's energetic. We dance andworkout to afrobeats and Djembe drums.

What made you start your business?

The main driver was my kids—I wanted to set up something that would allow me to spend time with them at home, without feeling like I had to go back to work. I also wanted to find a way to express my faith through business and Aseda seemed like the perfect balance of both. It's something that had been on my mind for a while. I shared the idea with my husband and he was onboard straight away—he's been such a great support. We started researching and making enquiries and made it happen. AfroFusion was born out of my desire to get fit after having kids and being able to take other people along that journey. I earned a certificate in personal training before we had our first born so I thought, 'how can I put this to use and make exercise a bit more fun?' That's where African dancing came in. I was born in Ghana, and I know how much joy African dancing can bring and so merging the two was just a no-brainer.
What do you love most about your businesses?

Without a doubt, community. It's about creating connections and bringing people together. In Africa, dancing is about gathering and celebrating, and I love that we have created that here in Ginninderry. Once every month, after a class, our group goes out for brunch at Cafe Stepping Stone—which is also a great way of supporting another local business—while getting to know people from all walks of life. And with Aseda, the first product we developed was the muslin wraps with scripture verses—and that has resonated quite deeply with many people. People love the idea of wrapping their children in words of love and affirmation.

How does being a part of a community like Ginninderry help your businesses?

The support that we've had from the community has been immense—I say "we" because even though I'm the face of the businesses, everything hubby does behind the scenes makes it all possible. Tuli (Ginninderry's Community Development Manager) has been amazing in creating opportunities for business owners in the community to showcase their business. On a personal level, we love how people here look out for each other. There's a Facebook community group where people are always sharing things. Ginninderry feels like home—it's a place where everyone belongs.
AusFit PT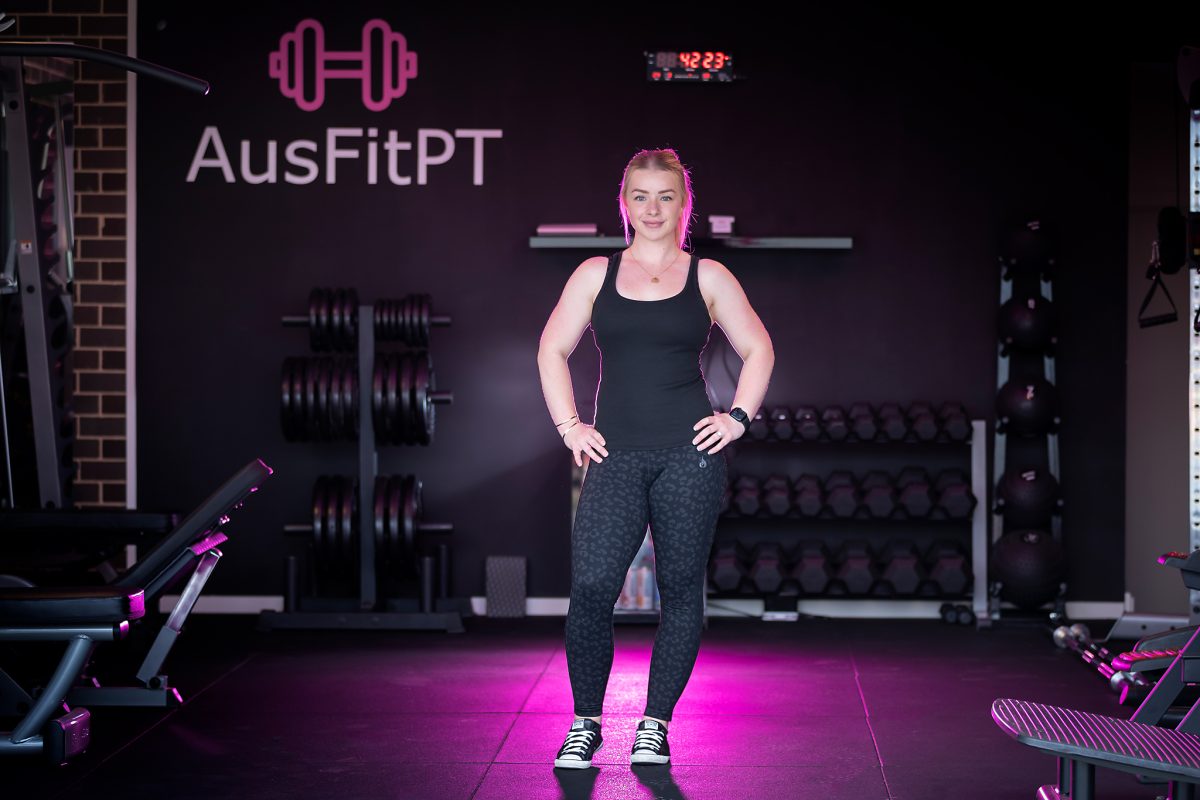 What is your business?
AusFitPT is a women-focused personal training studio, located right in the heart of Strathnairn. I have personally gone through three postpartum recovery periods and am qualified to help women navigate the unique needs of their bodies in recovery and training in both pre and postnatal stages. I focus on weight training to change the overall composition of the female body, as well as empowering women to feel good about themselves.
What made you start your business?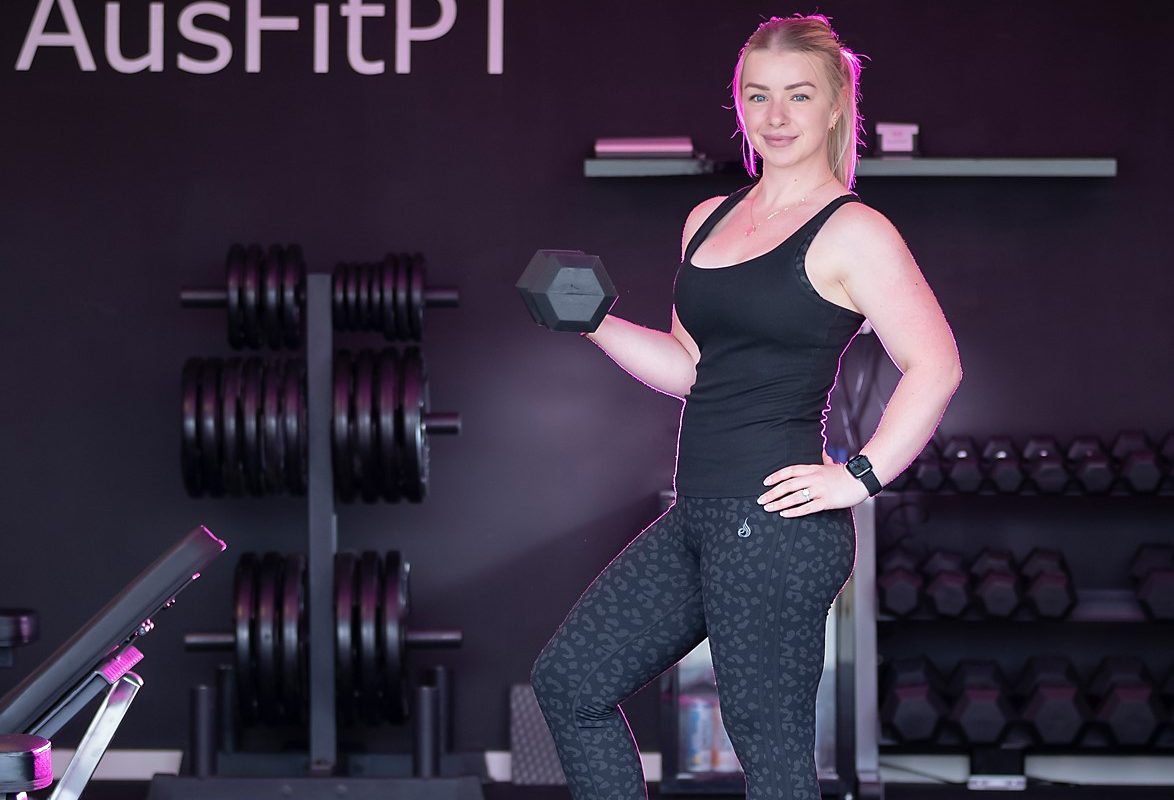 I've always been into the gym and after the birth of my first daughter I noticed how much of a gap there was in the industry when it came to training pre/postnatal women. I completed my studies while working fulltime and started my fitness business while on maternity leave.
What do you love most?
I love helping people! Fitness and training were really important to me after all my births and I wanted to create a safe place for women to train, to learn and to grow so I could help them on their journey, I feel like my clients and I get so much out of the sessions, both mentally and physically!
Does living in a community like Ginninderry help your busines
A fair few of my clients have noticed my gym while walking past and signed up from that. The ease of walking just down the road is extremely useful. No excuses now!