These days there's an app for everything. Sustainable living apps can show you where to shop, how to cook leftovers and when to plant veggies. Here are five of the best.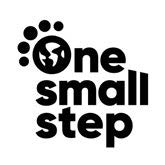 ONE SMALL STEP: GREEN LIVING
The little things we do each day have an impact on climate change—what we eat, the transport we choose, even who we bank with. So how can we adjust our lifestyle to reduce our carbon footprint? One Small Step shows you how you can move towards living a greener life by challenging you to make incremental changes, like switching to a superannuation fund that doesn't invest in fossil fuels.
GOOD ON YOU
Good On You is the world's best source of ethical fashion knowledge. Use the app to find sustainability tips, guides, and style edits, and stay up to date with the latest in eco-conscious fashion. Browse more than 3,000 brands, all assessed against a comprehensive rating system which scores its impact on people, the planet, and animals.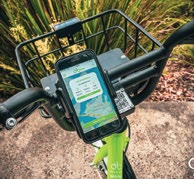 AIRBIKE
No car? No worries! Airbike operates a dockless bike share service in central Canberra, letting you book, pay and unlock bikes and scooters from your smartphone. Simply download the Airbike app, locate the nearest bike on the map based on your location, and scan the QR code to unlock the bike and start riding.

PAPERKARMA
Sick of your mailbox bulging with stuff you don't want? PaperKarma is a mobile app that stops junk mail—real paper mail sent to your home or work, not email. Simply snap a picture of your unwanted mail and press "Unsubscribe" to remove yourself from one of PaperKarma's partners' marketing lists—and reduce the amount of paper waste going to landfill.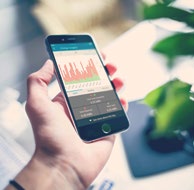 CARBONTRACK
Understanding the way you use energy in your home is the first step to lowering your electricity bill. The carbonTRACK app allows you to see how much energy you're using and when you're using it, even letting you turn connected appliances on or off, and schedule actions like setting hot water to only heat up when you need it. You could reduce power use by up to 35 per cent!
---