Streetscape Plus Homes at Ginninderry: Flexible Options for Various Lifestyle Needs
With a diverse range of blocks and housing types, Ginninderry will offer everything from traditional family homes on compact and large blocks, right through to terrace homes and town houses.
Housing diversity within the development will enable neighbourhoods to provide for changing demographics, lifestyles and life stages and is an important ingredient to enable Ginninderry to become a truly inclusive, diverse and resilient community.
The wide range of options available will encourage buyers to think beyond uniform large blocks of land, to other more innovative designs, such as the Streetscape Plus homes.
Streetscape Plus homes are planned for Ginninderry as part of the project's commitment to housing diversity and providing affordable living options. They introduce versatile freestanding housing on mid-sized blocks and an outstanding alternative living option for a wide range of buyers. These homes will front the street and the garages will be accessed from a rear lane to create impeccable street appeal.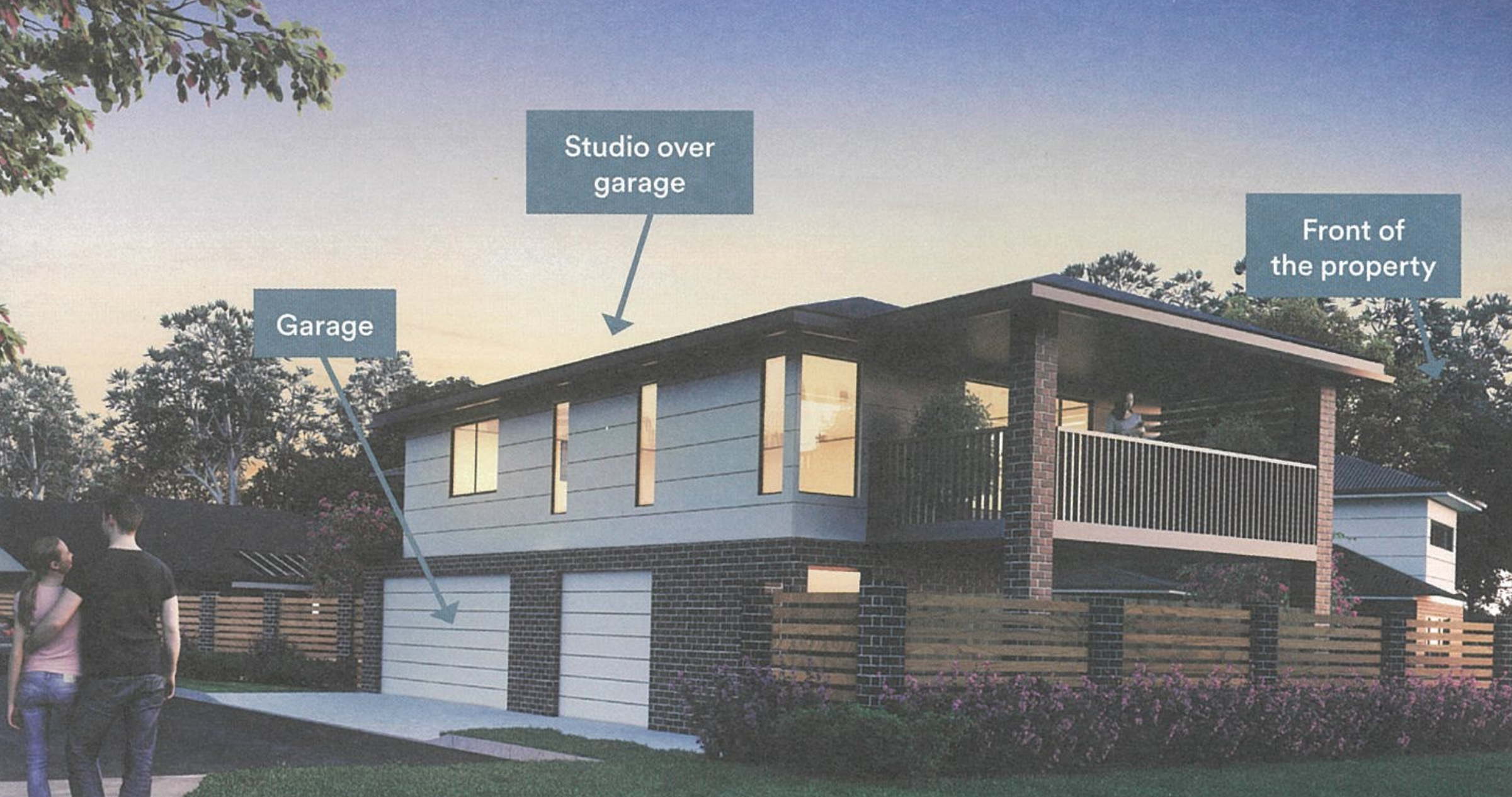 There are some great benefits to living in a Streetscape Plus home. Popular with young families, the design offers a real opportunity to generate a distinctive street appeal without the distraction of garages and driveways. With front entries and easily-maintained front gardens as key features, these blocks offer an attractive alternative to the more conventional "front loaded" housing options with garage access off the street.
What makes Ginninderry's Streetscape Plus Blocks truly unique is the opportunity to build a Fonzie Flat, a Studio, or even a self-contained dwelling above the garage. Having the Studio provides endless possibilities:
Rent it out and earn a second income.
Use it as holiday housing for family and friends.
Turn it into a teenagers' or parents' retreat.
Independent space for elderly parents.
Dedicated home office space.
And because these affordable living spaces will look out over the rear lane, they also provide added security.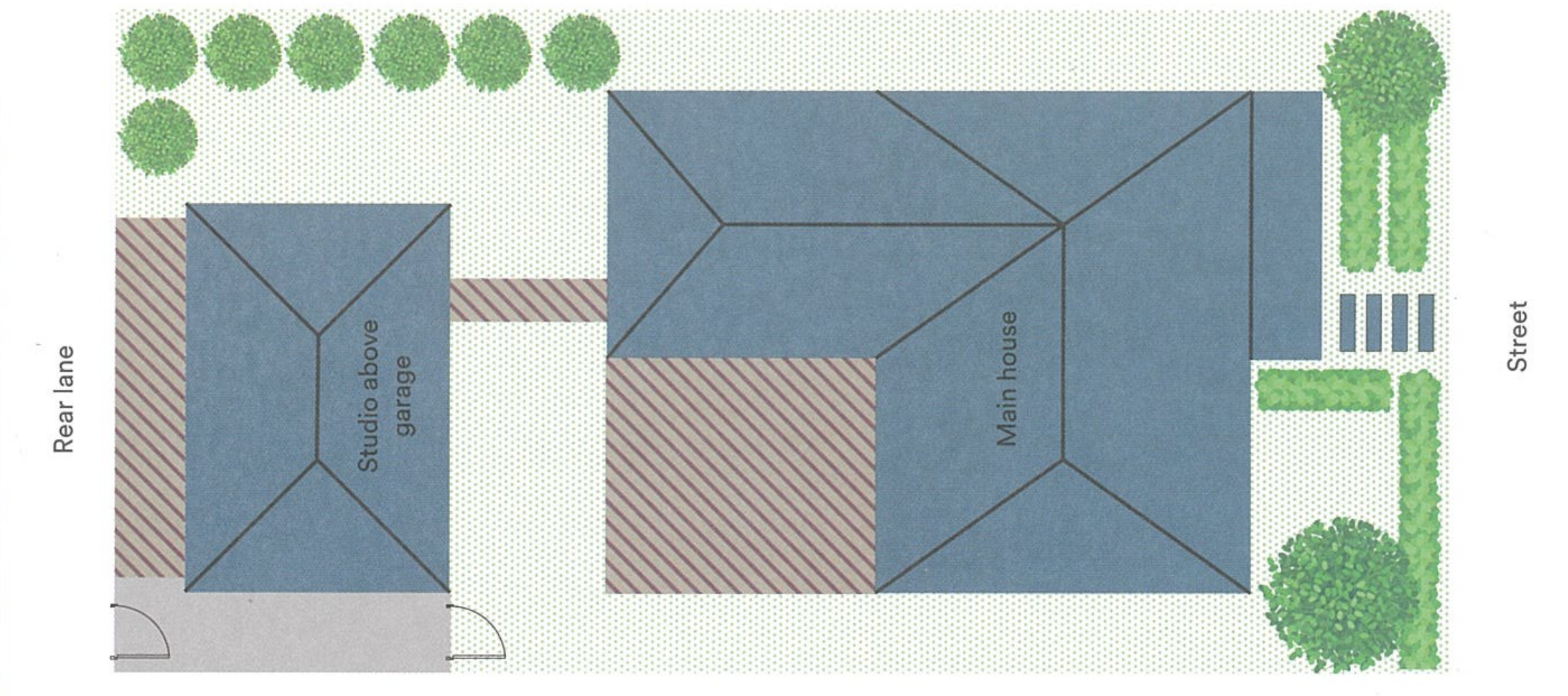 Buying a Streetscape Plus Block gives you the flexibility to build a home to suit your budget and lifestyle needs. With a primary home at the front of the block and a studio over the garage, you can choose whether you want the secondary dwelling to be strata titled or not. The decision is entirely up to you, but if at some point you intend to sell the two dwellings to separate owners, they may need to be unit-titled.
Depending on what you decide to do, you have a choice to either apply for a DA Exempt track for a single dwelling with a studio unit above the garage OR you are required to have an approved DA under the Merit track under the current Territory Plan, which complies with the Multi Unit Housing Code.
The table below provides an overview of both options.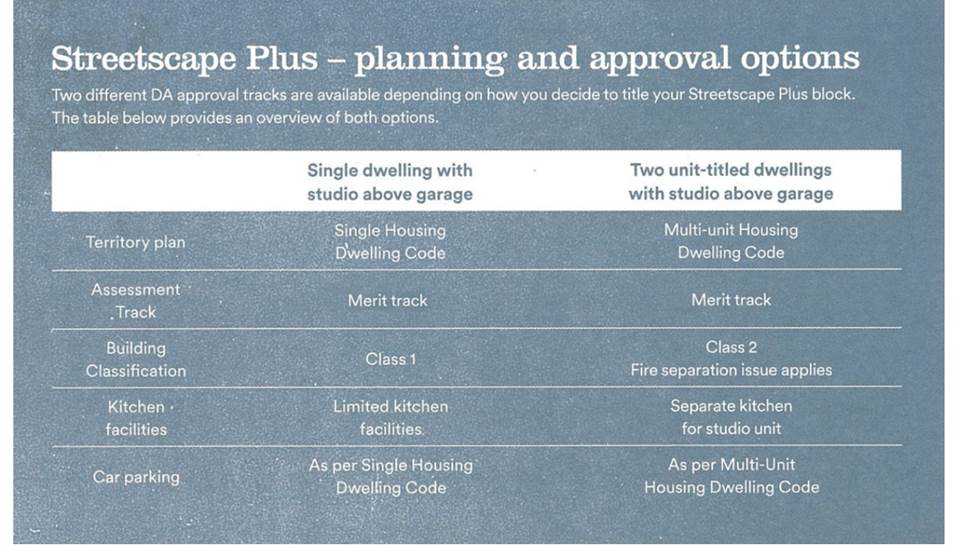 If you choose to build the two dwellings on your Streetscape Plus block, there are also fire separation requirements that your builder needs to be aware of during the construction phase. You should speak to your builder or building certifier about this to be clear on the exact requirements.
To be kept informed about the progress of the project, future housing opportunities, news and events please register your interest in the Ginninderry project.