Auction success proves strong demand for medium density sites at Ginninderry.
Four multi-unit sites went under the hammer at Ginninderry today with all sites snapped up by local builders.
It's the second commercial auction for development sites in Strathnairn to achieve a 100% clearance rate in recent months and Ginninderry Project Director Steve Harding believes the result reflects the growing demand being seen across the project.
"Today's auction results demonstrate confidence in the medium density housing market and in Ginninderry more broadly."
"We continue to see increasing demand across all product types and it's pleasing to see that local builders have a high level of confidence in what we're delivering too."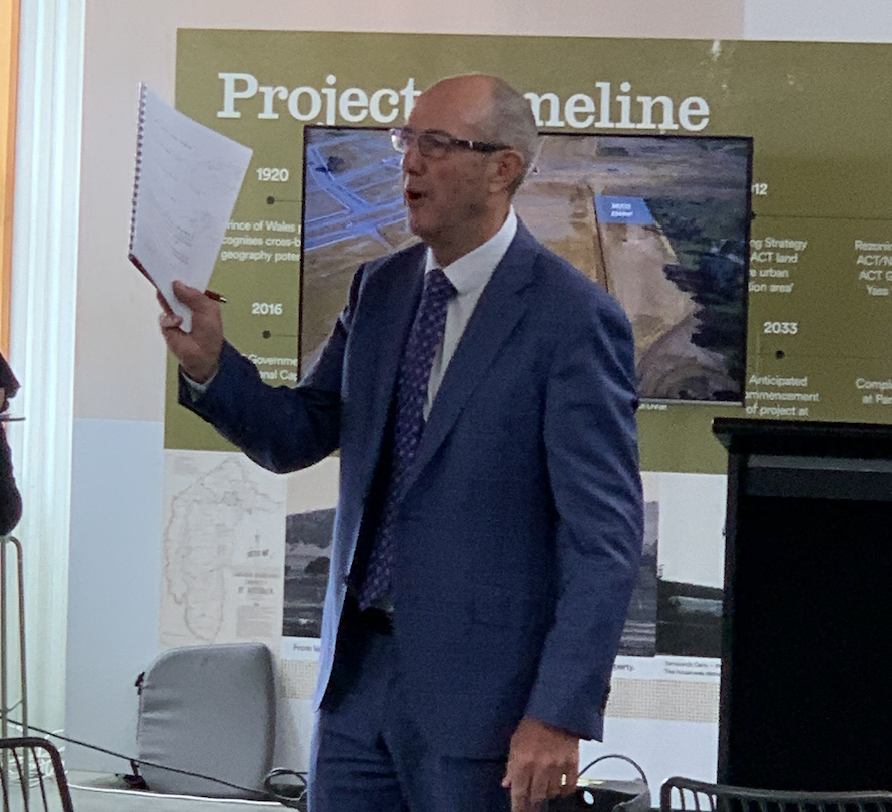 15 local builders registered for today's auction with all four sites attracting spirited bidding. The sites auctioned ranged in size from 535sqm to 2349sqm with three located close to community parks and green spaces in Stage 2 and one in Stage 1 adjacent to the Strathnairn Arts Precinct.
Today's auction provides further positive momentum for the project leading into the final release of residential blocks in Stage 2 at Strathnairn this month with hundreds of residents already settled into their new homes in Ginninderry's first stage.