The café offering a stepping stone to a bright future
Cafe Stepping Stone in Strathnairn has fast developed a reputation for its spectacular setting and unique vegetarian menu but they're not only keeping locals happy with delicious food and drinks, they're also giving a whole lot more back to the community. 
Its story began years ago when co-founder Vanessa Brettell studied Latin American Studies at ANU, which included a six month overseas exchange. After a few years of planning and on a mission to make a difference, she moved to the Colombian tourist hub of Cartagena in 2017 and opened a training cafe with two friends. They opened with five part-time employees, and by March 2020, they had grown to employ 18 full-time staff, and were number one for breakfast in the area on TripAdvisor. As well as giving staff the opportunity to gain hospitality experience and earn a steady income, they also trained them in life skills like nutrition, managing finances and expanding their English.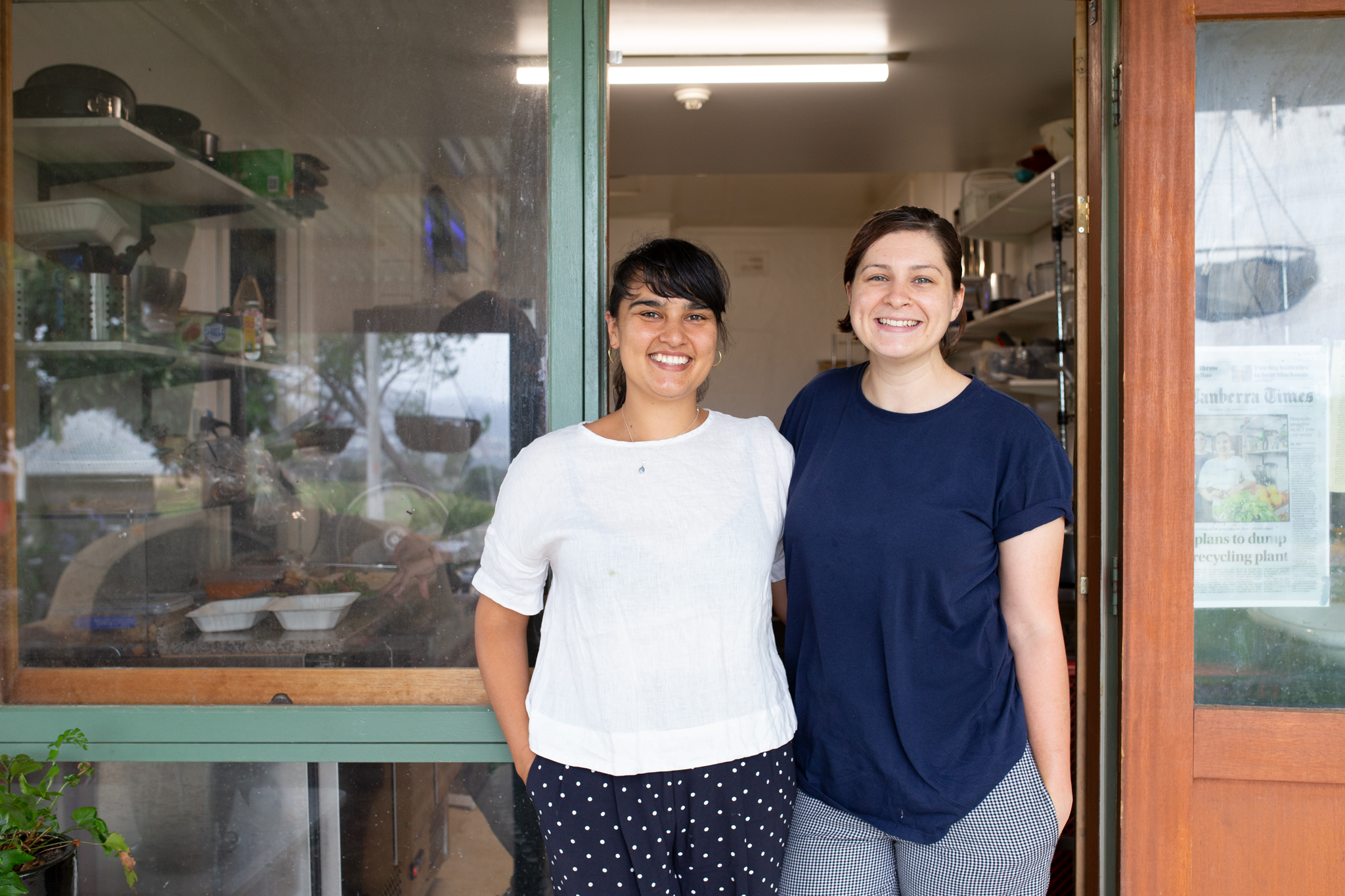 Unfortunately, given the city's reliance on international tourism, the cafe was forced to close in March 2020 due to the global pandemic. Vanessa and her co-founder, Hannah Costello, found an opportunity to open a cafe at Strathnairn Arts Gallery back in Canberra, so after wrapping things up in Colombia, they boarded humanitarian flights home in June last year, did their mandatory two week hotel quarantine, and then on July 30 2020 they opened Cafe Stepping Stone.
"We wanted to do a similar thing that we were doing in Colombia, continuing the whole idea, but we identified a different group of people who are in need in Australia. So we are working with migrant refugee women who come from culturally and linguistically diverse backgrounds," said Vanessa.
"The idea is that we give them inclusive opportunities. We don't care if they don't speak any English or don't have any work experience – we're happy to work around their needs, like if they need to just work during school hours so they can drop off and pick up their children. So we've been looking at the barriers to employment for these women and we're creating the workplace around that."
Cafe Stepping Stone has so far employed nine part-time workers: refugees and migrant woman from Afghanistan, Myanmar, Palestine and South Sudan. As part of their employment, they can also obtain a certificate III in commercial cookery or hospitality through a local registered training organisation (RTO) to further advance their skills. In addition to employment, Stepping Stone also partners with local organisations to provide work experience training days for new Australians learning English. As the business grows, Stepping Stone will be able to employ more staff and therefore continue growing their impact.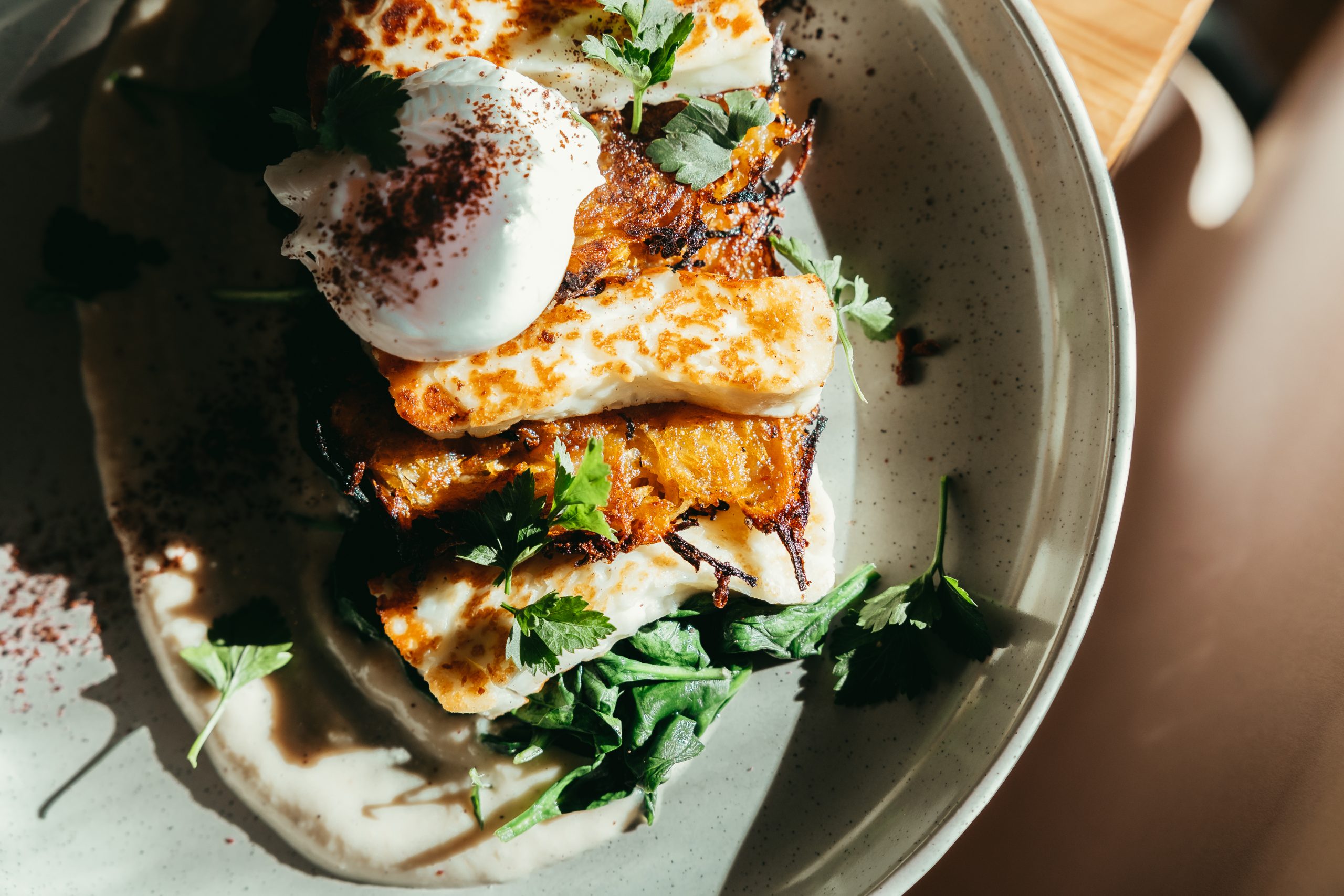 The cafe is located inside the Homestead gallery space at Strathnairn Arts, with seating also available outside amongst the stunning gardens. The seasonal menu is completely vegetarian, offering a range of brunch classics, homemade pies and pastries, toasted sandwiches, cakes and sweets, as well as an ever-changing weekly soup and salad.
"We really want to involve the staff in the development of the business. For example, if they have a traditional dish from their home country that they want to put on the menu, we're happy to work with them to figure something out that'll suit the customers and reflect their own traditions." said Vanessa.
While the main café is currently closed due to the lockdown, if you head just up the road to the GX Display Village, and right next to the Mini-G Tiny House, you'll find the Stepping Stone Coffee Van. Currently open Wednesday to Sunday from 8.30am to 12.30pm, they serve coffees, cold drinks, a range of incredible pastries, toasties and more. It's a relaxed spot to grab a coffee or a bite to eat, but scratch beneath the surface and you'll find a whole lot more.