Strathnairn charity house set to deliver significant community benefit.
A new charity house project launched today promises to provide a significant boost to a range of local community organisations in West Belconnen while providing a platform to promote the growing participation of women in the construction sector.
The project will see the Ginninderry Joint Venture and Master Builders ACT collaborate on the design and construction of a premium home in the fast-growing suburb of Strathnairn. MBA members, led by KANE Constructions, will donate (or provide low cost) materials and labour. Proceeds from the sale of the house will be donated to Hands Across Canberra for distribution to three local charities.
Master Builders ACT President, Graciete Ferreira said charity house projects are a powerful way to bring the construction sector together to create significant community impact.
"This is the fourth charity house project that the MBA has been involved with and it's incredible to see the willingness of the local building and construction industry to jump on board"
"This project will see dozens of builders, apprentices, subcontractors and trade suppliers donate their time to deliver a quality home that represents the best of the local industry"
"I'm particularly thankful to KANE Constructions who have joined the project as our lead builder and the generosity of the local industry will flow through all stages of planning, construction and sales".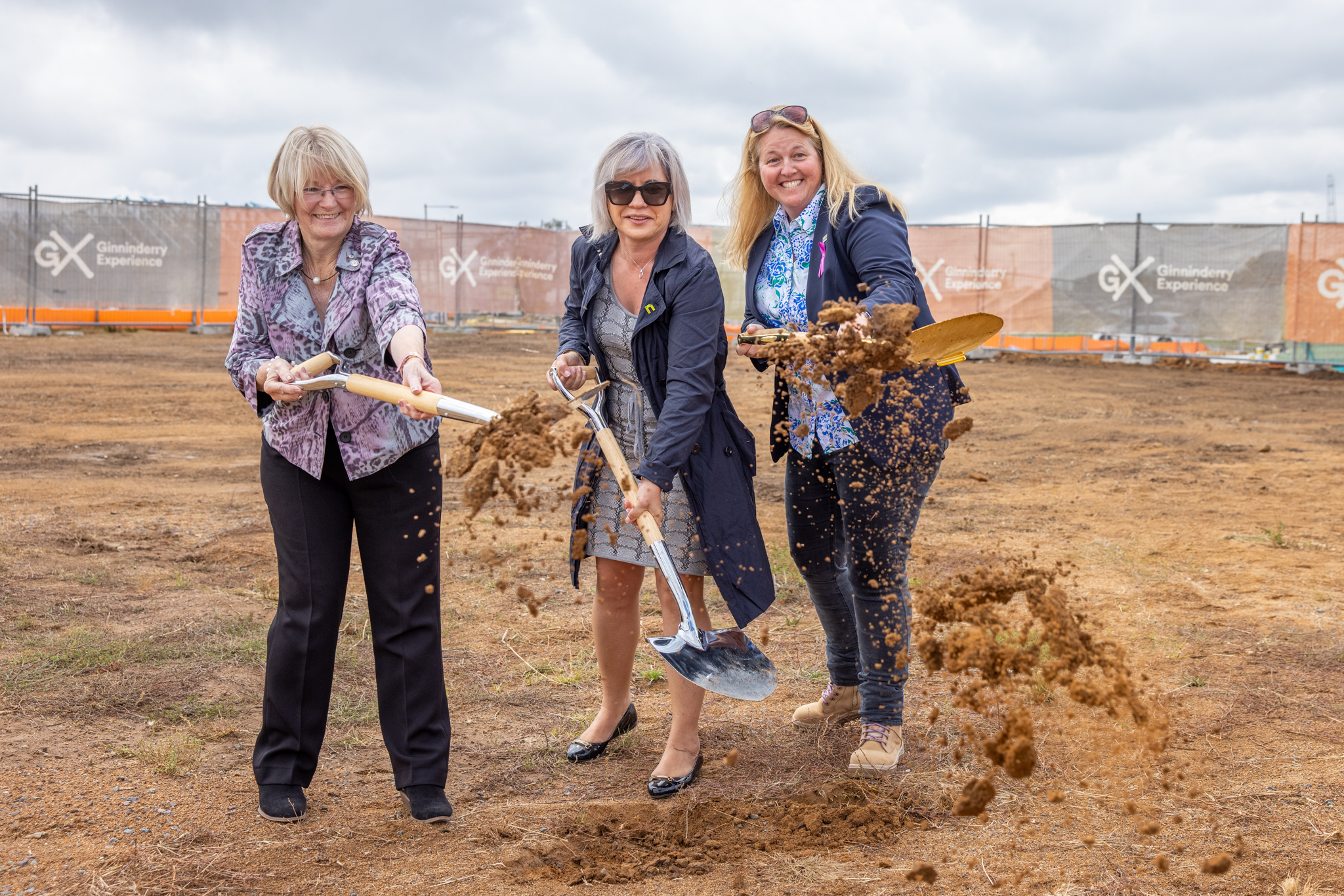 Ginninderry Project Director Steve Harding says the community impact of the project will extend beyond the final donation.
"The charity house project aligns perfectly with our focus on growing a strong community"
"It provides us with an incredible opportunity to support local charities – with a focus on those in the West Belconnen region – but by partnering with industry, we can deliver community benefits during construction as well through our SPARK Training and Employment Program."
The charity house project will have a specific focus on facilitating opportunities for women in construction, something KANE Constructions ACT General Manager Jo Farrell is particularly passionate about.
"The ACT Women's Action Plan sets a target of achieving increased participation by women in the construction sector, but you can't be what you can't see so this project is a great opportunity to shine a light on the impact that women can have in our industry"
"From a design and construction point of view, the project will be led by a female architect and builder but more importantly every trade we use will have a female apprentice and participants on Ginninderry's successful SPARK Women in Trades program will also use the project as a live training site"
"The impact of all of this will be a tangible demonstration of the opportunities available to women in the sector with a range of flow on benefits and new employment pathways created."
Proceeds from the sale of the charity house will benefit four local charities including Pegasus Riding for the Disabled, Karinya House and Canberra City Care Charnwood and Hands Across Canberra.
Hands Across Canberra Chief Executive Peter Gordon says the impact on these charities, and the communities they serve, will be significant.
"The selected charities provide an invaluable contribution to Canberra and the proceeds from the charity house auction will allow them to continue to grow their impact"
"These are organisations that are making a genuine difference in our community and I'm so pleased they've been selected to be charity partners on this project"
"In addition, Hands Across Canberra will use funds raised to increase grants available to Canberra charities working with vulnerable people".
Construction of the Ginninderry Charity House will soon commence with completion – and the all-important auction – targeted for late 2021.