My SPARK experience with Bernice Ayer
Ginninderry's SPARK Training and Employment Initiative has had a positive impact on the lives of hundreds of people who have graduated from one of our programs. In this series, we meet previous graduates and see what they're up to now! This week we catch up with Bernice Ayer.
Bernice completed our SPARK Community Services Taster Program in 2019. This is a 13-week program that commenced on Tuesday 13th August. This program is a taster program that allows the participants to get experience in both aged care and disability. The SPARK Community Services Taster program provides participants with 5 accredited units of competency. Four units of competency from Induction to Disability and one from Certificate III in Individual Support. Participants also got 2, 20-hour work placements within the sector. SPARK also provided the participants with their First Aid Certificate, Australian Police Checks and Working with Vulnerable People Card.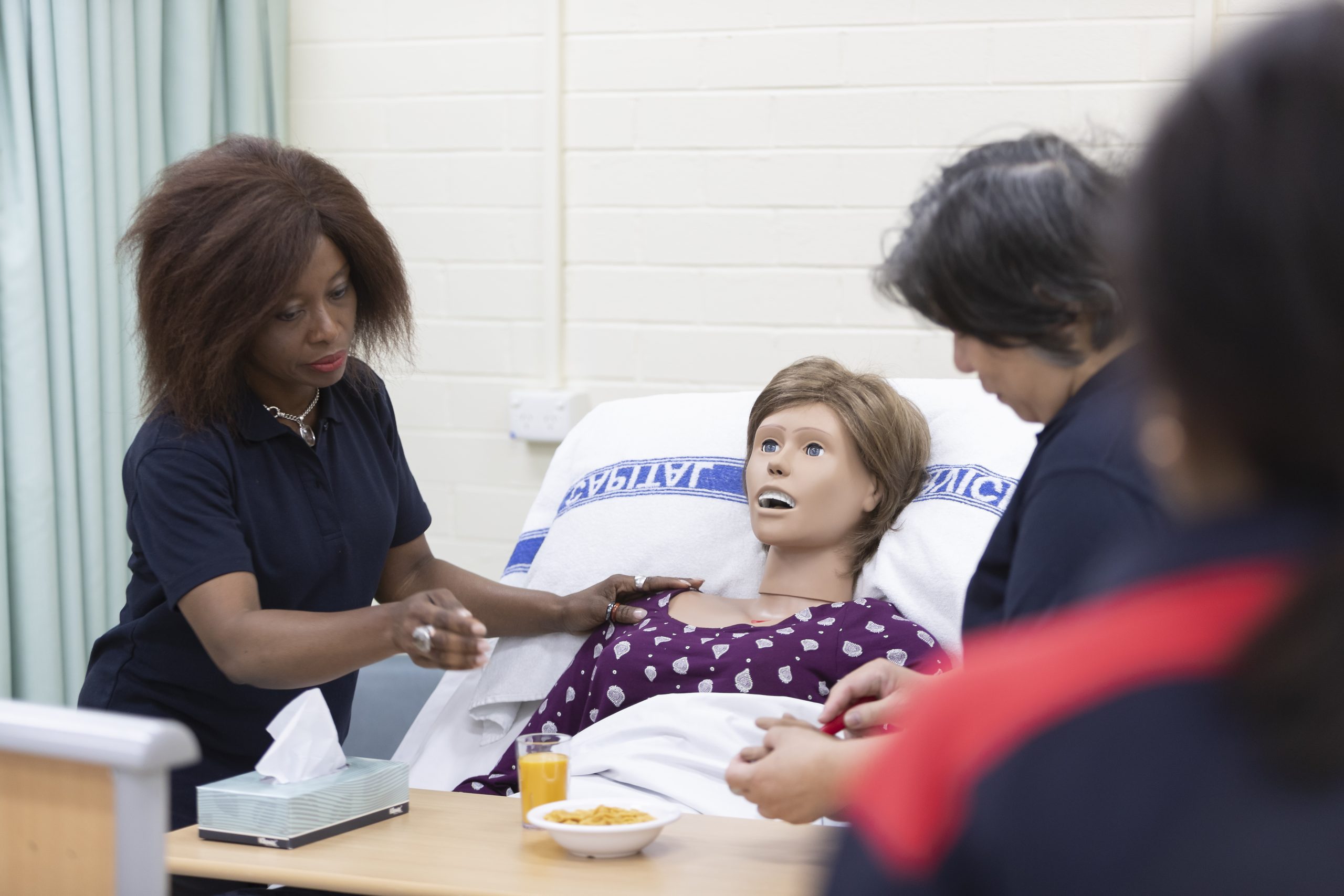 Before the SPARK Community Services Taster program Bernice had just moved from Africa to Canberra. In Africa, Bernice was head of an Institution as a School Manager, once she moved to Australia, Bernice was now unemployed and seeking for work.
Bernice heard about the SPARK Community Services Taster program from an employee at UnitingCare Kippax. Bernice found out that there was an upcoming program for the industry that she was interested in and wanted to sign up.
After completing the program Bernice has gained employment as a Support Worker for Life Without Barriers (LWB), which helped her financially to gain additional income. This has helped a lot as she is a single mother with three children.
"It has opened doors of opportunities for me especially in the Disability Sector which is in high demand at the moment. It has also impacted me in a positive way by giving me back my confidence after a broken marriage where l lived in a Women's Refuge for months in Canberra. Also, before starting the SPARK Program, l had limited insight into People Living With a Disability (PLWD), however after the program, l gained the knowledge through my studies with regards to how to treat PLWD with empathy and respect." Bernice Ayer
Bernice has returned to CIT in 2020 to do further study, and she will receive a Certificate III in Disability. Once she has completed her Certificate III, Bernice is wanting to continue her study to complete a Certificate IV in Disability.
Would you recommend SPARK to others? "Absolutely! It is a great Program which opens unlimited doors of opportunities to Participants. We also had good Tutors from CIT and Facilitators (Emma Sckrabei, Adinda Lapsley and Co) who made the Program fun with the provision of lots of food to eat." Bernice Ayer.