Significant boost to local charities a step closer
Construction on the Strathnairn Charity House has recommenced under strict COVID-safe protocols, with the home soon to rise from its foundations thanks to the generous support of local companies.
KANE General Manager Jo Farrell, who is leading the construction effort, said that while the ACT's lockdown had understandably delayed progress, her team were more committed than ever to deliver a Charity House for the benefit of the community.
"The KANE team, together with all of our industry partners, are totally committed to the cause, and we're also acutely aware that the need amongst our partner charities has now increased."
"We've worked with all of our partners to put in place an extensive COVID safety management plan. This is reviewed daily, which gives me confidence that we can demonstrate best practice in this area, allowing us to ensure that support can flow to the community as soon as possible."
The charity house project is a joint venture between Ginninderry and Master Builders ACT. MBA members, led by KANE Constructions, have donated almost $1m of materials and labour with proceeds from the sale of the house donated to Hands Across Canberra for distribution to local charities.
Work on-site will focus on structural steel and the installation of the frame and trusses over the coming weeks, with two local companies combining to deliver this important phase of the project.
A significant amount of steel is being used to construct the house, and local company ACT Steelworks has pulled out all stops to deliver while Steel Truss Tech is providing the frame and trusses which will see the house take shape.
Ginninderry Project Director Steve Harding said he was very pleased to see local businesses willingness to show their support.
"This project has really struck a chord with local businesses and, given the challenges many have experienced recently, I'm very pleased to see their continued support and participation."
"ACT Steelworks and Steel Truss Tech are two great examples and they join a long list of suppliers who can feel proud of their significant contribution to a project that will make a real difference in our community."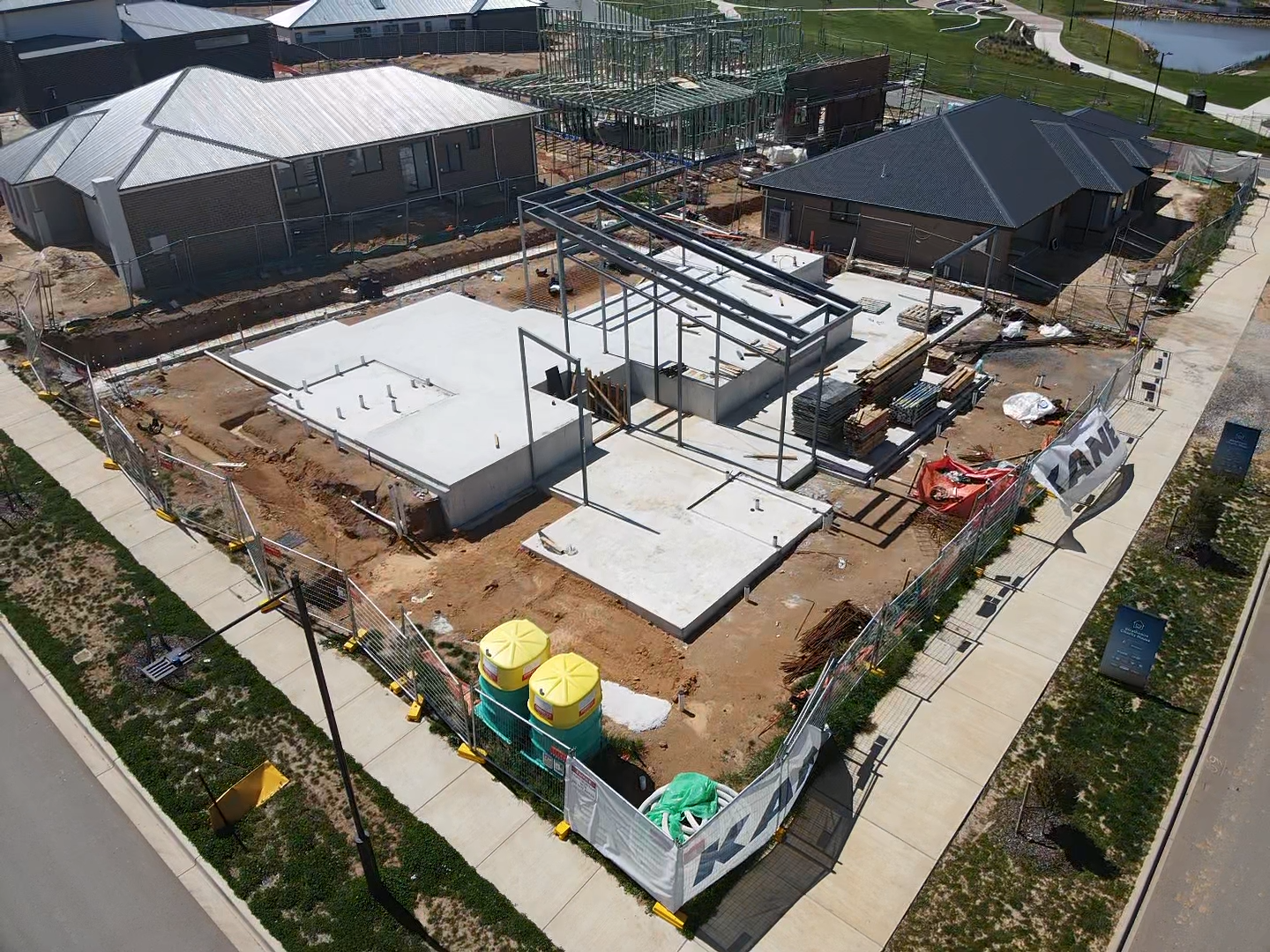 Master Builders ACT CEO Michael Hopkins said the recommencement of work on this project is an important reminder of the role the construction sector plays in our community.
"Our construction sector contributes to the growth and development of our city, and the Strathnairn Charity House is a great example of that,"
"The MBA is working closely with industry to ensure that appropriate COVID-safe standards are in place and well understood, ensuring that important projects like this one can deliver the benefits we all want to see."
Hands Across Canberra Chair Diane Kargas Bray is also pleased to see work underway.
"Charity Houses form an integral part of the Canberra philanthropic landscape, showcasing building and construction at the highest level and at the same time highlighting the ongoing need in our community which is so often hidden from sight."
"COVID has had a significant impact on fundraising efforts in the charity sector, and this makes the proceeds of the Strathnairn Charity House even more important to our work."
Construction on the house is now expected to be complete in early 2022, with the much-anticipated auction being planned for early March.