Scott Cam and Paul West set to headline GX opening weekend celebrations.
The streets of Ginninderry's new display village – GX – will come alive this weekend with a festival style celebration headlined by celebrities, high-energy performers, family entertainment and a host of workshops and displays.
Scott Cam, Gold Logie winning host of smash-hit Channel 9 show The Block, will be there on Sunday to share all the inside stories on the show as the current season reaches its final weeks. He'll be joined by Paul West from River Cottage Australia and Gardening Australiafame who will host a book signing, along with a range of gardening and cooking demonstrations across both days. A main stage will include performances from the Teeny Tiny Stevies and Junkyard Beats plus a range of local artists while visitors will be able to take in a range of workshops and displays including a look inside Mini-G – a 27sqm fully furnished tiny house.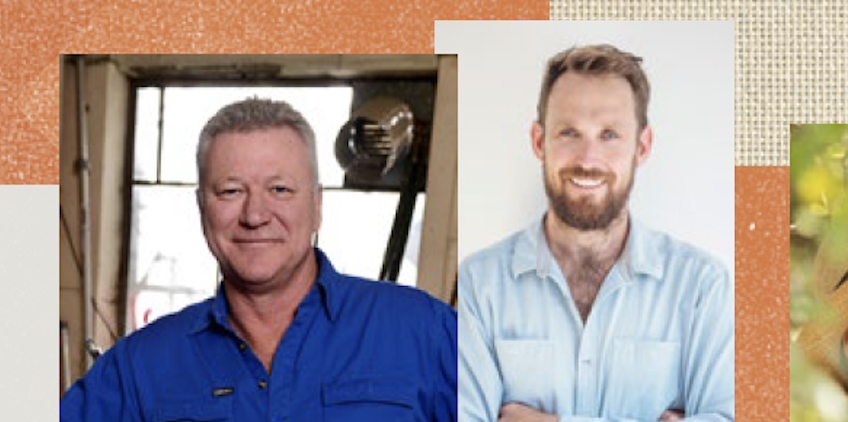 Niva Pryor, Ginninderry's Marketing and Communications Manager says that the large-scale event is the perfect way to celebrate the launch of a display village that is setting out to do things differently.
"Most display villages are simply a collection of new homes but we've taken that to a whole new level," Niva says.
"We called it The Ginninderry Experience, or GX, because it's a genuine experience that will appeal to those looking to build or buy a new home but equally to those who are interested in the latest sustainability products."
"The launch event brings all of that to life with the each of the display homes showcasing the latest in design and sustainability against a backdrop of entertainment, talks, workshops, displays, kids activities and food"
Opening weekend celebrations will run from 10am – 4pm on Saturday 26 October and Sunday 27 October with a packed program of events each day.
Event highlights include:
Scott Cam – award-winning host of "The Block" (Sunday only).
Paul West – host of "River Cottage Australia" and "Gardening Australia".
Teeny Tiny Stevies – ARIA award nominated children's entertainers from ABC for Kids.
Junkyard Beats – high-energy routines that include body percussion, fire drumming, junk percussion, pyrotechnics and hilarious skits along with kids drumming and instrument workshops.
Blender Bikes – pedal up your own smoothie on one of the Blender Bikes.
Live screen printing – a large interactive screen-printing station where visitors can select a design and watch as their very own tote bag is produced.
Kids activities and giveaways.
Food truck alley.
Click here for the full program.