Memories of the old school bus
For the Ginninderra valley kids back in the 1940's, getting to school was a daily adventure that involved stow away ducklings, trading valuables such as catapults, and sometimes getting bogged.
The Old Weetangera Road dates back almost 200 years and was the main track that connected rural homesteads in the old parish of Weetangera to Canberra, providing important access for the homesteads that lay on its route. During the 1940s, it was used to shuttle the children from farms between the Barton Highway and Ginninderry, to their schools in Canberra and back home again.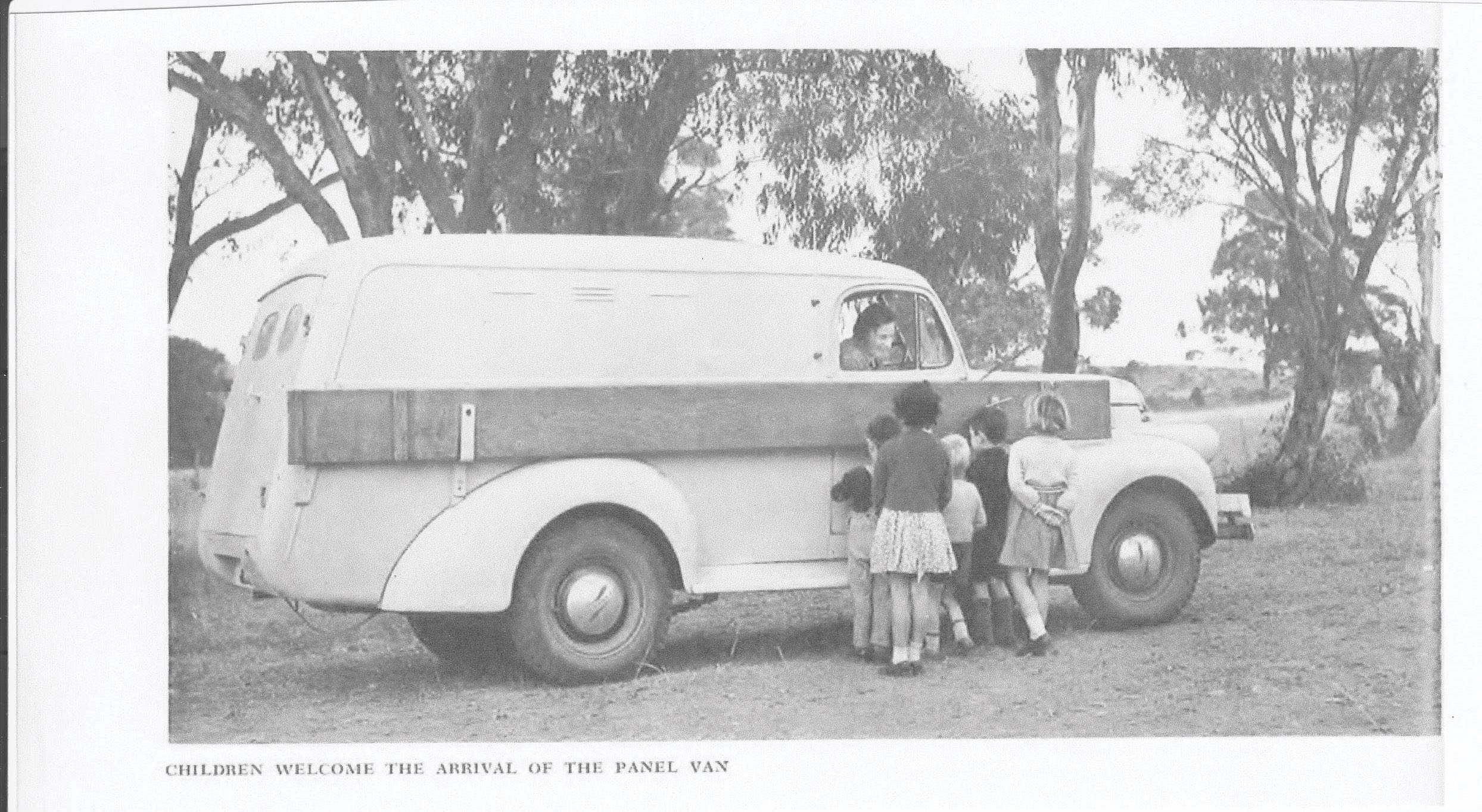 The Weetangera 'school bus' was initially an old Buick, that was later replaced by a green panel van. It was also the source of regular car sickness, much bonding and some fantastic memories.
Dr Mary Hutchison was asked to conduct a Local History Study for the development of Ginninderry, to help new and existing residents appreciate the area's rich cultural history. She interviewed two of the former school children who travelled up and down this old track through the 1940s and early '50, as part of this study, and unearthed some amusing anecdotes.
For Nannette (Nan) Betts (nee Dixon) her foremost memory is one of dread."There were about five of us picked up by a big black Buick provided by the Government Bus Service, and I got car sick on the bumpy trip every bloody day," she recalls.
Even when the Buick was replaced by a green panel van, to accommodate the growing number of school-age kids, the 45 minute journey didn't get much better for Nan.
"We had to climb in the back double doors of the van, sit on a bench seat and hold on tight, especially for the teeth-chattering corrugations on the flats, and also for the steeper sections of O'Connor Ridge where it was barely wide enough for two vehicles to pass."
Nan especially remembers the area known as Flea Bog Flat which she recalls was "densely timbered and full of pot holes".
James Kilby also remembers Flea Bog Flat, a marshy area that he says is close to where the Calvary Hospital is now.
"The school van, that up to 16 of us at times would cram into, used to get bogged on Flea Bog Flat. But we were never held up for long because there were all these kids that'd pile out of the back of the vehicle and push it," he says.
For James, who lived at Parkwood, getting to the bus stop was an adventure in itself, requiring him to cross Ginninderra Creek in a 5 kilometre trip. "If the weather was fine, I could ride my push bike to catch the school bus. But if it looked like rain and the creek would be flooded on the way home, I'd ride my horse. If I'd ridden my horse up, I'd leave it in a small yard that my father had built under the shade of the pine trees up at Pine Ridge corner. David Baird from Strathnairn and Ian and Alan Anderson from Pine Ridge also got on the bus there."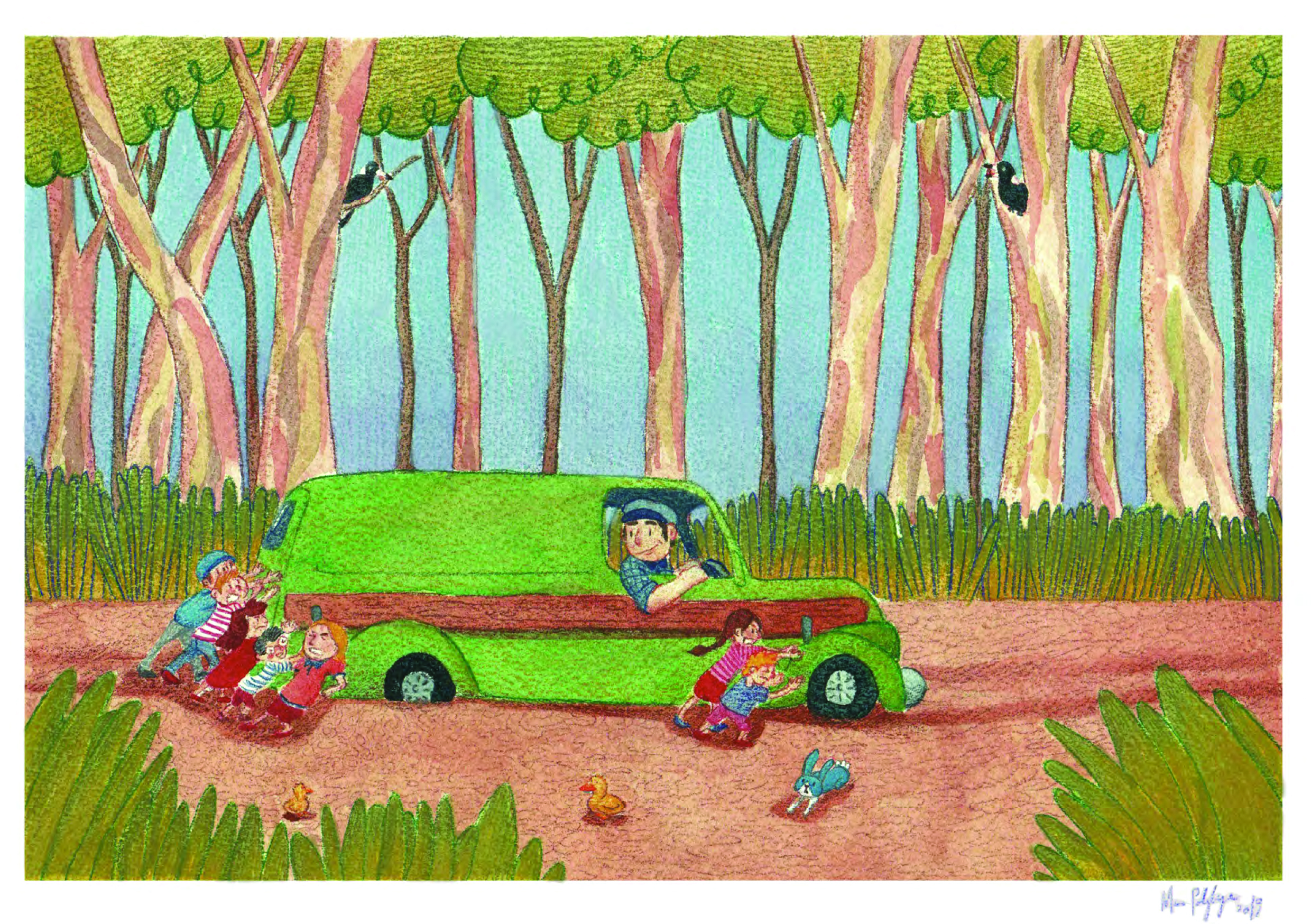 Despite the journey being bumpy and dusty (the back doors of the panel van never closed properly so the kids would suck in dust and fumes), James says that they made the most of it.
"We traded birds' eggs, catapults, ammunition and Nan Dixon was keen on breeding geese so she was always flogging off goslings on the bus. We used to trade fruit – peaches, there were always great peach trees up at Lands End and at Kama – Nan Dixon again. What else was there? Oh, leatherwork. I remember as a kid plaiting red-hide horse whips and things like that – and so did Lindsay Beer at Lands End. He was very good at leather work. You name it, we traded it and coped with each other check to jowl in this bus all the way to Canberra every morning – and the return."
Even with the daily car sickness, Nan saw her commute as a chance to bond with the other children.
"Because I was an only child – my father had returned from the war – I was terribly shy because I was out in the country and lived with my family, my grandparents and lots and lots of animals. So, to become popular, I used to bring a duckling or a rabbit or a puppy in my bag to school. And do you know what? It worked! I became very, very popular very quickly."
And what would happen to all these traded items aboard the bus? According to James, their very patient bus driver, George, would step up, in addition to navigating his way for 90 minutes a day along the rough track.
"We now had all this traded stuff that had to be looked after while we were at school and it became part of George's job when he got back to the depot to see that the goslings had water and to make sure no one pinched the bullets…"
Note: references in this article were sourced from the Ginninderry interpretive postcards.