Meet Strathnairn's eateries with heart
Ginninderry has attracted some interesting eateries to the growing area, and they're not only keeping locals and visitors happy with delicious food and drinks, they're also giving a whole lot more back to the community.
Nestled inside the Strathnairn Arts Gallery, you can find Cafe Stepping Stone.
Its story began years ago when co-founder Vanessa Brettell studied Latin American Studies at ANU, which included a six month overseas exchange. After a few years of planning and on a mission to make a difference, she moved to the Colombian tourist hub of Cartagena in 2017 and opened a training cafe with two friends. They opened with five part-time employees, and by March 2020, they had grown to employ 18 full-time staff, and were number one for breakfast in the area on TripAdvisor. As well as giving staff the opportunity to gain hospitality experience and earn a steady income, they also trained them in life skills like nutrition, managing finances and expanding their English.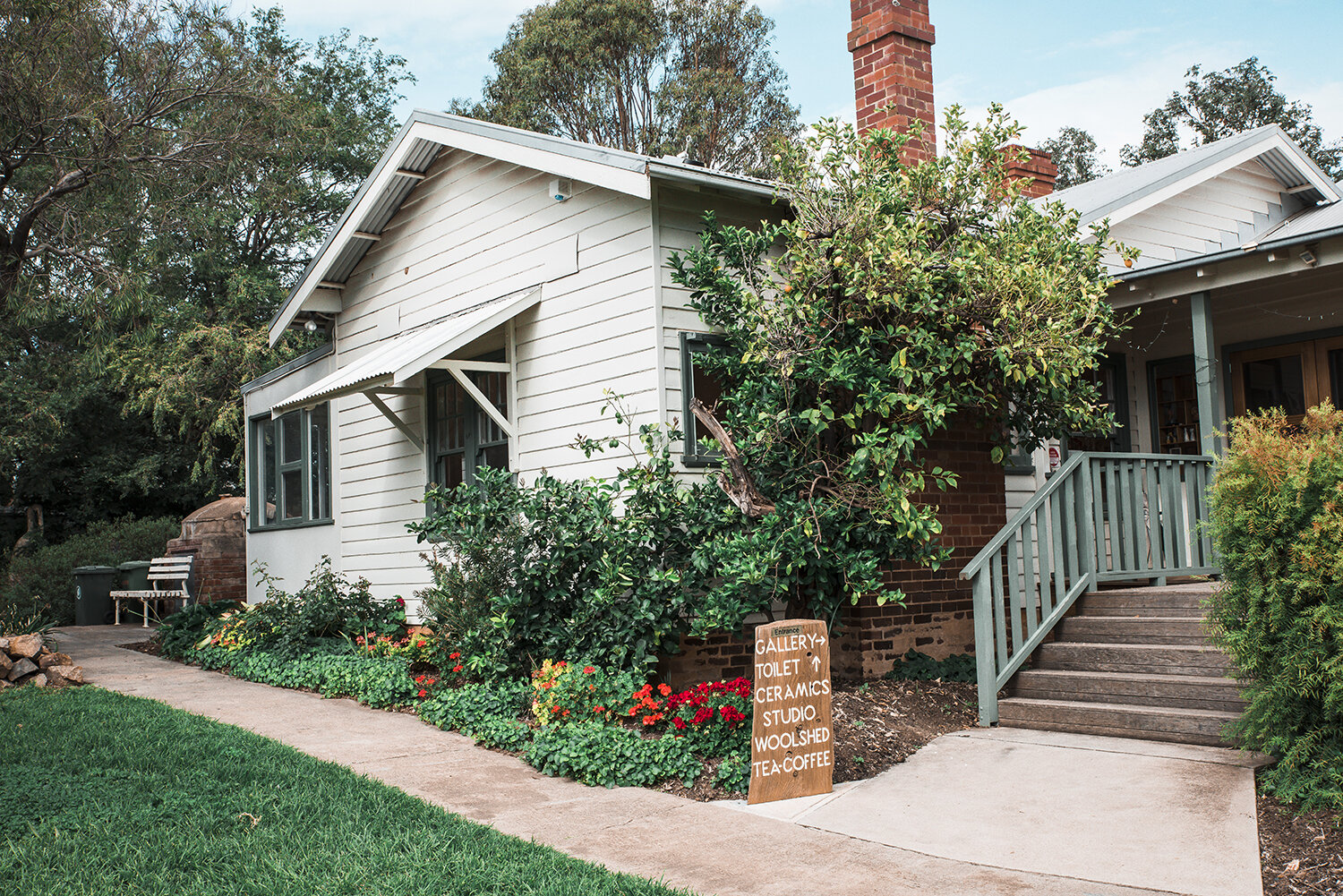 Unfortunately, given the city's reliance on international tourism, the cafe was forced to close in March due to the global pandemic. Vanessa and her co-founder Hannah Costello found an opportunity to open a cafe at Strathnairn Art Gallery back in Canberra, so after wrapping things up in Colombia, they boarded humanitarian flights home in June, did their mandatory two week hotel quarantine, and then on July 30 they opened Cafe Stepping Stone.
"We wanted to do a similar thing that we were doing in Colombia, continuing the whole idea, but we identified a different group of people who are in need in Australia. So we are working with migrant refugee women who come from culturally and linguistically diverse backgrounds," said Vanessa.
"The idea is that we give them inclusive opportunities. We don't care if they don't speak any English or don't have any work experience – we're happy to work around their needs, like if they need to just work during school hours so they can drop off and pick up their children. So we've been looking at the barriers to employment for these women and we're creating the workplace around that."
Cafe Stepping Stone has so far employed three part-time workers: two refugees and one migrant woman, from Afghanistan, Myanmar and Indonesia. As part of their employment, next year the trio will study either commercial cookery or hospitality through Canberra Institute of Technology to further advance their skills, and Vanessa and Hannah also plan to hire up to five more staff in the new year.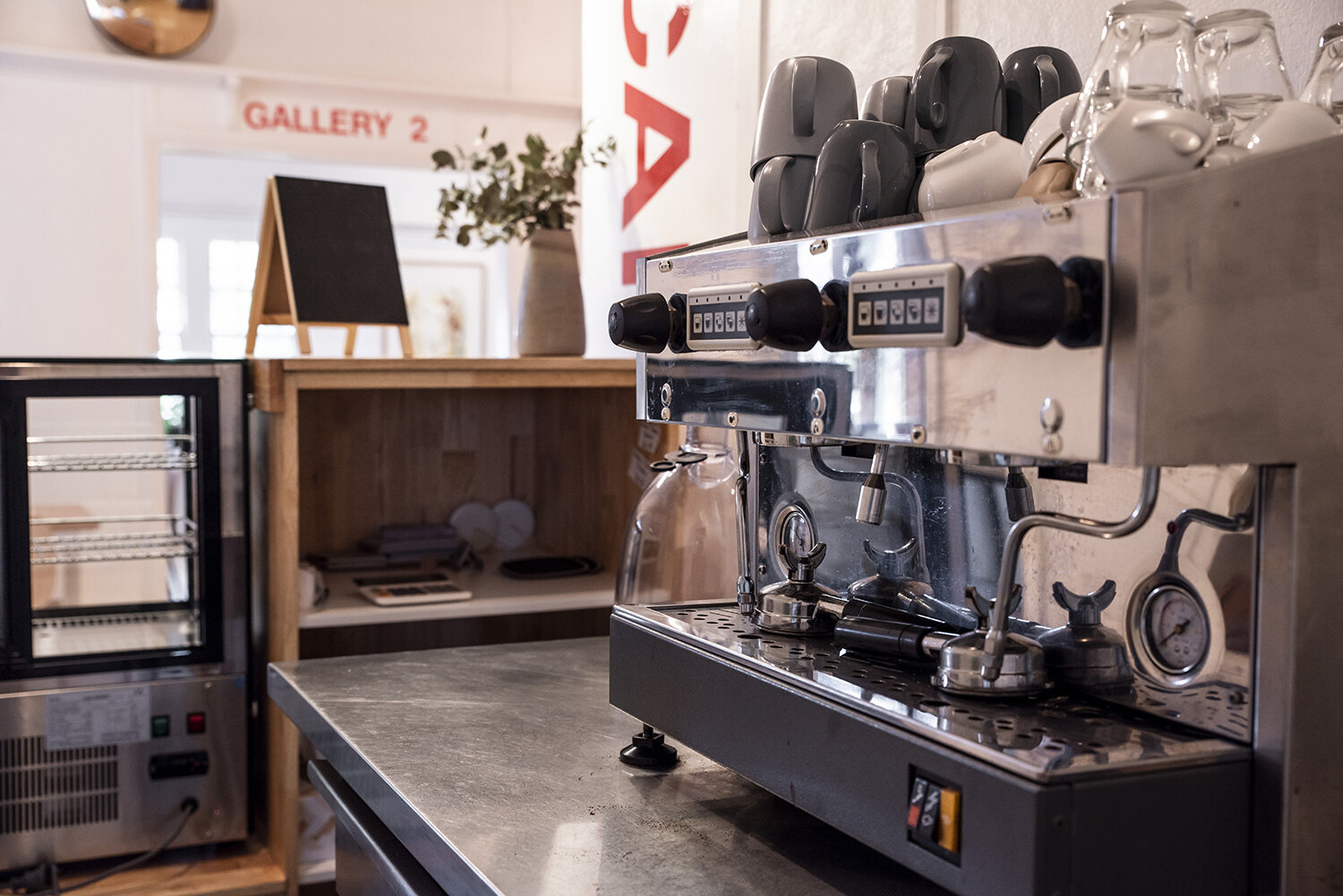 The cafe is located inside the gallery space at Strathnairn Arts, with seating also available outside amongst the stunning gardens, and is open Thursdays to Sundays 9am – 4pm, as well as Friday night from 4pm for woodfired pizzas. The menu is completely vegetarian, offering a range of homemade pies and pastries, toasted sandwiches, cakes and sweets, as well as an ever-changing weekly soup and salad based on seasonal produce. From January, they plan to relaunch with a bigger menu and extended hours, with their new team members helping shape things.
"We want to really allow the staff to influence the menu so if they have an idea that's a traditional dish from their home country that they want to put on the menu, we're happy to work with them to figure something out that'll suit the customers and reflect their own traditions," said Vanessa.
Head just up the road to the GX Display Village, and right next to the Mini-G Tiny House you'll find the Social Bean coffee van. Open Friday to Sunday from 10am to 4pm, they serve coffees, cold drinks, milkshakes, as well as slices, cakes, hamburgers, and locally baked pies and sausage rolls, with gluten free and vegetarian options available. It's a relaxed spot to grab a coffee or a bite to eat, but scratch beneath the surface and you'll find a whole lot more.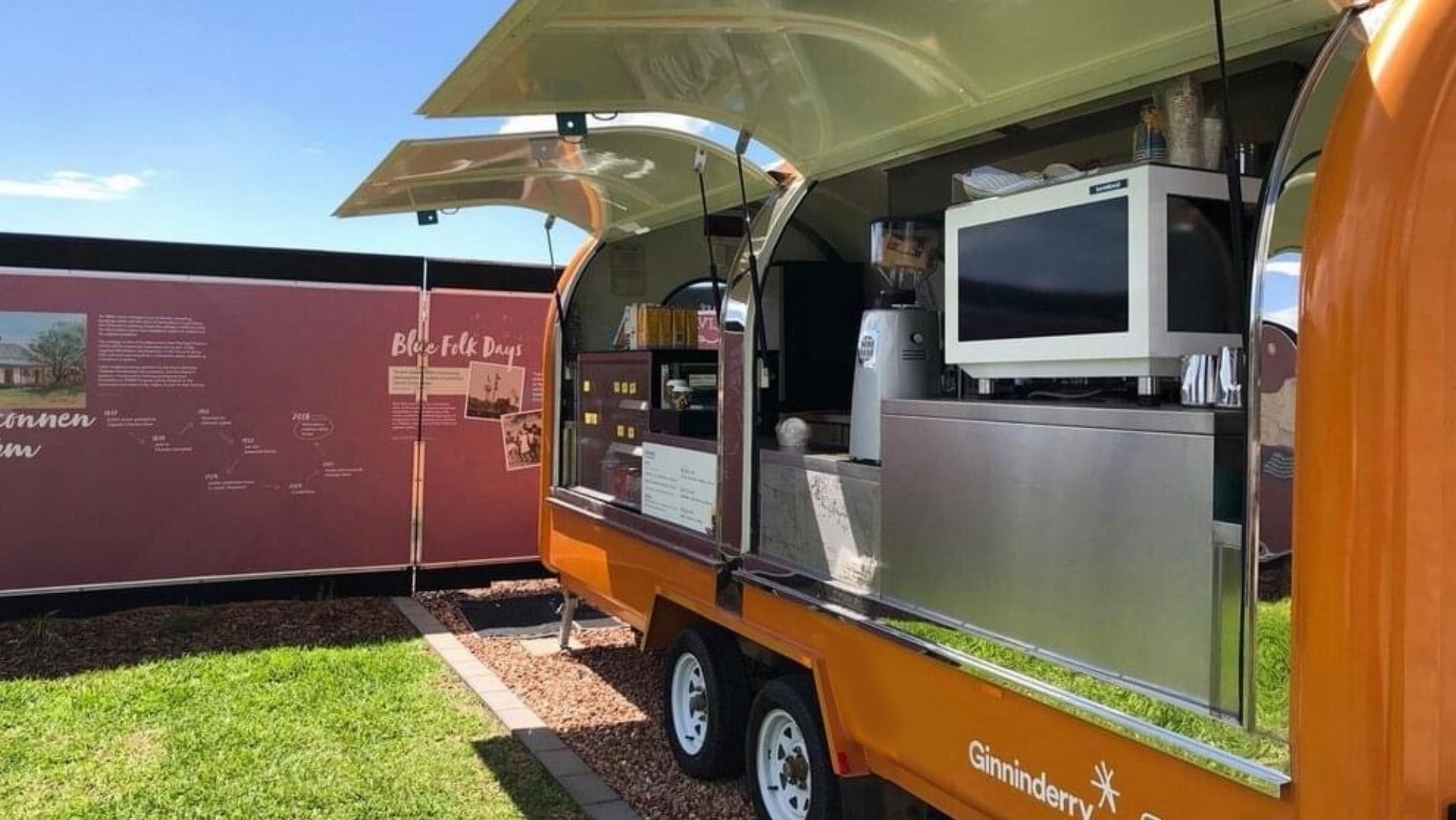 Social Bean is actually a social enterprise cafe, run by Canberra Region Community Services (CRCS), and the coffee van is their second outlet after their cafe at the Belconnen Community Centre. All funds raised from the venues are funneled back into the community through the CRCS.
"Social Bean itself is all about giving young people an opportunity to work in hospitality and gain some valuable training and experience," said Adam McEvoy from Social Bean.
"And as part of our commitment to Ginninderry, we will be taking on work experience people throughout the year which will form part of Ginninderry's SPARK employment and training program."
Social Bean has only been running the Ginninderry coffee van for six weeks, and Adam said the team is keen for feedback from customers on how to shape and grow their menu and operating hours in the future. In sticking with Ginninderry's commitment to the environment, Social Bean also has a strong focus on operating as environmentally consciously as possible.