Meet our instructor series: Robyn Thurecht, artKids
The Ginninderry events calendar caters for all ages, and this week we meet Robyn Thurecht, who started artKids at her kitchen table seven years ago when her six-year-old son asked her how to draw "real stuff".
Having studied Visual Arts, teaching was a natural extension for Robyn, whose artKids sessions soon spread from that table to the family's playroom and then to classes at Brindabella Christian College and Turner School.
Fast forward a few years, and Robyn began offering classes at Ginninderry's The Link.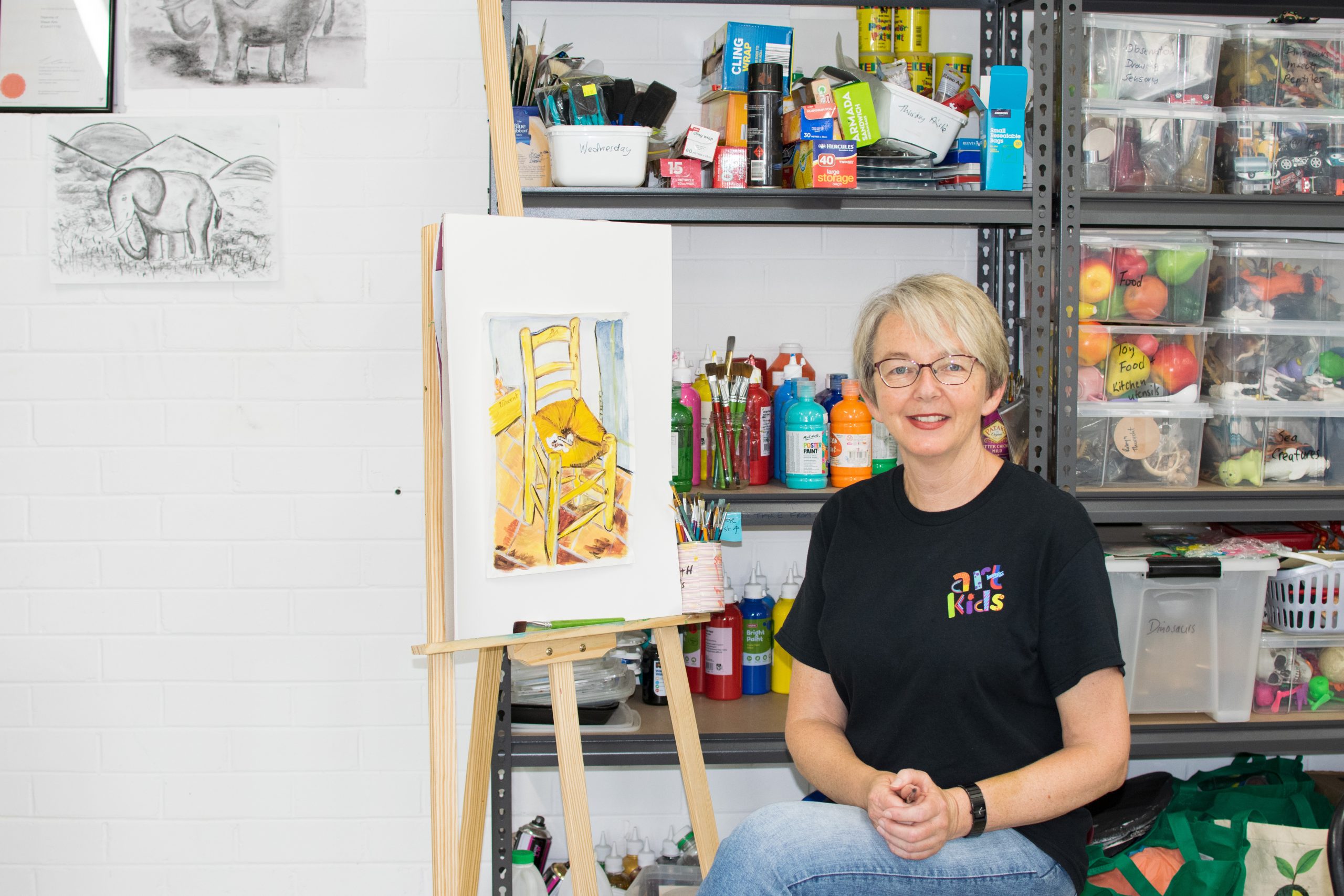 "We love the atmosphere and ethos of the area and could see it was a developing community," says Robyn. "artKids wanted to be part of that so that as it developed, we could start offering more classes and reaching more families who may not have easy access to these types of classes as the Inner North of Canberra does."
"We also started an Art Scholarship Fund after the first Covid outbreak to provide for families who were experiencing financial difficulties as we didn't want kids to miss out on art!"
For Robyn's upcoming artKids classes, she says the focus will be on "building creative confidence through teaching skills and techniques—and having fun! Our motto is 'There are no mistakes or flops in art – only flopportunities!'"
"Kids are encouraged to have a go with the techniques, but we're not wedded to the subject matter," she explains. "Some kids love cartooning, others prefer more realistic drawing skills, others prefer painting—the underlying skills are the same, and that's what we're encouraging."
Kids don't need any experience whatsoever in art—as Robyn says, "that's why you're here—to learn!"
To find out more about artKids along with upcoming programs, visit https://www.artkidscanberra.com/