Meet our instructor series: Marie-Cecile Henderson. Ginninderry With One Voice Choir
Always wanted to sing? This week we meet Marie-Cecile Henderson, director and vocal coach from Ginninderry With One Voice—the community choir that's making the (Brindabella) hills come alive!
With direction and vocal coaching by professional conductor Marie-Cecile Henderson, Ginninderry's own community choir is a great chance to discover joy through music, make new friends and find a new community.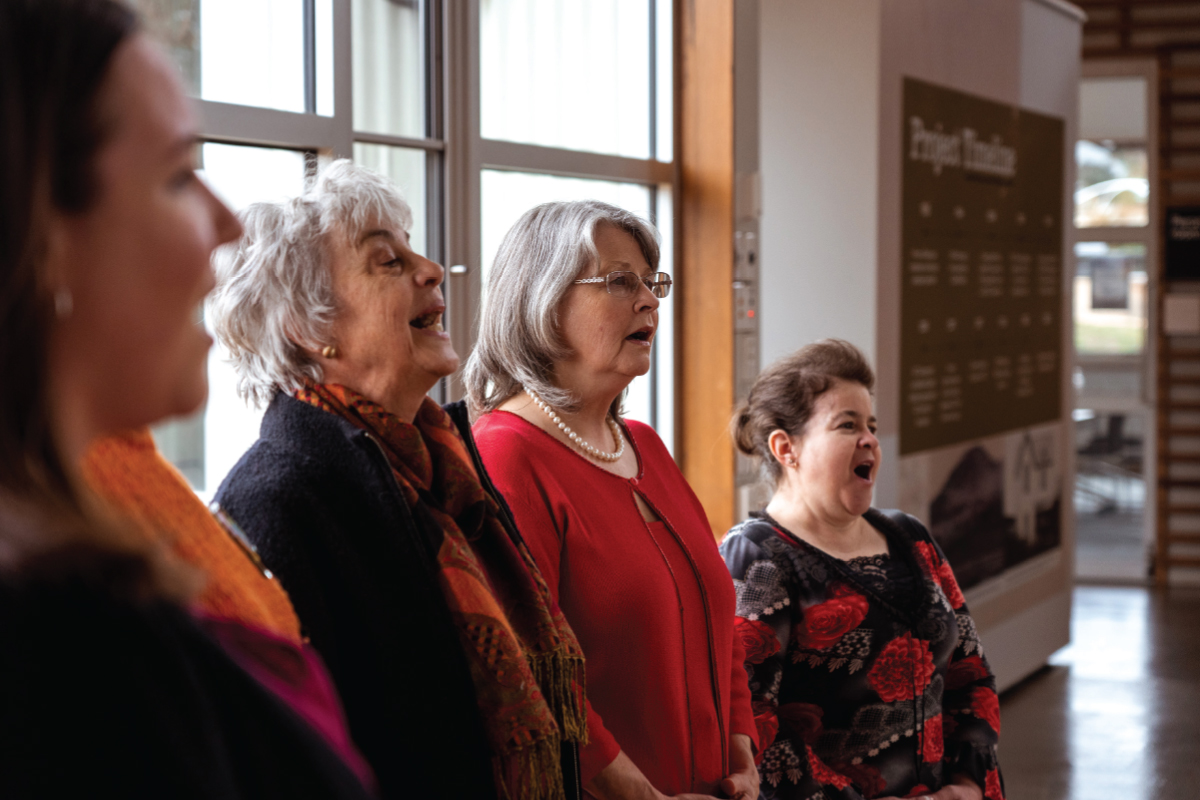 "The Ginninderry With One Voice Choir launched in 2020 and is part of Creativity Australia's With One Voice network of community choirs," explains Marie-Cecile
"There are 22 choirs located across Australia, bringing together people from all faiths, cultures, ages, abilities, backgrounds and socio-economic situations."
Luckily, Marie-Cecile says this is indeed a choir for beginners.
"Whether or not you can hold a tune is irrelevant. The choir is all about relaxing and having a good time, meeting others and creating a supportive community environment."
"With One Voice Ginninderry acknowledges that everyone enjoys different music, therefore arrangements, styles, genres and themes are widely varied. Arrangements are chosen based on suitability and the opportunity to showcase our singers, by the musical director."
With weekly rehearsals (including supper!) every Tuesday evening from 6.30–7.45 pm, Ginninderry With One Voice Choir is welcoming new participants, with opportunities to perform at community events across the year.
"In 2022 we are singing together our loved favourites and also honouring multiculturalism through singing in many languages and with traditional arrangements," explains Marie-Cecile.
"We are rehearsing together to prepare for community events and performances such as the markets, Christmas in July, Floriade and the Carols in December.
Tuesday evenings from 6.30–7.45 pm |  | Click here for more information