Meet Marcus Mills-Smith – Ginninderry's Head of Community, Marketing and Communications
This week we meet Marcus Mills-Smith, Ginninderry's Head of Community, Marketing and Communications.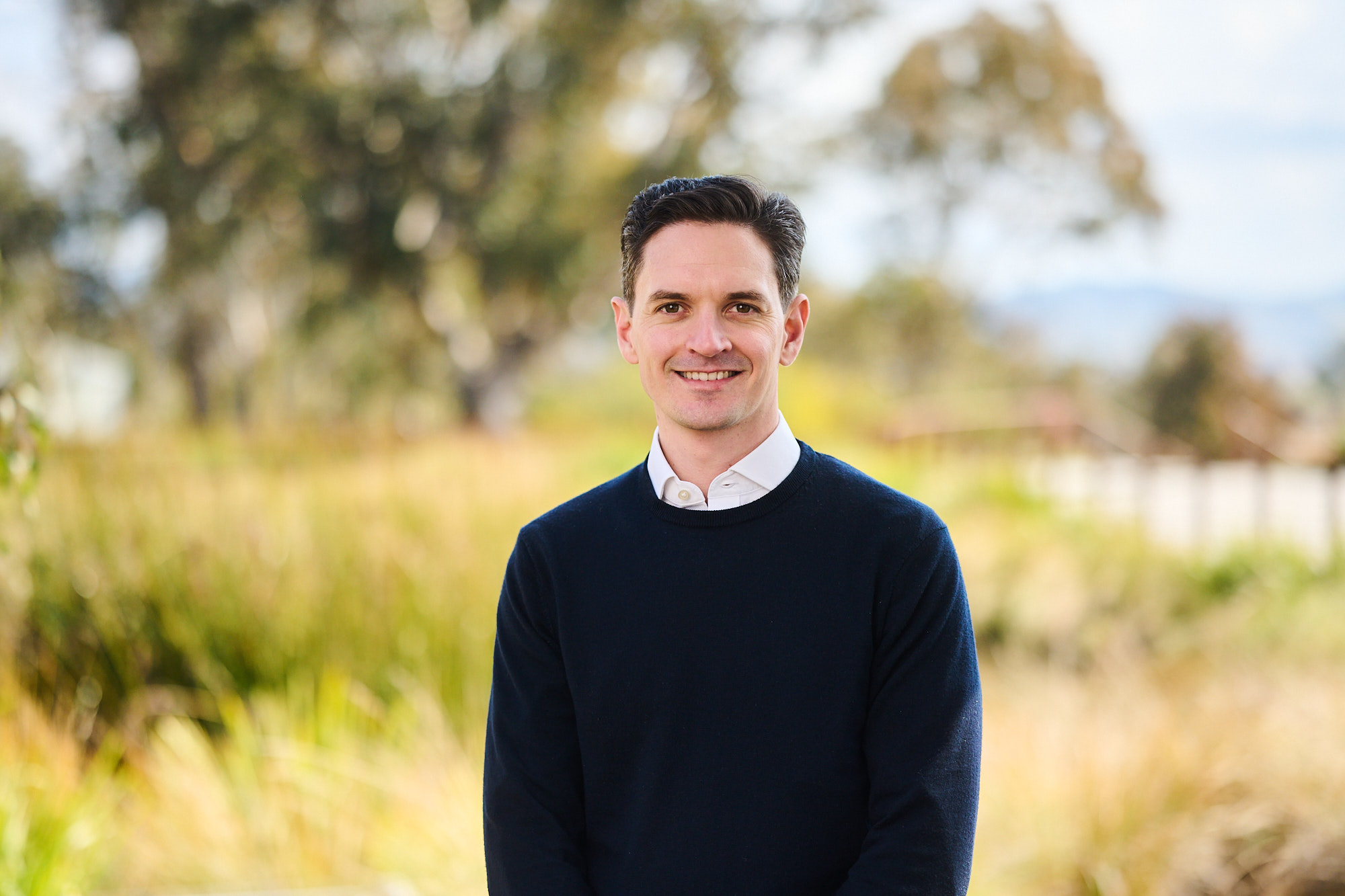 Marcus works with the team to ensure our approach to community-building aligns with community expectations and best practices while also ensuring what and how Ginninderry communicates aligns with our Project Vision of being a sustainable community of international significance in the capital region.
Tell us a bit about yourself?      
First and foremost, I am a proud husband, father, and friend. I'm Queensland born and bred, though did find a partner who has an adventurous spirit. So, since leaving Brisbane, we have lived in Sydney, London, Geneva, Sydney (again) and now call Canberra home.
I am also known to set a 5 am alarm; not to work out, but to watch Liverpool play. That habit is likely to have influenced my love of coffee.
I also value the importance of mental health and well-being, recently joining the Lifeline Canberra Board to contribute to the organisation's mission of helping support people in crisis and saving the lives of those experiencing thoughts of suicide.
What does your role bring to the Ginninderry project?   
Ultimately, I am the custodian for the Ginninderry brand and our efforts in building a safe, happy, and resilient community.
A Fun Fact?
I was once in the Australian Youth Choir. Then my voice broke, and all singing ability went out of the window.