Making a world of difference
You know you're doing something right when your work towards creating a sustainable community of international significance is attracting organisations from around the world, Australia and locally, wanting to learn more.
"It's a great feeling to be approached by groups around the world asking us to show them what we're doing," says Ginninderry's Sustainability Manager Jessica Stewart. "A lot of people are initially sceptical about what they can learn from a developer but are then blown away by how authentic and real we are about providing benefits that go back into the community."
Charged with everything from advocating homes with smarter energy solutions so people live more sustainably; to upholding Ginninderry's Green Star Communities rating, a large part of Jessica Stewart's role is to help educate, inform and inspire the community about what it means to live sustainably.
"And that doesn't just mean telling people about the importance of solar panels on roofs," explains Jessica. "It's about helping people really understand the multiple benefits of sustainability; whether it be environmentally, economically or socially."
From making videos featuring chefs demonstrating how to use induction cooktops, to lecturing at the University of Canberra on how to design sustainable homes, Ginninderry has hosted multiple events, workshops, tours and study groups over the last year and a half.
"One day we might host a group of Year 8 students learning about how to design sustainable suburbs, the next we'll be approached by academic students from Bangladesh, wanting to find out about the work that we do," says Jessica.
Jess says that it's also a two-way process with many activities and events being mutually beneficial.
"We've partnered with the Australian National University to provide students with real-life projects on sustainability," says Jessica. "So they've helped us with studies on things like how we can make Ginninderry pesticide and herbicide free. And recently we had a delegation from Singapore National Park visit us and we learned as much from them about how they maintain and govern their open spaces, as they did from us."
"The education component of my job is one of the most fulfilling," says Jessica. "And we're finding that the more we talk to people about Ginninderry, the more the community wants to know."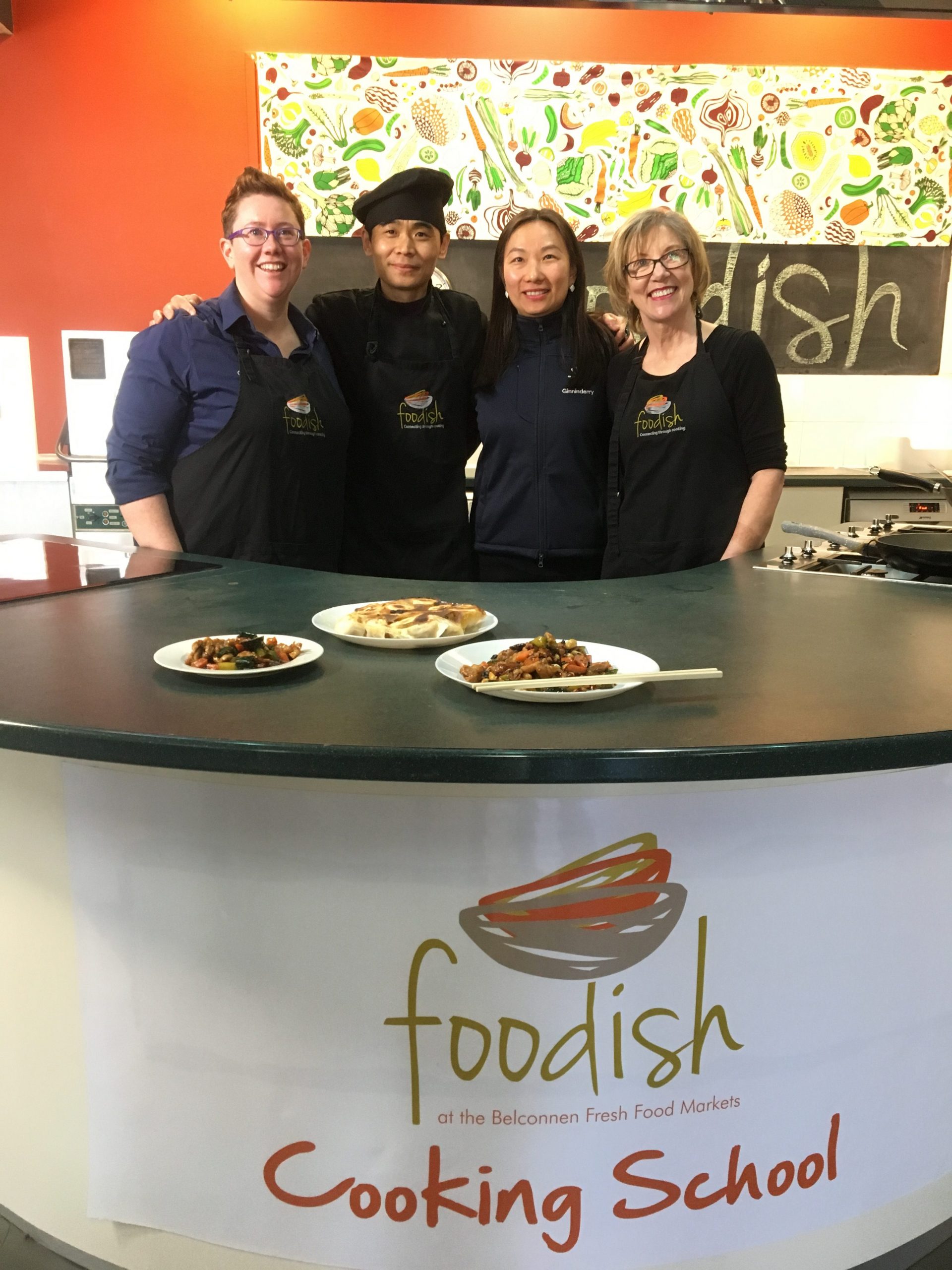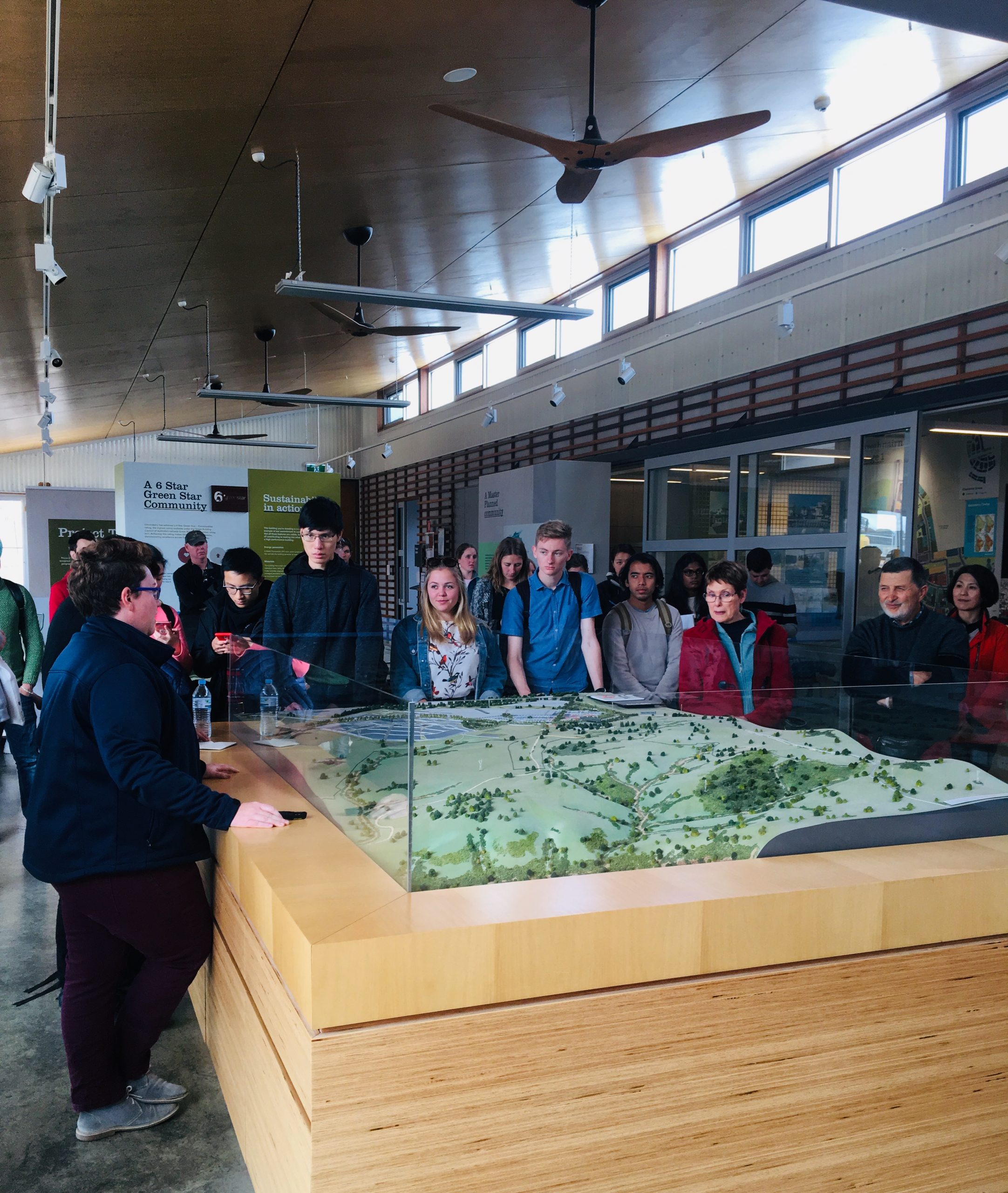 Jess (far left) on shoot at Foodish Cooking School for Ginninderry's first induction cooking video demo.
Field trip by Australian National University students in the Fenner School of Environment and Society's Sustainable Urban Systems course.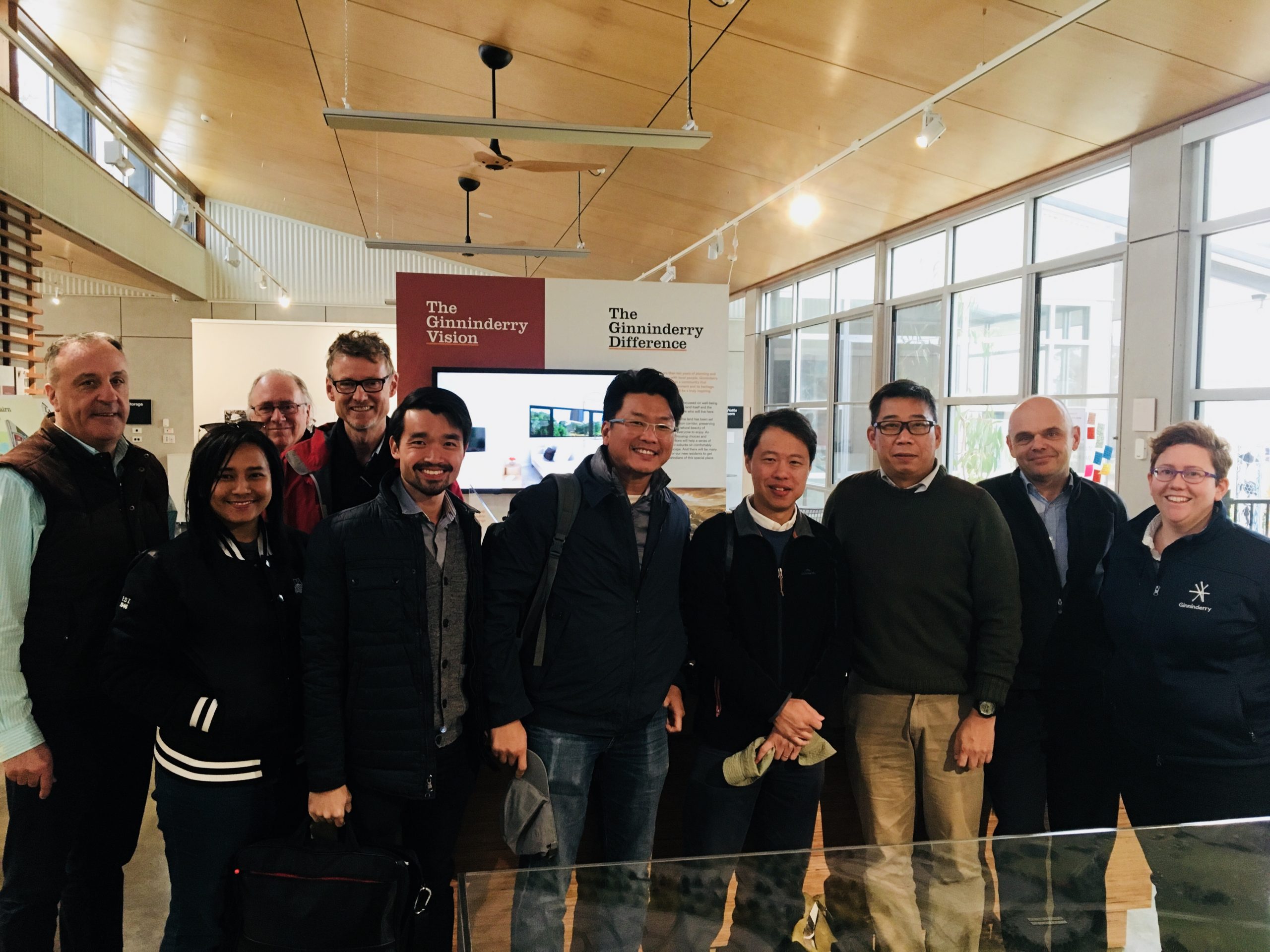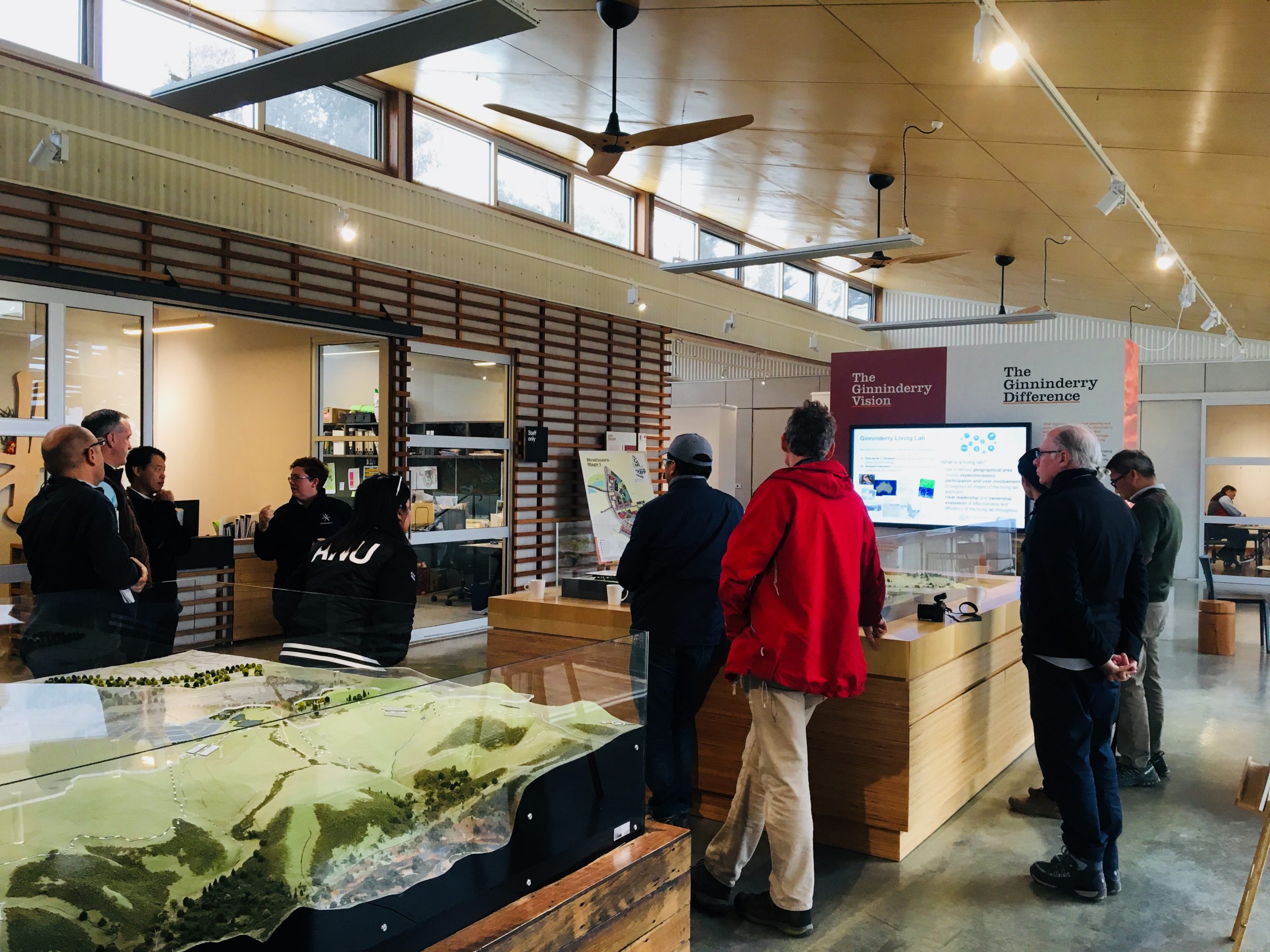 Jess on-site at The Link with David Maxwell, Managing Director Riverview Developments (far left) and members of the Singapore National Parks Board and Australian National University.