Land aplenty for Canberra newbies and Ginninderry future residents
According to 32-year old civil engineer, Amila Perera, his wife, 32-year old Chamila, and their five-year old son Imeth, buying-into Ginninderry's unique community is a once in a lifetime opportunity; which thanks to a lucky draw, is one they'll be enjoying the reality of, for years to come.
The family of three sat down with the Ginninderry project team recently to share their story on how just nine months ago they were living in the Sri Lankan capital city of Colombo, before uprooting to Australia and the Capital in pursuit of a temperate climate, sustainable living practices and scenic landscapes.
***
"As a small family with a young five-year old it was important to us to find somewhere to live and raise our family within the best possible environment – one that presented opportunities from a work perspective, but also had a good education system and supported a healthy lifestyle. We've not lived in the Capital for very long, but can safely say our decision to move to Canberra has fulfilled our dream of a good life in a peaceful environment.
We first heard about the Ginninderry development a few months before the first land release in the new suburb of Strathnairn. Our decision to register for the sales release was actually not something we'd originally intended to do. Instead, I'd really wanted to buy a townhouse from a completed project because I thought the quicker we moved in, the better off we'd be. To my wife's credit, she suggested we hold off – luckily, we did!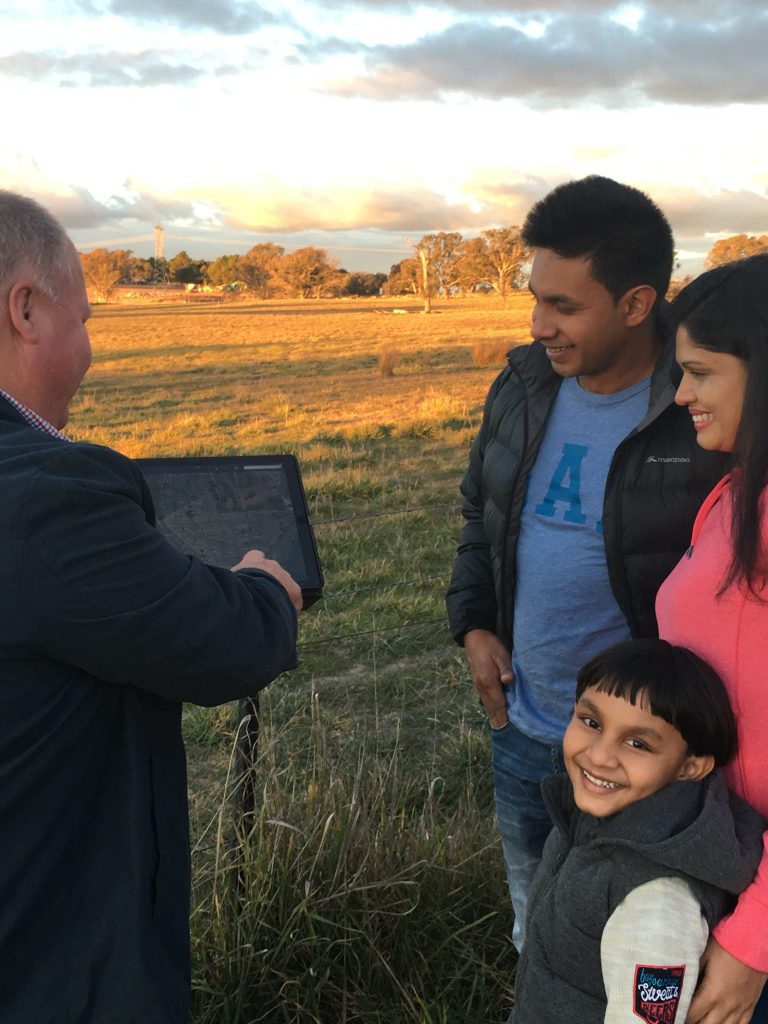 After we registered for the draw I started to do some research into why we should consider Ginninderry, quickly realising it was quite a unique project and unlike any other development in Canberra. I've been in the construction industry for several years, and as such, have the technical acumen to differentiate one sustainable development from another.
This leads me to say I'm 100% happy with the lengths the project team have gone to, to ensure sustainability is at the core of everything they do. It's simply remarkable. I certainly have no doubt that no other development in Canberra – even Australia – could meet the elevated standards established by Ginninderry.
Sustainable building solutions such as compulsory solar panels, heat pumps, environmental considerations and lifestyle amenities such as the river corridor, walkways, BBQ areas, park spaces and cycle paths played a pivotal role in helping us decide this was the development for our family. What cemented all of this was how affordable it was – particularly for the block size and proximity to local amenities such as school and shops.
The size of the block will enable us to build a decent sized 4-bedroom, single storey house with large outdoor area. This was definitely an important consideration for us, particularly with an energetic five-year old running around!
Thanks to the availability of website resources such as buyers' toolkits and detailed checklists, we've been able to achieve a comprehensive understanding of what's involved in the buying process, while anticipating next steps. Reassuring, informative and simply outstanding."