In the frame: Strathnairn Charity House takes shape.
A collaborative effort involving Bluescope Steel and local company Steel Trusses Tech is seeing the Strathnairn Charity House take shape with 455m2 of roof trusses and 316m2 of frames installed on site over recent days.
The scale of the high-end split-level home is now apparent with the steel frames and roof trusses giving passers-by an indication of what to expect when the house is finished next year.
Bluescope Steel Account Manager Tony Apps said there were a number of benefits when using frames made from TRUECORE® steel.
"The product used in this home won't shrink, twist or warp over time,"
"Prefabricated and dimensionally accurate, frames made with the inner strength of TRUECORE® steel are straight and true resulting in strong, clean lines and a beautiful finish,"
"The frames are 100% termite proof and come with a 50-year warranty* from BlueScope Steel, so the eventual owners of this amazing home should be reassured."
Local company Steel Trusses Tech donated fabrication of the frames and trusses for the house including design, detailing and engineering using their world-leading automation software and advanced machines.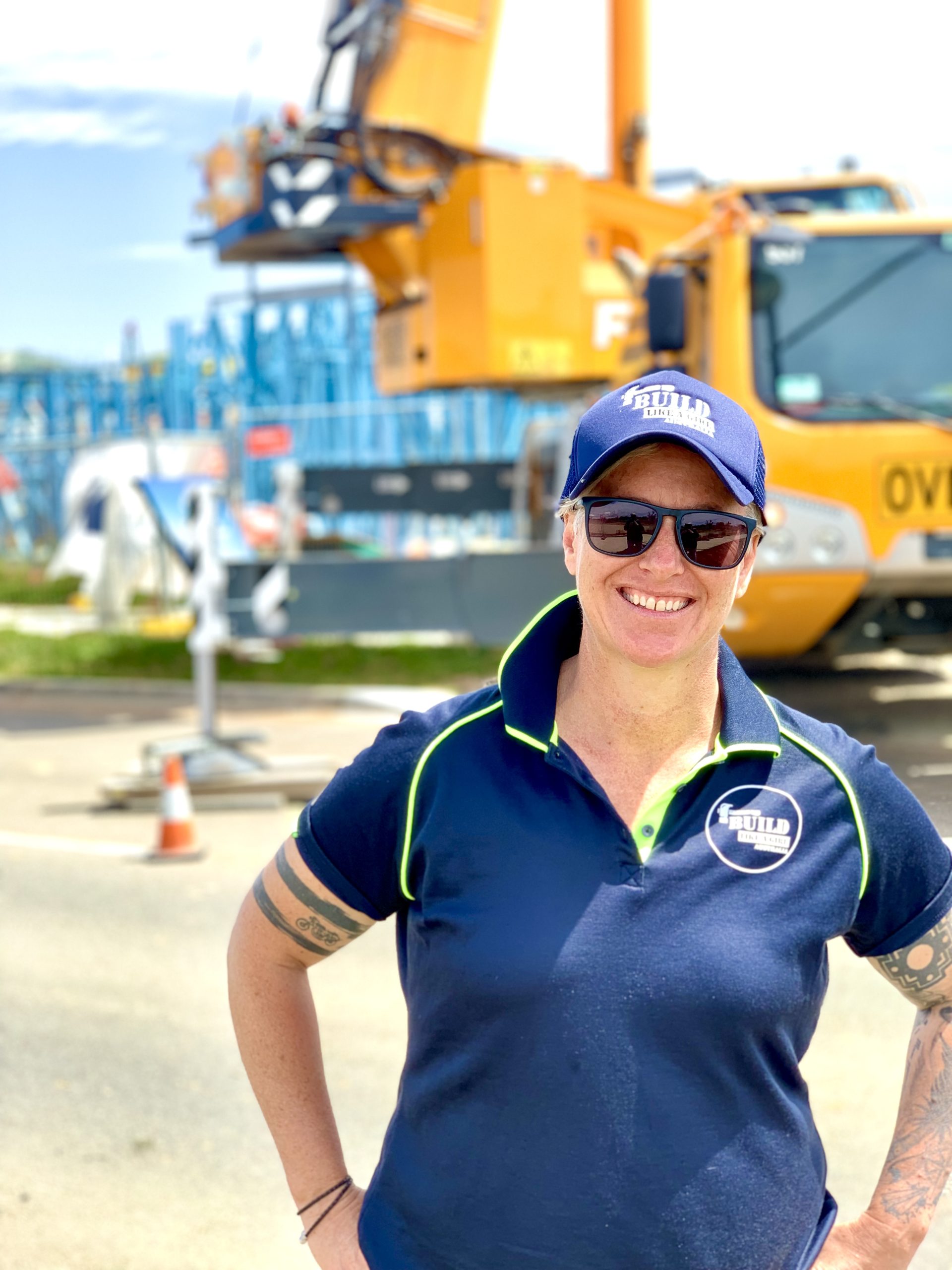 Kane Constructions General Manager Jo Farrell said she continues to be humbled by industry contributions.
"This is a large-scale residential construction project that requires high quality finishes and construction practices to achieve the exceptional architecturally designed outcome"
"Both Bluescope Steel and Steel Trusses Tech didn't hesitate to come on board and I'm very thankful for their contribution."
Jo says that steel frames were chosen because of their superior engineering.
"Steel frames are dimensionally accurate, straight and true while also being more efficient,"
"They arrive on site pre-fabricated, improving efficiency and reducing on-site wastage and with increased timber costs and supply chain issues, steel became the best option for a wide range of reasons."
The Strathnairn Charity House is being built with a 7 star energy efficient rating so the switch to steel required some additional consideration given the conductivity of steel compared to timber.
The team from Light House Architecture and Science were consulted and provided advice around the installation of a 'thermal break' to maintain the EER.
Jo says it's a good reminder for homebuilders with some simple steps maximising efficiency while offering additional benefits.
"We're installing HardieBreak thermal strips which offer excellent support to external cladding, reducing the ghosting effect in cool climates and improving the acoustic performance significantly compared to using no thermal break."
The Strathnairn Charity House is on track for completion in early 2022.
---
* Warranty currently offered for residential applications only and is subject to application and eligibility criteria. Commercial warranties may be available on application. For full terms and conditions and to determine the eligibility of your building for a warranty visit warranties.bluescopesteel.com.au or call BlueScope on 1800 800 789. Warranties provided by BlueScope do not affect consumer rights under the Australian Consumer Law.