Ginninderry gains recognition at ACT Heritage Awards.
The Ginninderry Local History Study has been recognised for its significant contribution to ACT Heritage by the National Trust of Australia – ACT at the 2020 Heritage Awards.
The unique project, which commenced in 2017, seeks to build a rich understanding of the nature, culture, people and places that have shaped the history of the Ginninderry site.
The Local History Study is led by Dr Mary Hutchison who believes the memories and history of the site are important for the project and for future residents and visitors.
"I've met with many former residents of the area, unearthing some of the fascinating stories which weave into those of the surrounding region," she said.
"It's been a privilege and incredibly fascinating to uncover the knowledge, experience and observations of people who have lived here, studied the area, walked or ridden through it or cared for it in the many ways you can care for a landscape,"
"These memories and stories will deepen the sense of place at Ginninderry – helping residents to understand and appreciate the rich heritage of the area and what it has meant, and continues to mean, to people."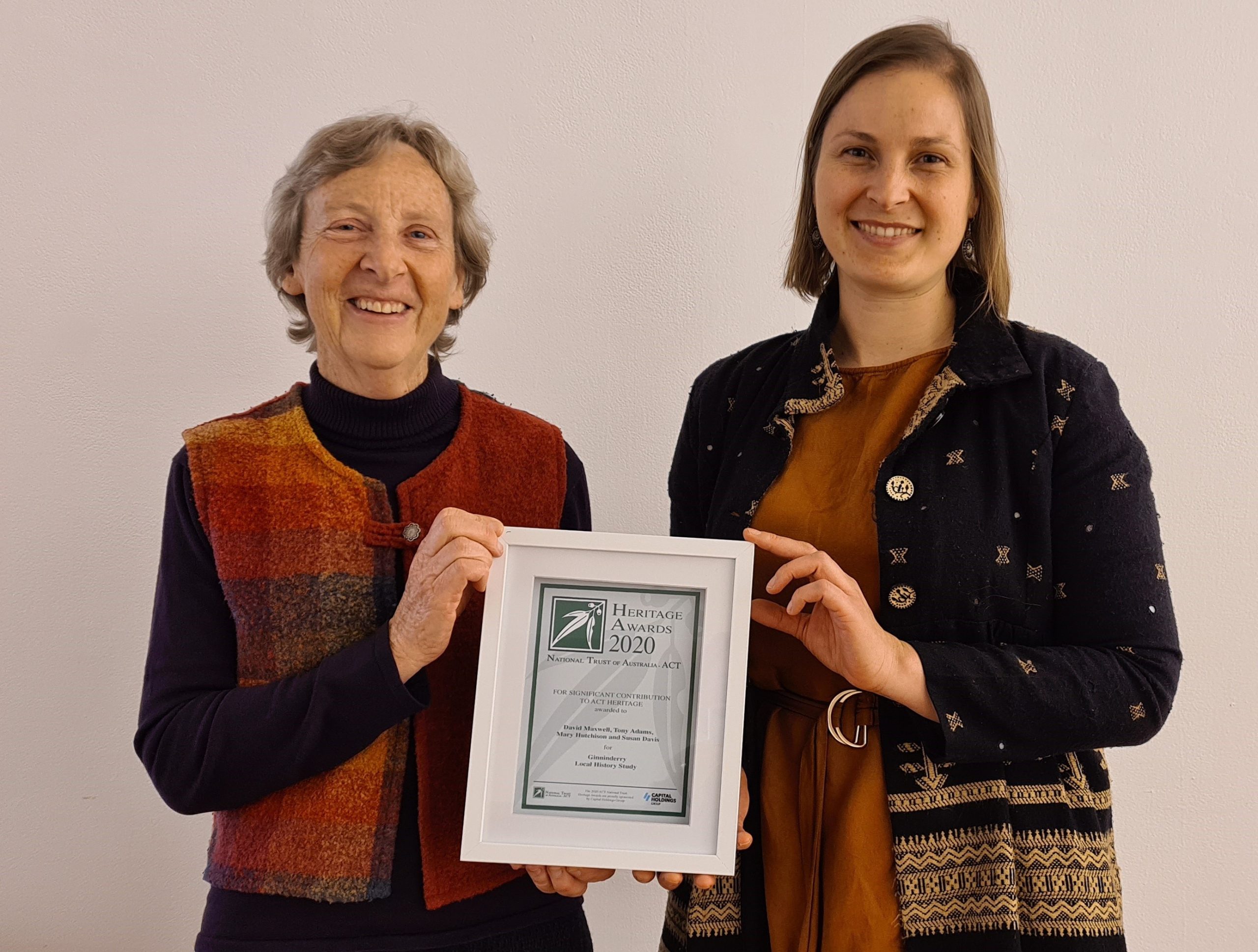 The study has significance for Ginninderry's Managing Director, David Maxwell, who himself has a special connection to the land on which Ginninderry sits.
"Our family has farmed parts of this land for many years so I have a deep appreciation for the people and stories that have shaped its history," he said.
"Understanding that history, respecting it and ultimately reflecting it in our community planning ensures that we can appropriately connect the future with the past,"
"I'm pleased that the National Trust have recognised the efforts of our cultural planning team through the Heritage Awards."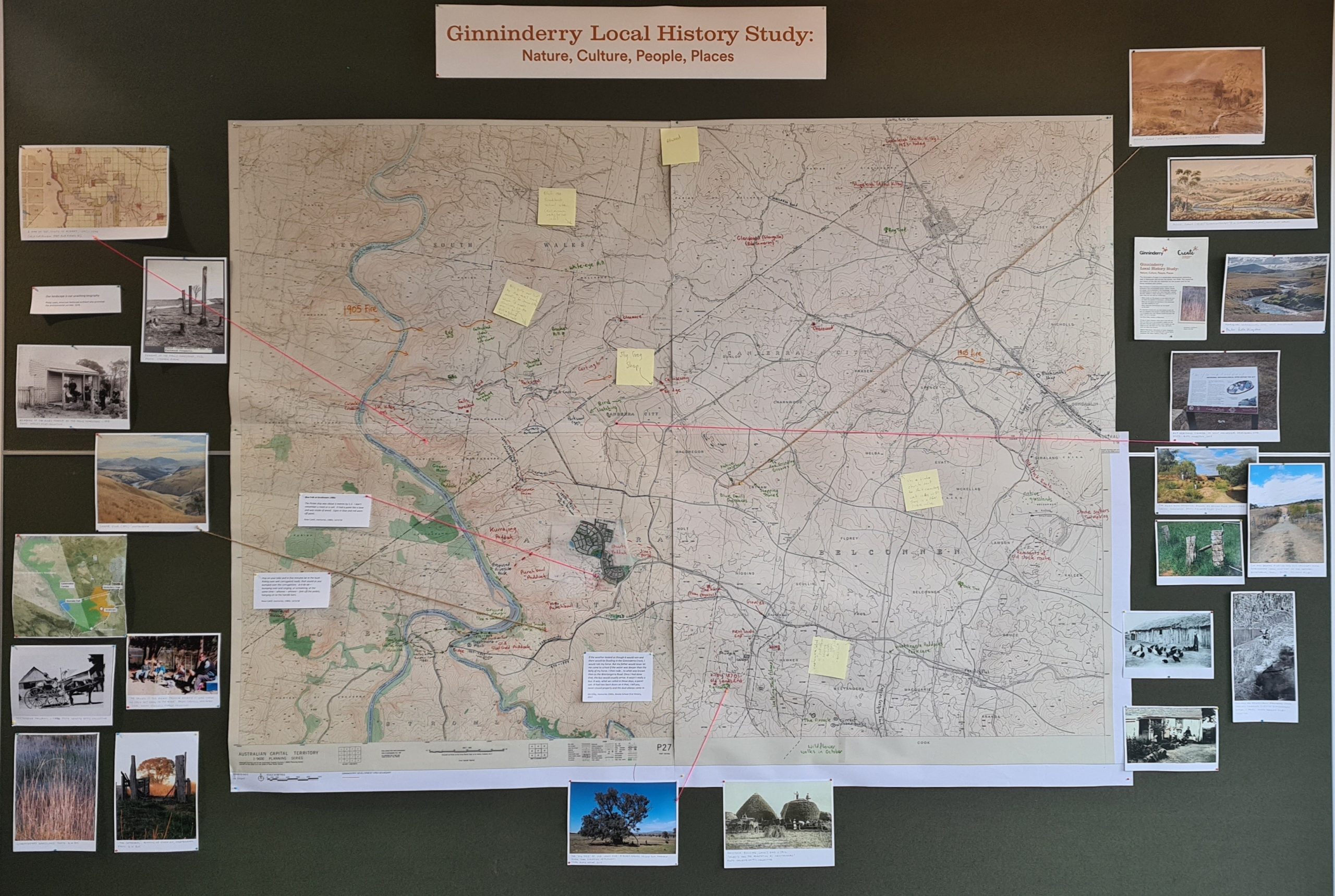 The Local History Study demonstrates that heritage can play an important role in sustainable urban development. It contributes to Ginninderry's future liveability through socially sustainable processes and outcomes designed to build community and 'create a sense of culture, heritage, place and identity' – the Green Building Council of Australia's social sustainability criteria.
Interpretation processes used as part of the study bring the past into the everyday present and highlight diverse experiences of place as well as the relationship between people and their environment.  They include inclusive and respectful management of research material, collaborative community participation and interaction across environmental, Indigenous and non-Indigenous heritage practices.
Many of the memories uncovered by the Local History Study have made their way onto a map which still features in The Link, Ginninderry's sales office. The stories have been interpreted through a mosaic art piece, used to inform street names through the suburb and form the content of a set of postcards designed to evoke a sense of the past and engage new residents in the ongoing story of Ginninderry.
If you would like to learn more about the study, or contribute your own recollections of the area, contact Tulitha King at tulitha@ginninderry.com