A family affair on Fairbrother Street!
It was fantastic to welcome Tony and Ros Fairbrother to Gininderry this week and take them out on site to the future Fairbrother Street in Strathnairn. The street has been named after Tony's brother Dr Jeffory Graham Fairbrother AM (1934–2015)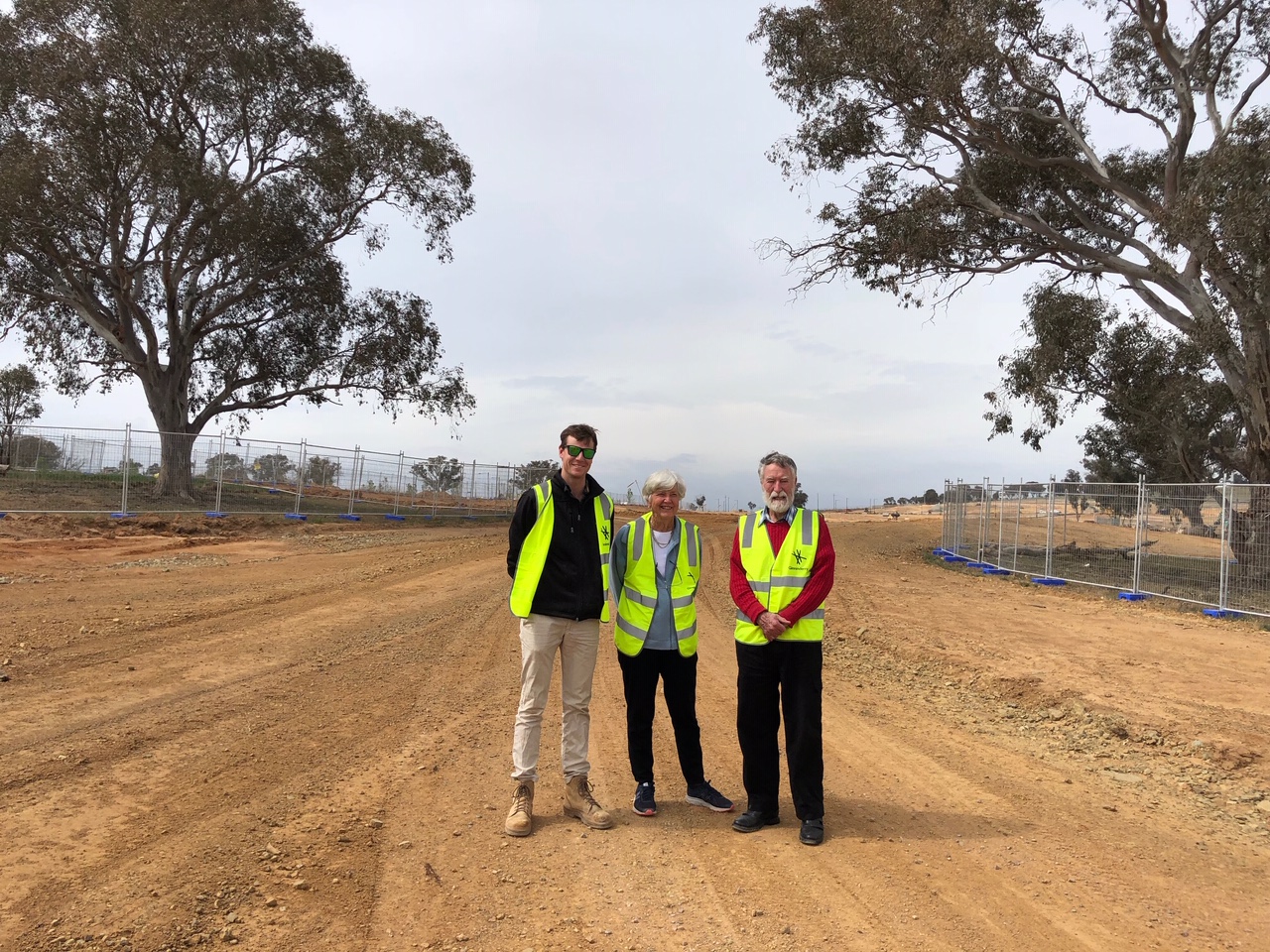 Pictured: From left: Steve Osarek, Huon Contractors with Tony and Ros Fairbrother
Jeff Fairbrother made a significant contribution to the poultry industry through research and advisory roles, and the development of regulatory policies on animal health and welfare, food safety standards, quarantine and biosecurity. He graduated from the Royal Military College, Duntroon in 1954 and studied to attain a Bachelor of Science with first-class honours in Food Technology from the University of New South Wales.
In 1958, he was appointed to the Army Food Research Laboratories in Tasmania, developing food ration packs. In 1964, Fairbrother was awarded a scholarship to study in the USA and gained his PhD in Food Science and Technology. In the late 1960s he held senior roles in the Commonwealth public service including Secretary of the Food Standards Committee, National Health and Medical Research Council and Director of Food, Department of Trade and Industry. He was Executive Director of the Australian Poultry Industries Association and the Australian Chicken Meat Federation from 1969–2010 and founding Chair of the Australian Poultry Cooperative Research Centre, based at the University of New England, from 2003–10. Dr Jeffory Graham Fairbrother was appointed a Member of the Order of Australia in 2008.
We look forward to welcoming Dr Fairbrother's wife Judy to Ginninderry in the future.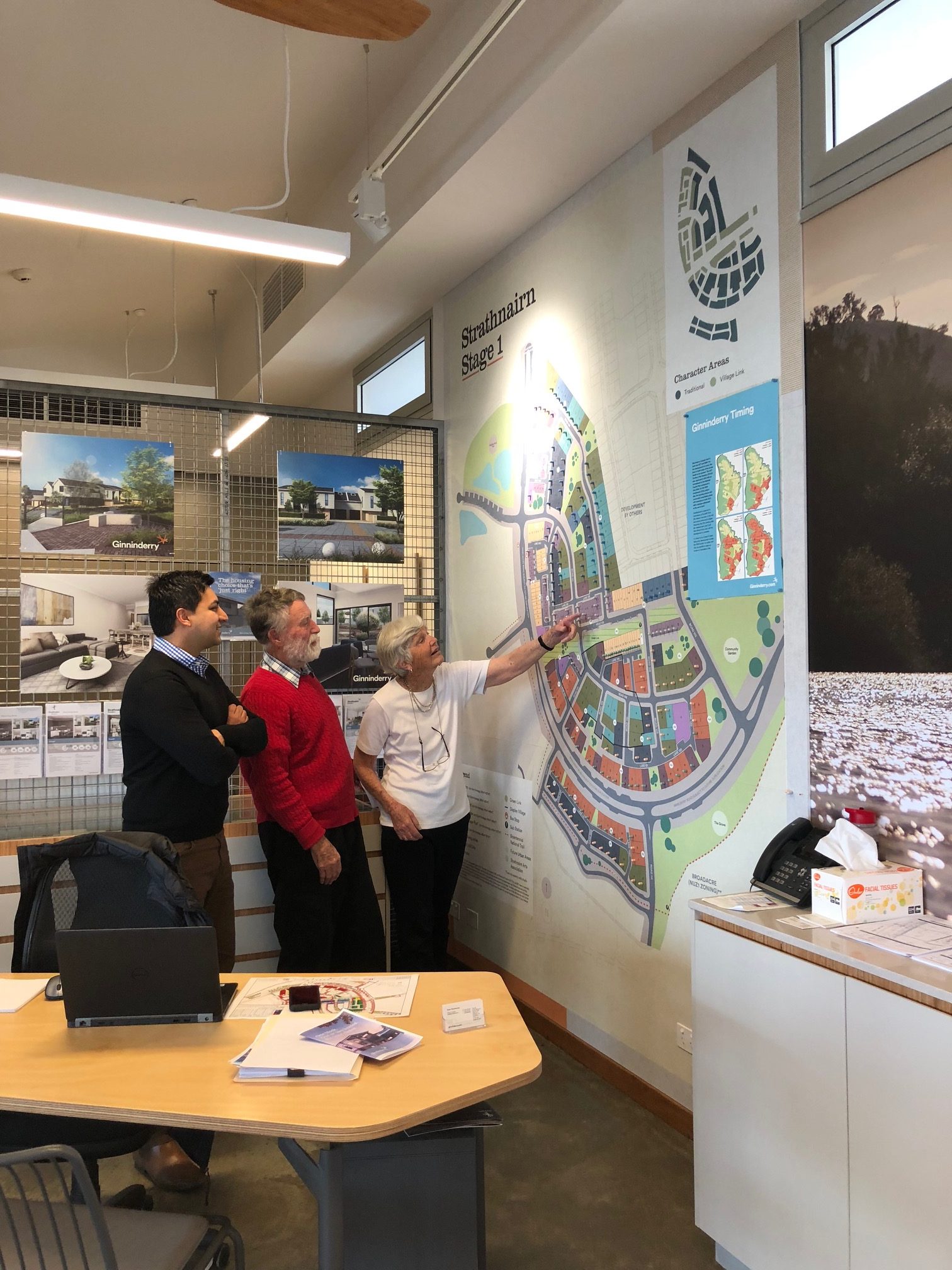 Pictured: From left: Imran Khan, Ginninderry Development Manager with Tony and Ros Fairbrother at The Link.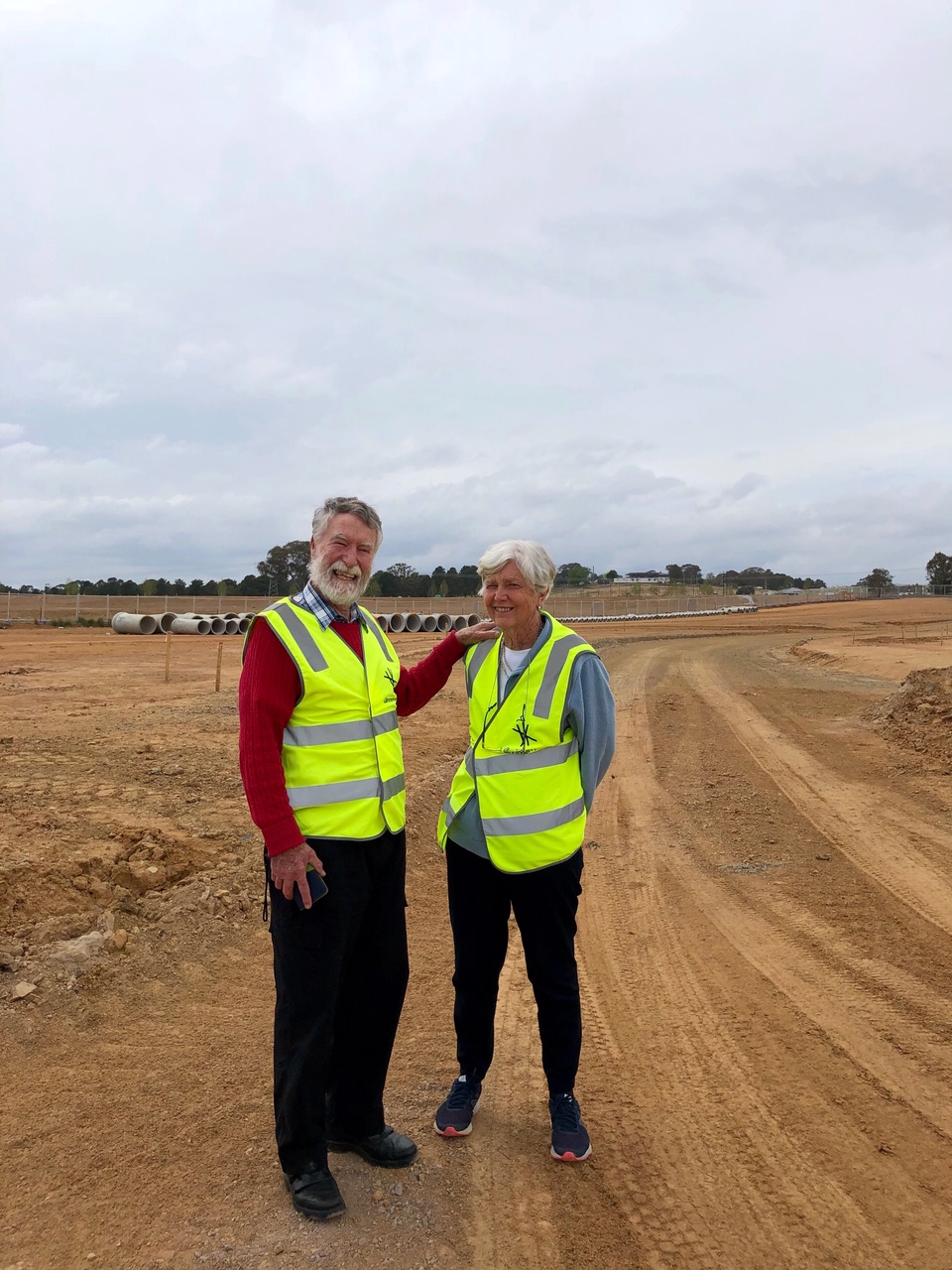 Pictured: Tony and Ros Fairbrother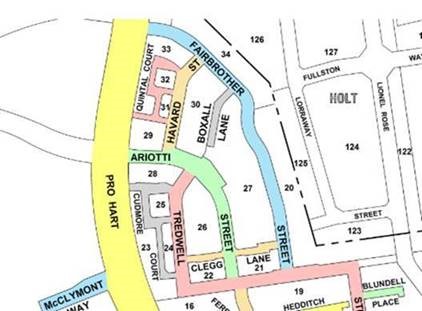 Fairbrother Street on the Strathnairn Stage 1 street map