Eco Décor: How to furnish your home sustainably
Whether you have moved into a new place and are starting with a blank slate or are just looking to make some updates, furnishing your home doesn't have to come at the cost of the environment. Regardless of your style or budget, here are some ideas to help you transform your home, whilst caring for our planet.
SAY NO TO FAST FURNITURE
Just like fast fashion, mass produced 'fast furniture' is usually made out of low quality materials, like MDF board, which is not designed to last. Instead, invest in high-quality furniture made from quality, natural and sustainable materials.
THINK LONG-TERM
When hunting for decorative products, try to steer away from trends, and instead look for pieces that are timeless and suit your personal style. The aim is to shop more mindfully and far less often so you end up with minimal waste at the end of the piece's lifecycle. If you hold out and invest in something you really love, you're more likely to look after it, and less likely to tire of it and throw it away.
RE-USE WHAT YOU'VE GOT
Before shopping for something new, try looking at what you already have with fresh eyes and think about how you might be able to reuse it. That table or set of shelves you no longer like could be restored or upcycled and given a whole new life with a bit of DIY. If you do have things you no longer want, try and dispose of them mindfully by donating them to someone you know or someone in need, or recycling them – whatever you can to divert it from landfill.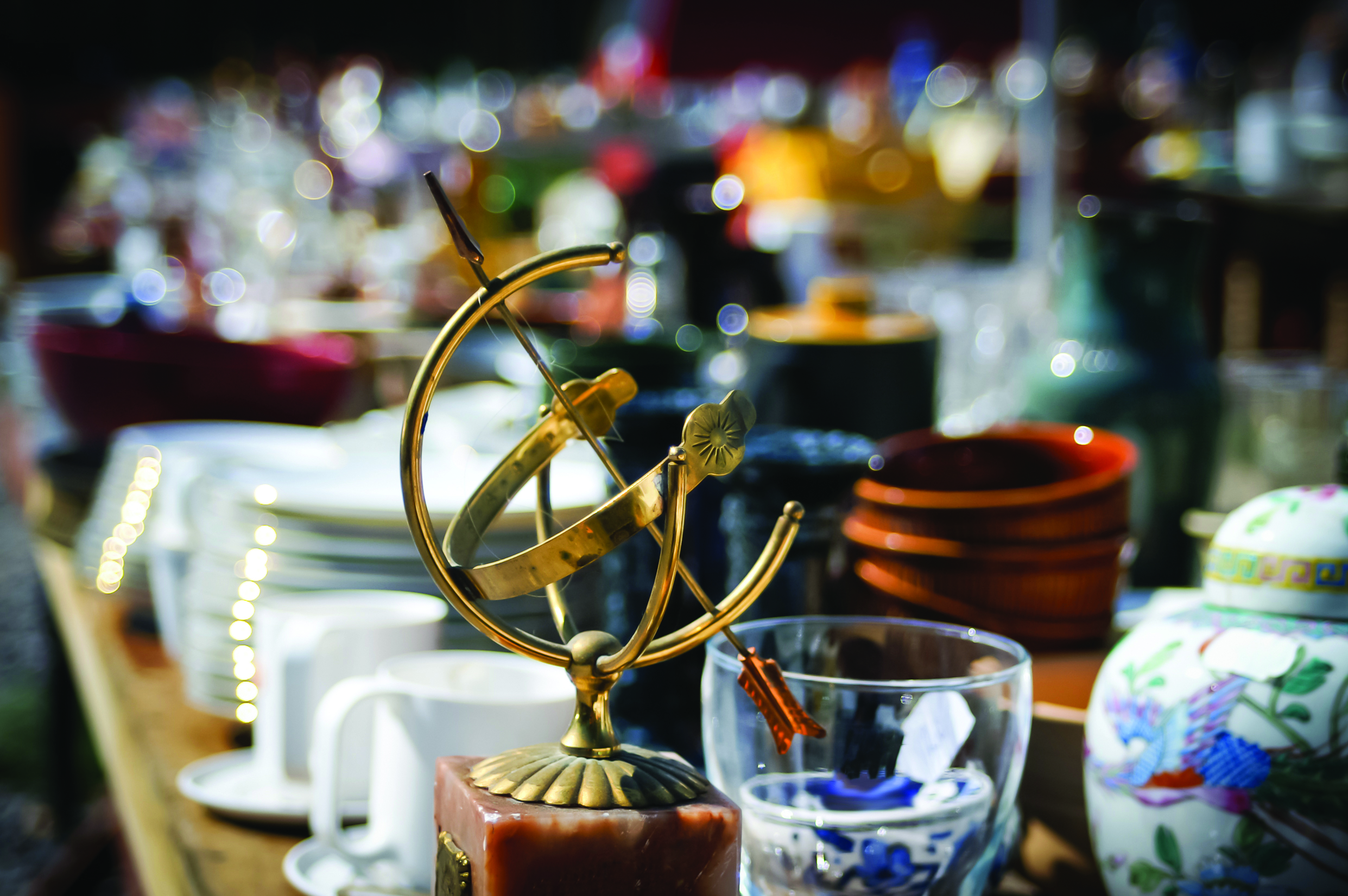 UPCYCLE
Instead of buying something new, why not give new life to something old? By upcycling, you're not only keeping items out of landfill, but you can create beautiful, one-off pieces for your home. Start with looking at what you already have and think about how you might be able to give it a DIY makeover. Or search for quality, low cost or no-cost pieces at online marketplaces, local markets, op shops, and local re-use centres. Adding a coat or two of paint to old furniture can create a stunning makeover – just be sure to choose non-toxic paints with low or no-Volatile Organic Compounds (VOCs).
SHOP SMART
If you want to buy new pieces, try and use local makers, as the less distance a product has to travel, the less its environmental footprint. And insist on organically-produced materials, finishes and furniture to avoid bringing chemicals into your home. Good terms to keep an eye out for are ecofriendly, fair-trade, sustainably sourced materials, biodegradable, eco-friendly, or organic, but it's always good to do a little digging—some brands may talk the talk but don't always walk the walk.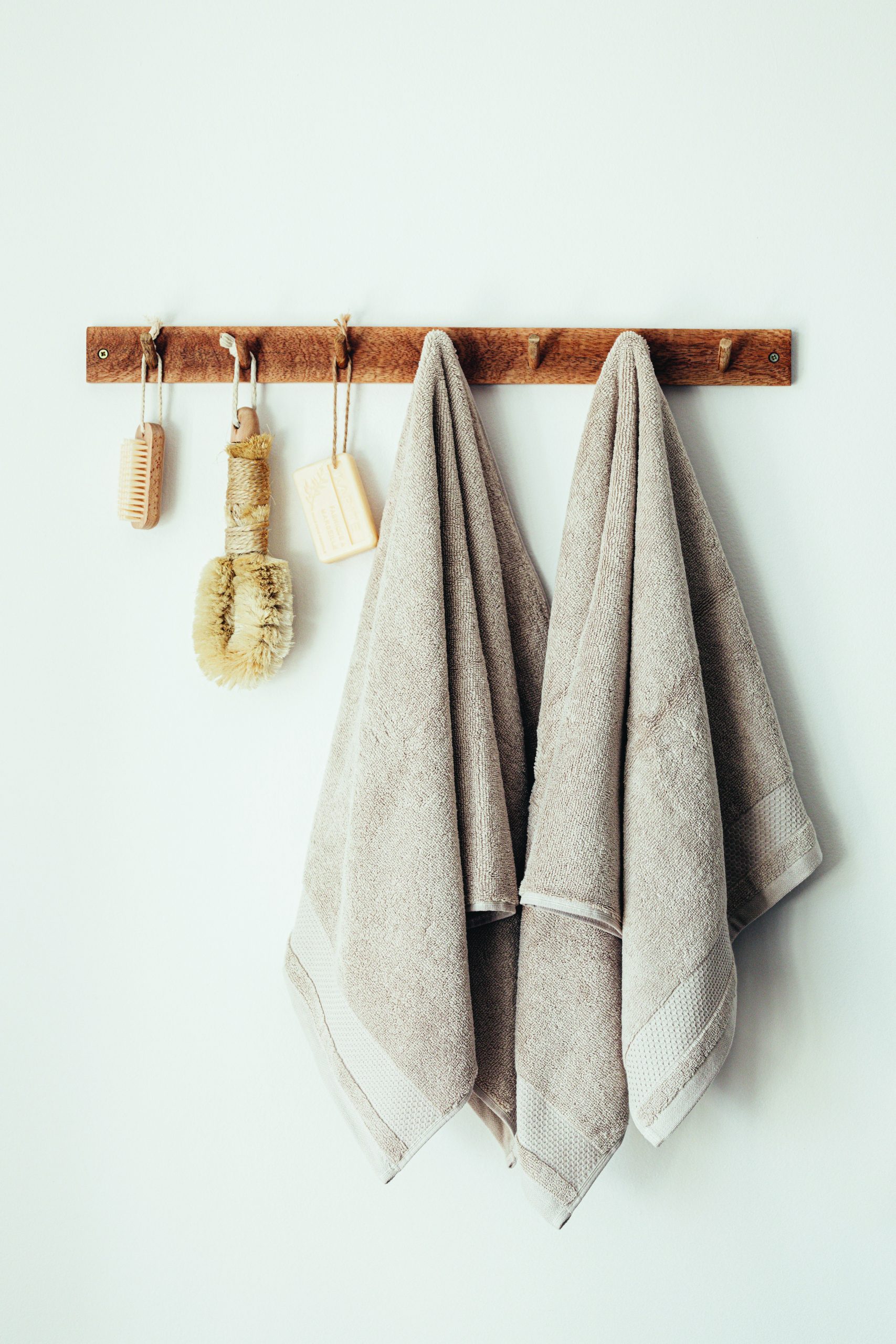 GET THE MATERIALS RIGHT
Remember, not all materials are created equal. For furniture and other decorative pieces, go for natural materials like wood or bamboo instead of plastics, and these days there are plenty of vegan, animal-friendly alternatives to leather. When choosing towels or linens, opt for products made from natural fibres, like bamboo or hemp, and preferably go for organic as well. Even if they cost a bit more, they're likely to last far longer than synthetic products, saving you money in the long run.
ADD SOME GREENERY
To really make your space pop, indoor plants are also a great addition. They not only look great and are proven to have a positive effect on mental health, they can also help reduce pollution and enhance your air quality.
AND WATCH THOSE CANDLES
A beautiful candle is a great way to bring a welcoming scent and warm ambiance to your space, but keep an eye on their ingredients. Stick to high quality soy candles that are non-toxic and eco-friendly, so you don't end up emitting harmful toxins into the air.