Artist Profile: Michele England
Michele England works across a number of artistic mediums but principally in painting and textiles. Since the launch of the GX Art Trail in October 2019 she has continued her practice and in February of 2020 she began a Master of Philosophy degree at the ANU School of Art and Design, and has since been absorbed in reading and painting in her studio.
The latter part of 2019 saw the artist involved in a number of events including an "Endangered Species Day" in which she exhibited artworks and produced hands-on activities for children and adults. Michele participated in the Bundian Way Arts Exchange project organised by the ANU School of Art and Design. This project involved a number of local and region artists and culminated in exhibitions at the School of Art and Design Photo Space and the Delegate Art Gallery.
Michele was a finalist in the recently announced Goulburn Art Award. The online exhibition of the finalists is currently on the Goulburn Regional Art Gallery website and her work Remnant is illustrated in this profile.
As with all our GX Art Trail artists the impact of the COVID 19 pandemic has been significant. A group exhibition (Ephemera) scheduled for April 2020 at M16 Artspace in Canberra has been postponed to a later date.
Michele's lively and colourful paintings can be viewed online in the GX Arts Trail catalogue or by contacting the display village builders for private tours of their homes.
For  more information about how to purchase one of these artworks, please email susan@ginninderry.com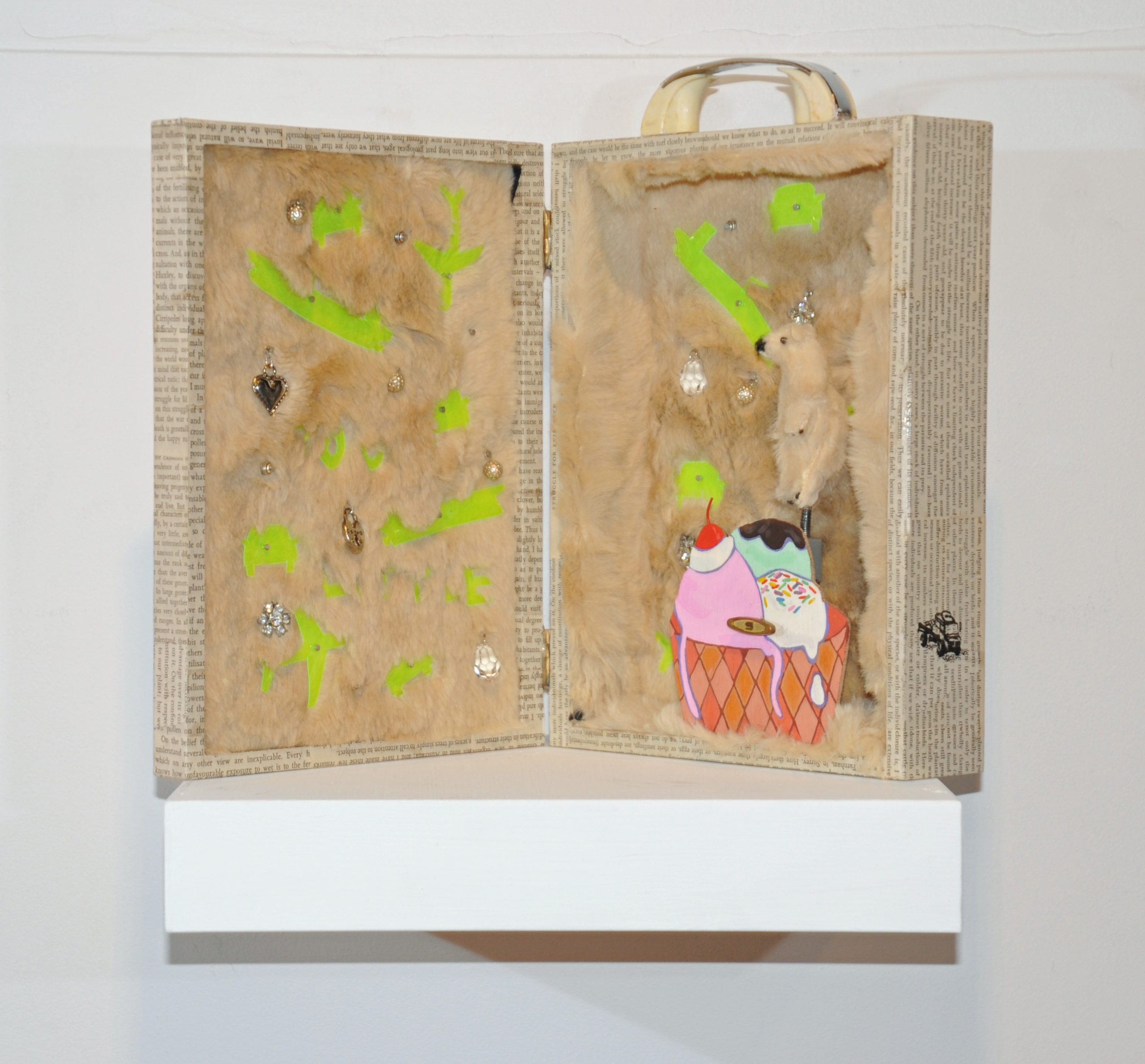 Great bear nowhere to hide
(2017, 29 x 20 x 12cm repurposed wooden box, printed book, ink, plastic handle, fur, gouache, wind up music, jewellary, plastic bottle)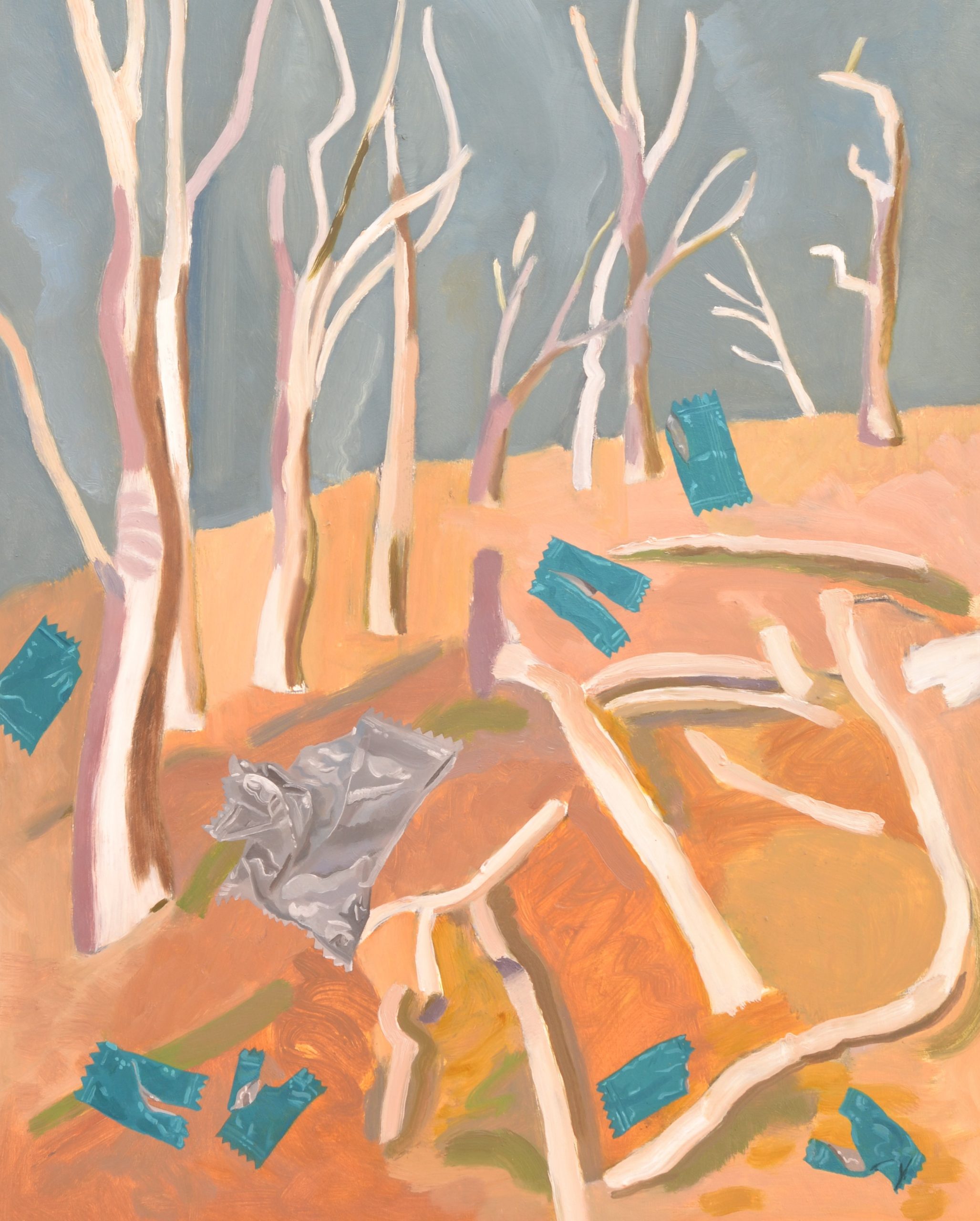 Glittering in the sun like gold in a stream, once noticed always seen
(2020, 58 x 42cm, oil on board)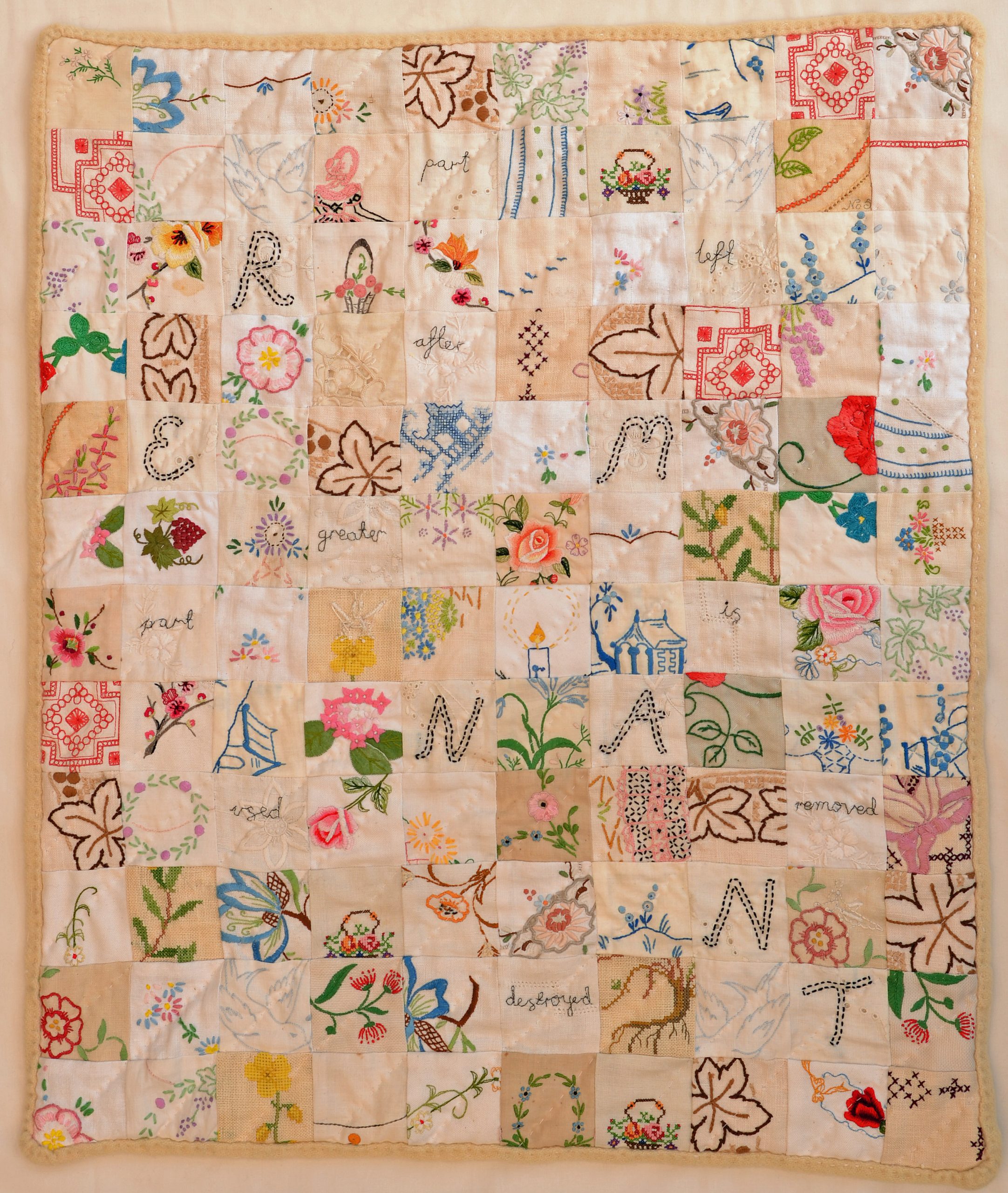 Remnant
(2020, 68 x 52 cm, reclaimed embroidery and blanket, cotton thread)
To be, to be-long, to be-loved
(200 x 200 cm, reclaimed cloth, natural plant dyes, cotton thread, see detail )