Artist Profile: Kate Bender
Kate Bender is a painter living and working in Bungendore just outside Canberra. As well as being a full-time artist, she is a supporter/carer for her young daughter. In late 2019 she exhibited at X Gallery in Bungendore (13/09 – 18/11/20) and Ivy Hill Gallery at Wapengo on the far south coast of New South Wales (26/09/ – 27/10/20). While she has no current plans for an exhibition, Kate continues to paint and examples of her recent work are available from the SOHO Galleries in Sydney's Woollahra. In her beautifully controlled images of light, colour and movement, the artist conveys not only emotional depth but a dream-like atmosphere that is particularly entrancing.
Kate's work can be viewed at the GX Display Village in The Deakin home by PBS Building and in the GX Arts Trail Catalogue.
For  more information about how to purchase this and other artworks, please email susan@ginninderry.com

Untitled
2020
Oil on canvas
56 x 138cm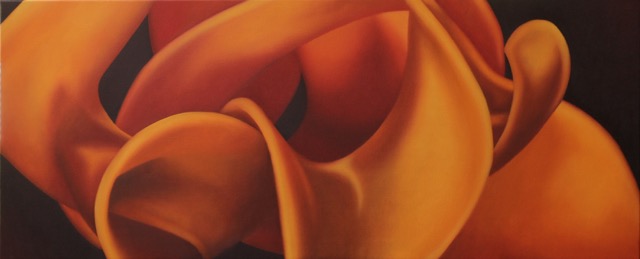 Searching for what's right here
2019
Oil on canvas
56 x 138 cm (1)
Sleeplessly embracing
2019
Oil on canvas
107 x 138 cm (1)