Artist Profile: Debra Jurss
Debra Jurss is a glass artist living and working in Canberra. Among her recent achievements was winning the 3-D section of the Hornsby Art Prize in October 2019. The winning work – Lift-off – is pictured here. Debra continues to hone her already substantial skills in the use of the glass medium and in March 2020 she worked with the Italian glass artist Silvia Levenson in a workshop on experimental glass image printing methods at the Canberra Glassworks.
While COVID-19 has had an impact the artist has remained active, working on commissions and a new series of work based on the Scottish Highlands coastline around Lybster. Debra's work demonstrates not only her creative control of the medium but also that medium's versatility and range of expression.
Debra's work can be viewed at the GX Display Village in The Vivid home by Achieve Homes and in the GX Arts Trail Catalogue.
For  more information about how to purchase this and other artworks, please email susan@ginninderry.com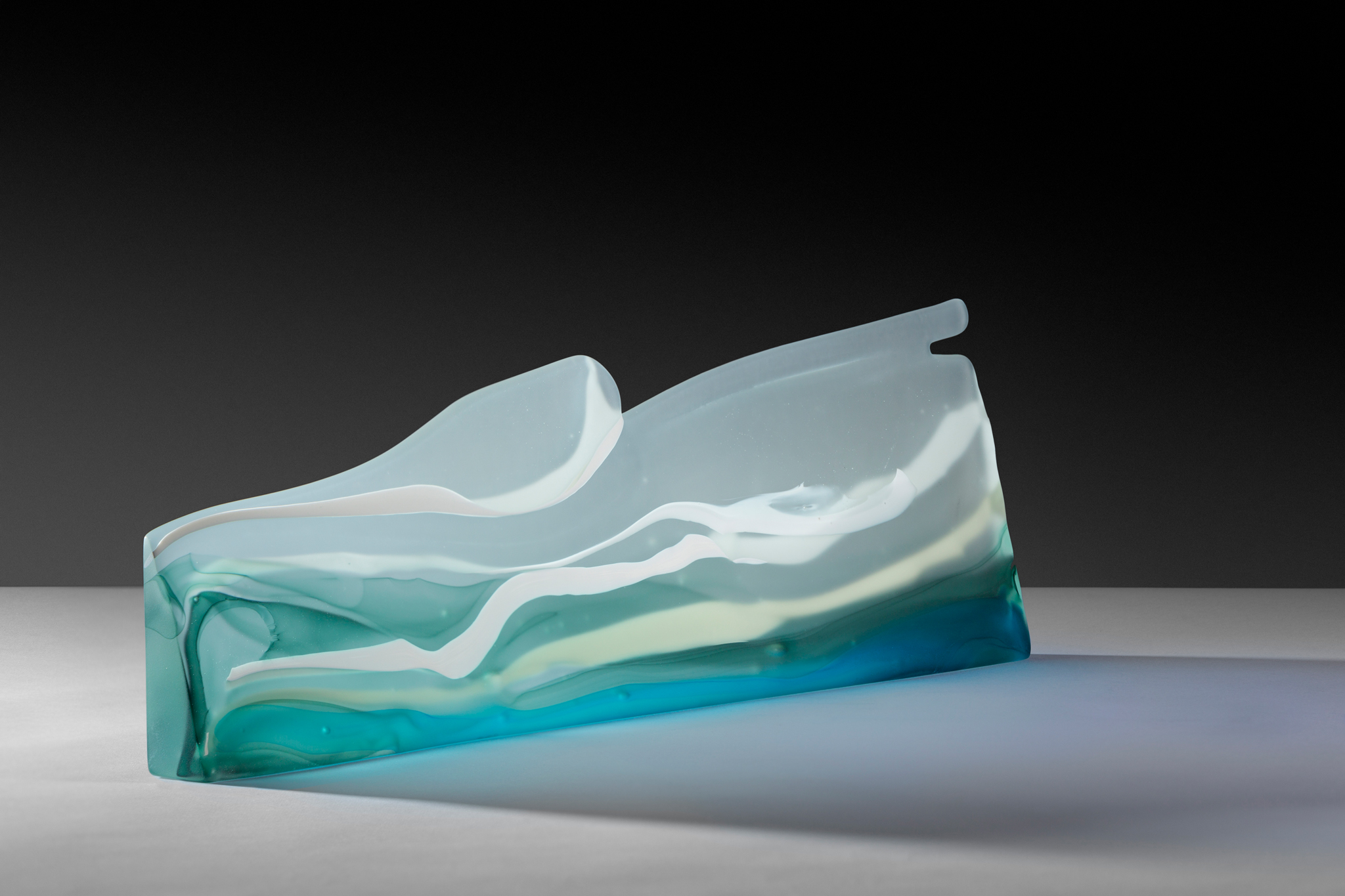 Liftoff  Side
2018
Glass, 20Hx59Wx4Dcm
Photo Credit: Adam McGrath, H Creations