Artist Profile: Jenny Blake
After raising five children and working in the media and arts sector, Jenny Blake finally had the opportunity to pursue her art practice. Making up for lost time, she has managed to complete a Diploma of Visual Arts from the Canberra Institution of Technology, exhibited her work in seven group shows and eight solo shows, submitted works for the prestigious Archibald Prize, secured a place as an artist in residence at the Straithnairn Arts Precinct and exhibited works as part of the GX Art Trail within the Ginninderry Display Village. Here we chat to Jenny in her sunny studio in Strathnairn.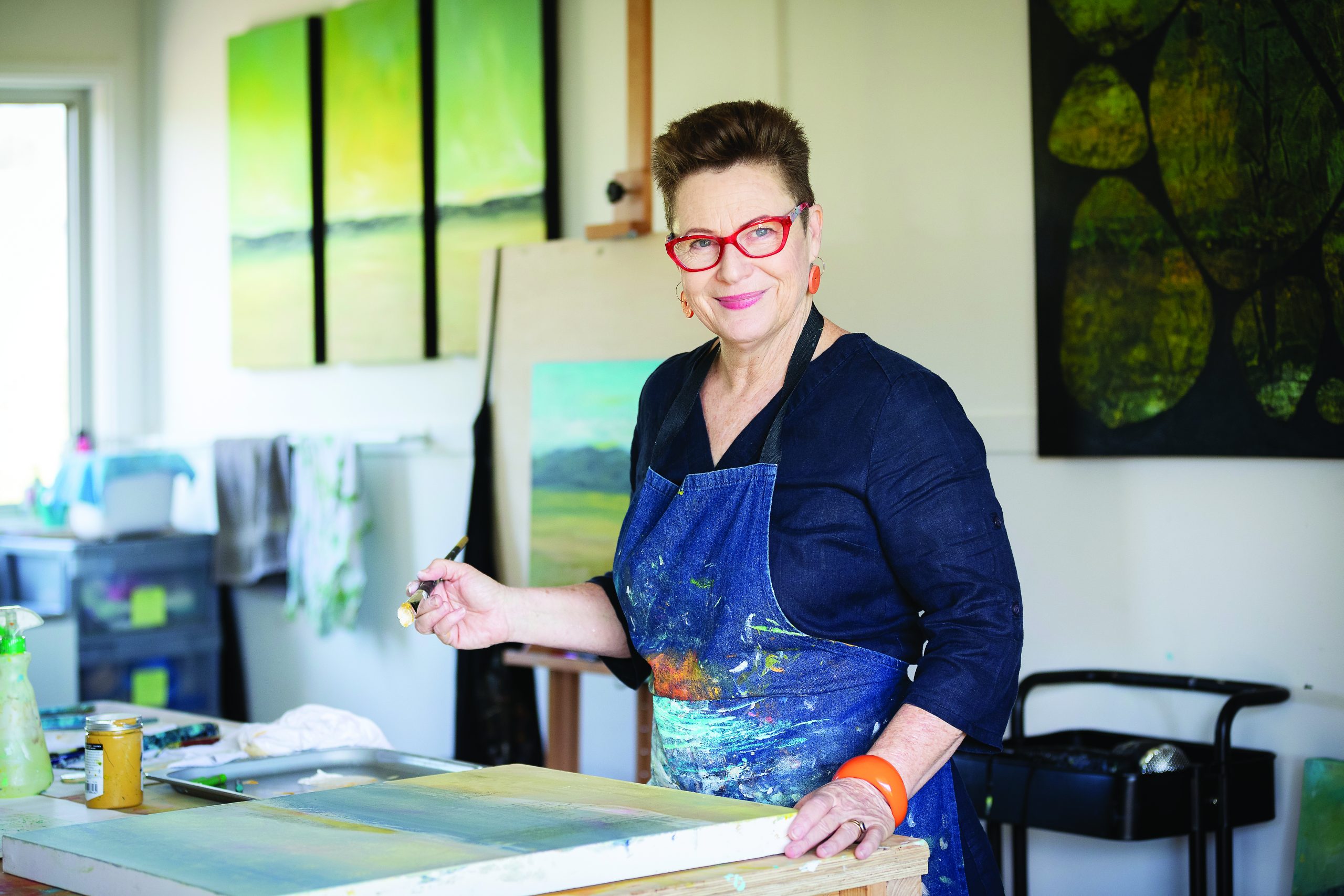 How did you come to work out of Strathnairn Arts?
I exhibited out here in 2015 and again in 2018. So that's when my attraction began because it's such a fabulous location. It's surrounded by the Brindabellas, the views are spectacular—it's really a return to nature. You would think you are out in the bush but you're 15 minutes from the city centre. I've been lucky enough to secure a position here for just over 12 months now. It's such an incredible opportunity for me to really consolidate my art.
What inspires your work?
I have a special relationship with mountains and the bush, because I grew up in the Southern Highlands and we just roamed the bush as children. Where I live now, at the base of Mt Stromlo, it takes me just 15 minutes to Strathnairn, and the entire way I'm looking at mountains. So I get inspired from the minute I leave home, to the whole time I'm here in my studio and on the drive home. And it's different colours every day—there are no two days exactly the same which is amazing.
There's also a common theme in my art, and that's the fragility and vulnerability of land, and climate change. I know there's a collective anxiety amongst communities and it's really top of mind for me. When I see and hear what's happening to the world, it's frightening. And so I'm painting that fragility and trying to tell that story.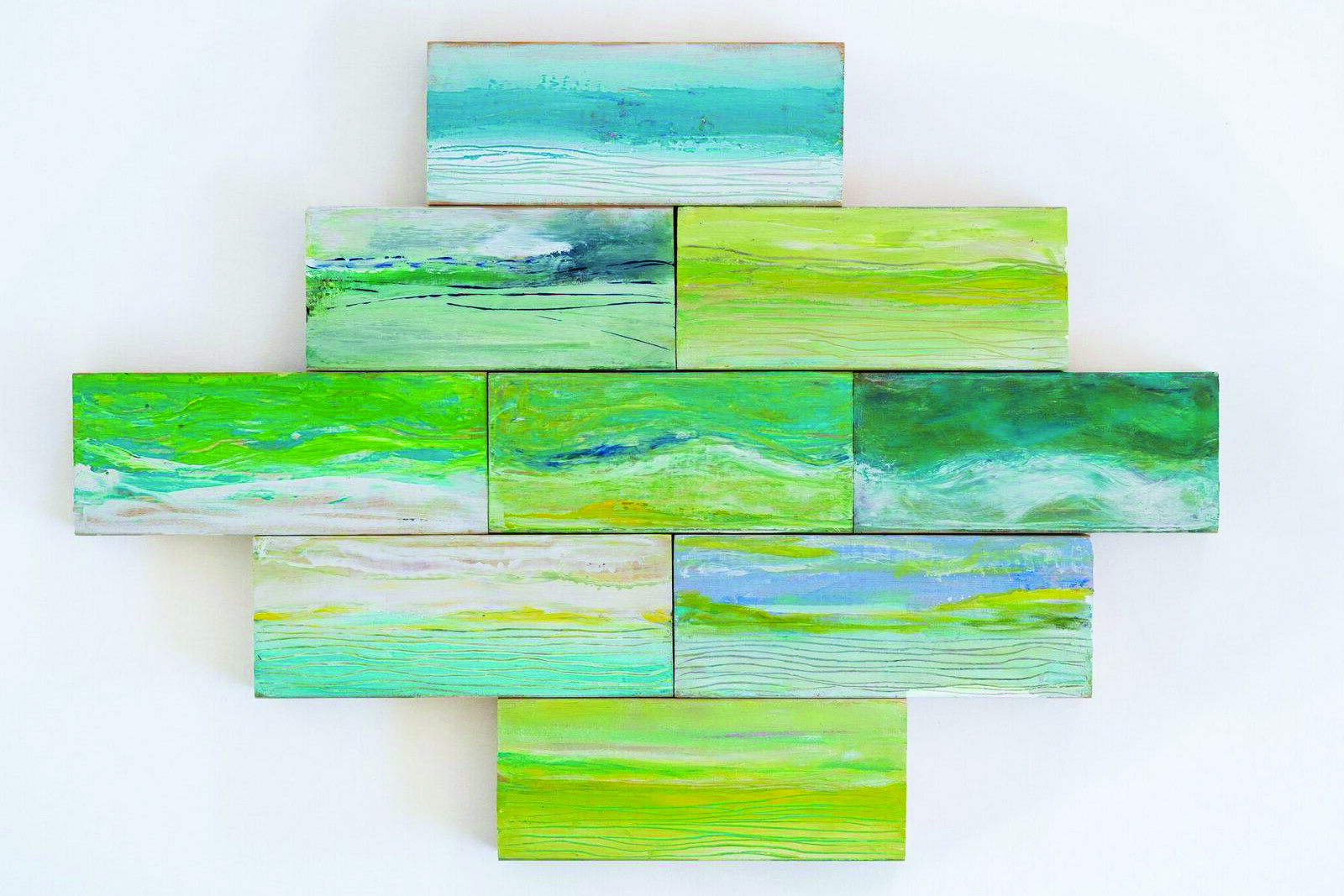 How would you describe your art practice?
My art practice is forever evolving, and I'm forever getting new inspiration,
or wanting to test out new products and surfaces to paint on, and even stretching myself to assemblage work and installations and printmaking.
For instance, a few years ago, I went past this builder's skip and saw these pine off-cuts. When the builder told me they were headed for landfill, I thought, 'right, this wood is going to drive my next exhibition whatever it is'. I literally emptied the wood into the boot of my car and ended up having an exhibition called Block by Block which had a series of miniature abstract landscapes painted on the recycled pine offcuts. So I kept the wood in the world and through each block was able to reinvigorate the landscape.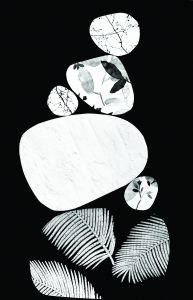 Where can people find your work?
I currently have three works exhibited in the GX Trail at the Ginninderry Display Village—which has been such a win-win. The artists get to hang their work in beautifully architecturally designed homes in a lovely suburb and they're available for sale, while the builders get to showcase beautiful work in their homes. I also have a website and I often collaborate with other artists to exhibit work.