Innovative Build-to-Rent-to-Buy model to help at-risk and vulnerable women become homeowners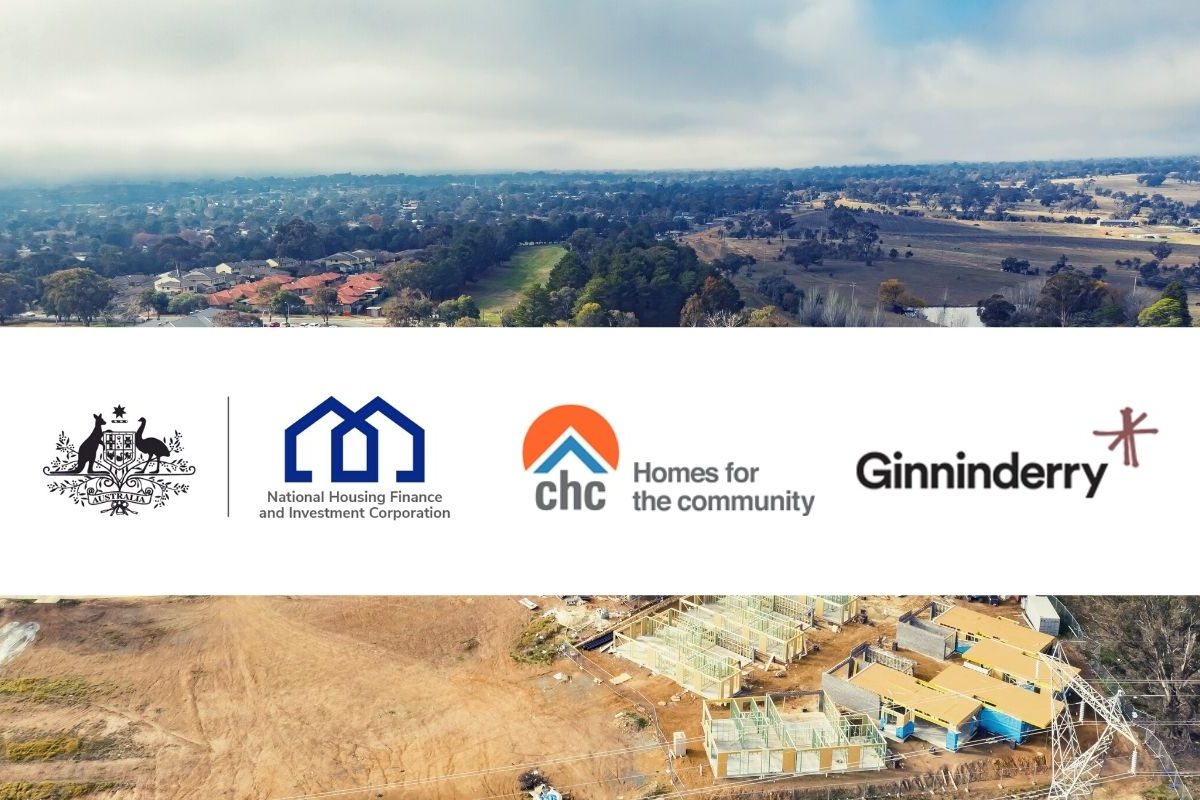 The National Housing Finance and Investment Corporation (NHFIC) has signed a Memorandum of Understanding (MoU) with Ginninderry – a Joint Venture between the ACT Government's Suburban Land Agency (SLA) and Riverview Developments (Riverview) – and community housing provider (CHP) Community Housing Canberra (CHC) to explore an innovative women's housing initiative.
The MoU will enable NHFIC, the SLA, Riverview and CHC to develop a Build-to-Rent-to-Buy (BtRtB) proof of concept model for at-risk and vulnerable women by working together in the coming six months.
Over the coming months, NHFIC, CHC and the Ginninderry Joint Venture will review and identify potential sites in Ginninderry, ACT and explore an appropriate funding model to support the initiative. Should the pilot proceed, it is anticipated that construction could commence later in 2022.
Minister for Housing and Suburban Development, Yvette Berry MLA, said: "This initiative is a fantastic opportunity and supports the ACT Government's commitment to putting housing first for those that need it in our community. Our government has a long held commitment to intervening where the housing market fails to provide for people in our community and this MOU directly illustrates that. I am excited to see the new opportunities that this collaboration will bring for this part of the community housing sector."
NHFIC CEO, Nathan Dal Bon, said: "With vulnerable women's housing needs increasingly in focus, this initiative provides a great opportunity to explore affordable pathways to home ownership for at-risk women. As part of this initiative, we are exploring a Build-to-Rent-to-Buy and shared equity project, and we're thrilled to work with CHC and private sector partners through the Ginninderry Joint Venture. We're particularly excited that this bold initiative puts NHFIC at the forefront of housing finance innovation and could be leveraged more broadly to support vulnerable and at-risk women across Australia."
Community Housing Canberra CEO, Andrew Hannan, said: "We look forward to progressing this exciting project with our partners, which will complement our existing affordable rental and home ownership programs. Through this housing initiative we aim to provide women with low-but-secure employment incomes, often with little or no deposit, with access to a safe, secure and affordable home with a built-in pathway to home ownership. The bundling is the key difference, and we believe we can deliver a greater and potentially generational impact for these women and their families. We see new enquiries every day from women of all ages, and it's fantastic to think that we can better address this this massive unmet demand."
Ginninderry Joint Venture Project Director, Stephen Harding, said: "From the start, the Ginninderry Joint Venture has committed to creating environmental, economic and social benefits for the community, and this partnership is a great way to continue this commitment. More importantly, we are pleased to partner with NHFIC and CHC to investigate how Ginninderry can assist in providing housing security for at-risk women."
The BtRtB model provides renters with the ability to transition to home ownership.
As a hypothetical example under BtRtB, a woman living in rental housing would pay affordable rent (at 74.9% of market rent) to a CHP over a 10 year rental period. In that time, the woman could benefit from a savings plan, created on her behalf and potentially funded by NHFIC's lower cost of financing combined with the CHP's operational efficiencies. At the end of the period, the woman has the option to buy the housing, adjusting for her share in any capital growth, and also benefitting from the savings plan accumulated over 10 years.