Trees play a vital role in determining the character of any new or established development. Recognised for their healing properties and mind-body health benefits, recent findings are also purporting the role of trees in reducing urban heat and increasing property values; but when all is said and done, it is large canopy trees and lush greenery that make for a beautiful streetscape.
The Ginninderry project team understands this, and as such, we're making it one of our top priorities to ensure trees have a place of importance in determining how we design our future community. Part of this process involves retaining as many existing trees as possible through careful attention to design layout and planting new ones to form tree-lined streets.
While small at first, with time, the new, carefully chosen and planted saplings will grow to become tall leafy canopies providing practical and aesthetic benefit to the community of Ginninderry. Whilst different tree types grow at different rates, in just five years from planting, each tree is expected to have grown to a height of 4-10m, reaching maturity at the 15-20m mark. The then established development will be defined by a series of leafy canopies.
Read more on how the project team is working to retain and restore local trees.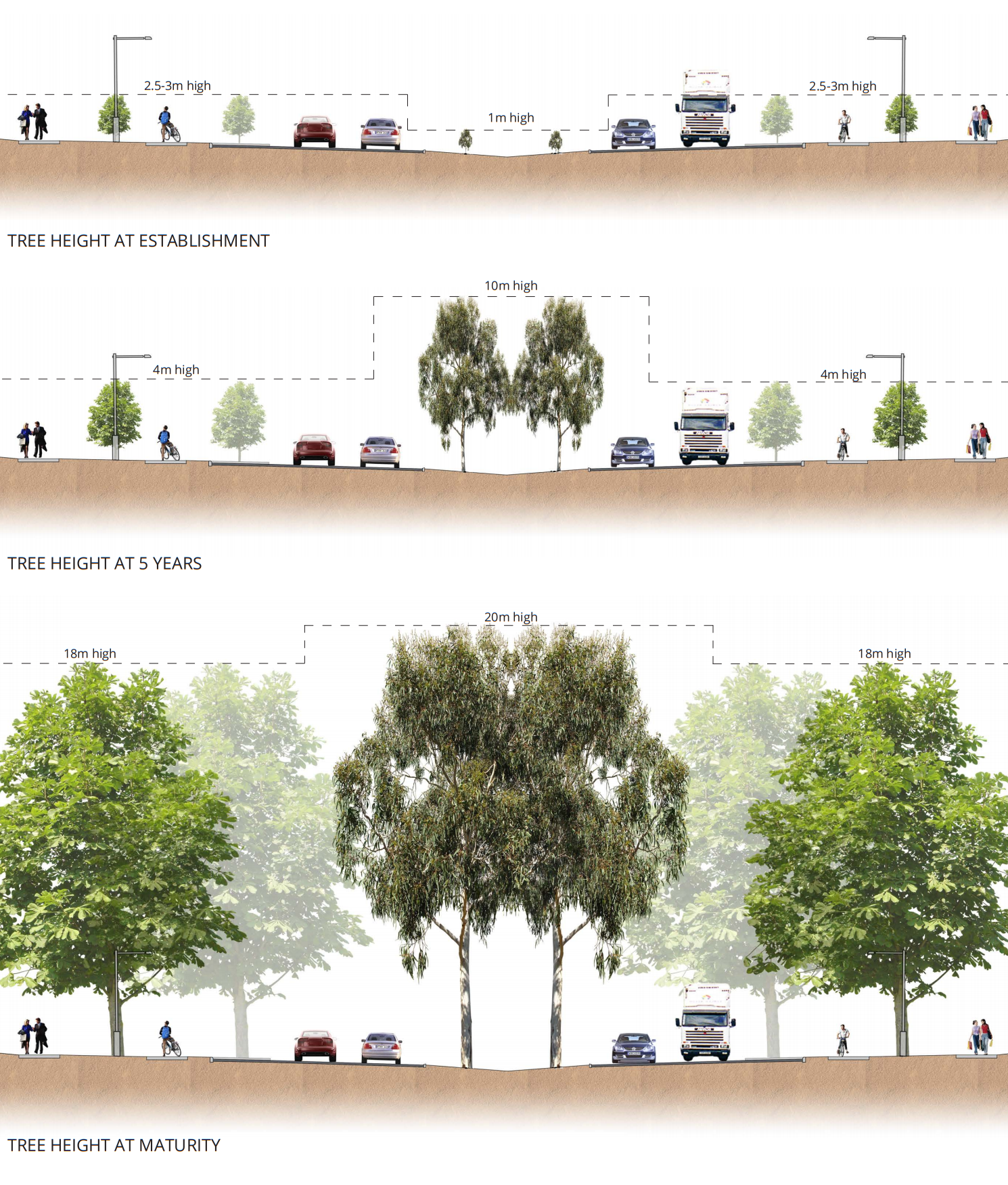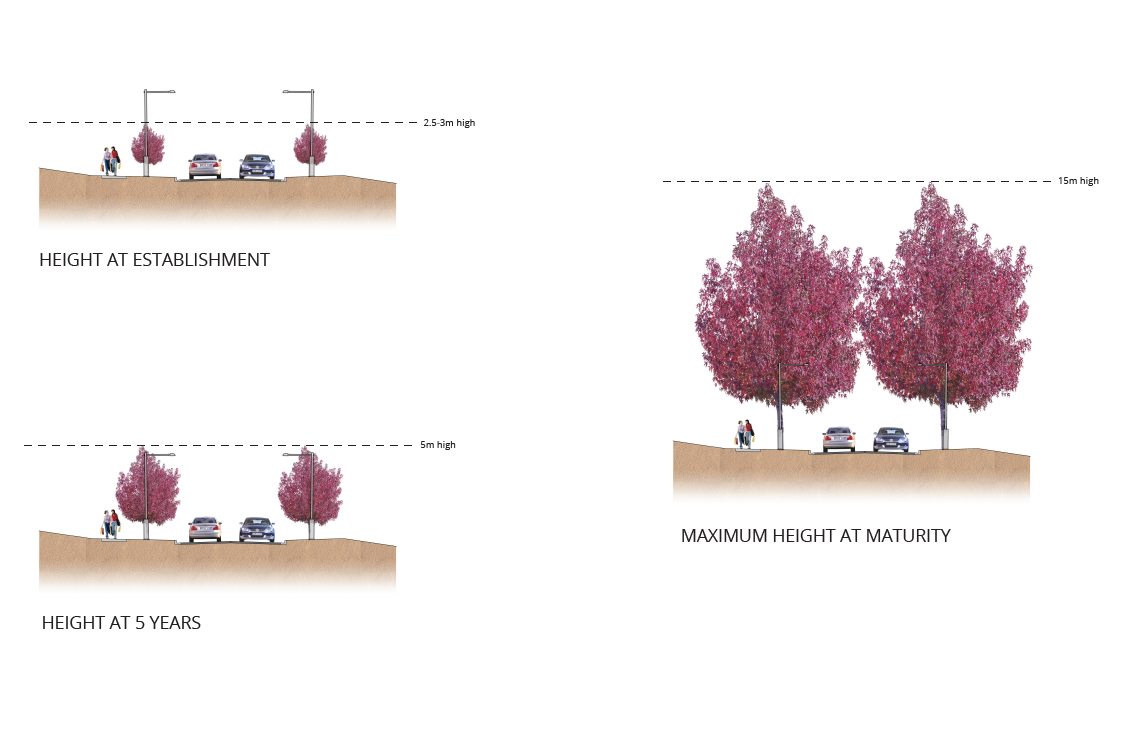 Diagram: Example of a local street tree heights from time of  establishment to full maturity.