Project delivery team 'digs deep' to win two civil construction awards
Together with our partners Huon Contractors and Calibre Group we were delighted to be awarded the CCF Earth Awards 2019 Winner PROJECT VALUE UP TO $2 MILLION in May and most recently, the Master Builders Association Civil – Hydraulic Award for the design and construction of the Ginninderry Sewer Vortex Structure.
Part of Ginninderry's Stage One Development required the intricate planning, design and construction of a sewer vortex to provide a sewer management solution for the first stages of the project.
This involved Huon Contractors, Calibre Group and Riverview Projects working collaboratively to retrofit an existing sewer shaft with a vertical vortex structure. Working within strict time constraints, the task involved connecting the influent sewer pipe from the Ginninderry system, with the existing Ginninderra sewer tunnel, which was approximately 50 metres below ground level.
The installation of the sewer vortex was identified as high-risk and technically demanding, as it involved installing an uncommon structure while working at heights in a confined space. The work was successfully completed in volatile environmental conditions alongside the live sewer tunnel.
Previously, the deepest sewer vortex installed in Australia was 12 metres, making the installation of this 50 metre sewer vortex the deepest in the Australia, and an incredible achievement.

CCF Earth Awards  – Winner PROJECT VALUE UP TO $2 MILLION Award 2019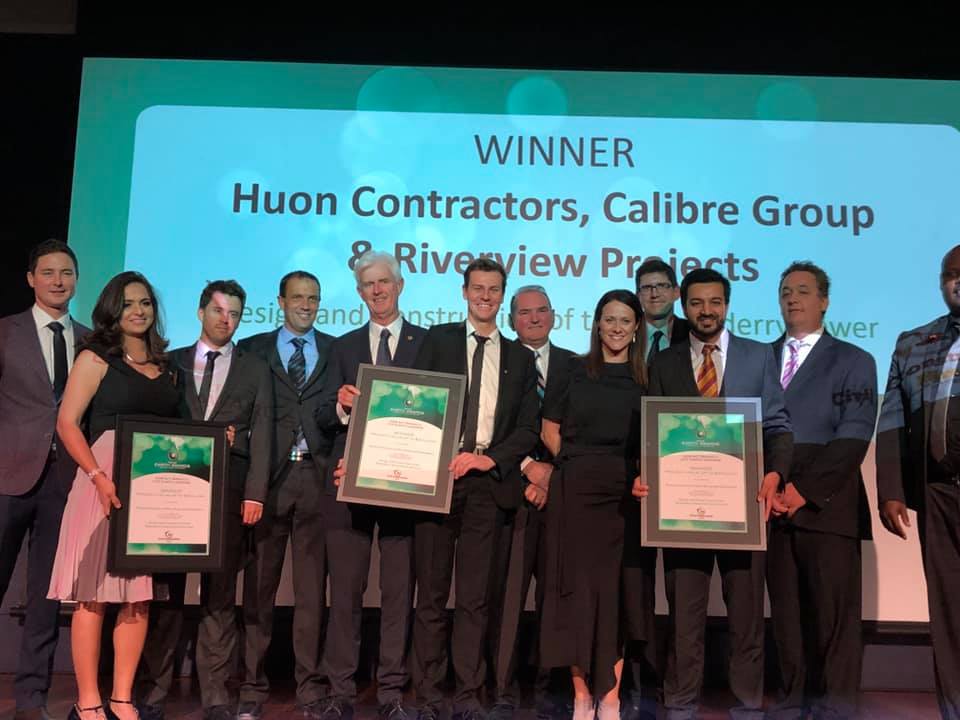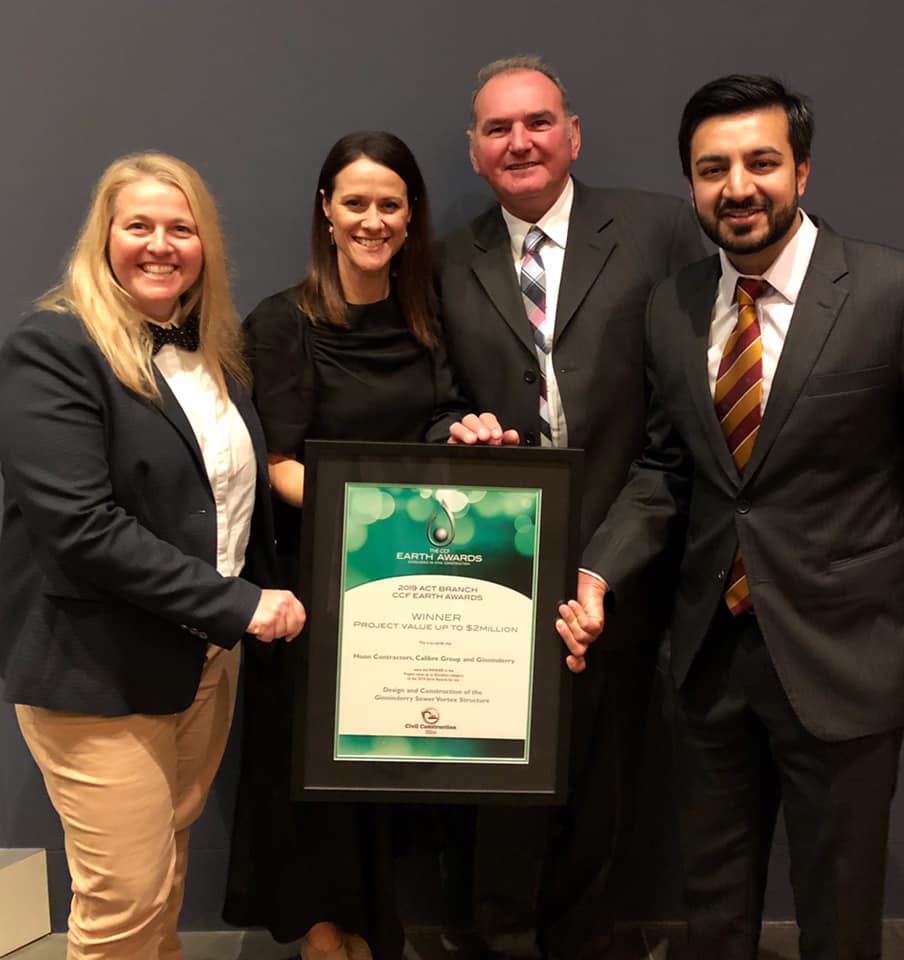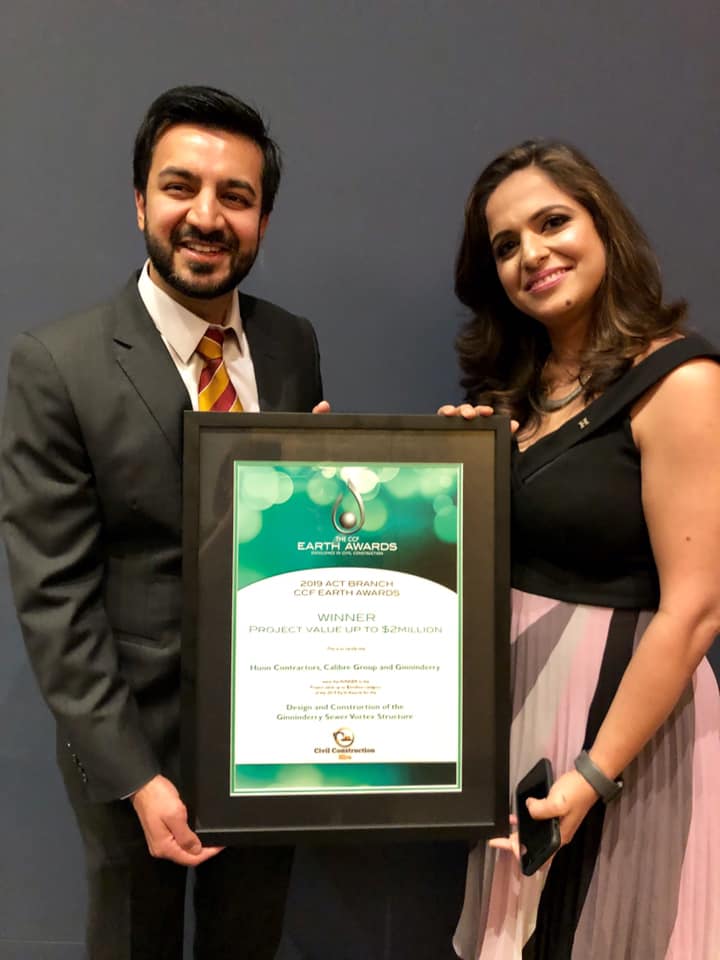 Master Builders Association – Winner of Civil- Hydraulic Award 2019