Meet the Builders of Ginninderry – Part Ten: Bode Living
A select number of local builders have been hand-picked to bring the master planned vision for Ginninderry to life. All of the builders were assessed against a number of criteria, in particular their desire and ability to add to the vision for Ginninderry, as well as offering exceptional value for money and quality.
Our weekly Meet the Builders series will help you to get to know our builders ahead of the release of their house and land packages for sale in 2017.
In part eleven of our question and answer of the series, we speak with Anthony O'Brien from Bode Living by RAM Constructions.
Give us a bit of background on you, your company and your story to date.
Founded in the 70's as a commercial landscaping company, RAM Constructions has been established in Canberra for over 40 years. This proud family business, under the directorship of Anthony O'Brien, has diversified and adapted to changing times now operates as a multi-award winning, multidiscipline construction and development company undertaking projects across a broad spectrum of the industry. As a company and a family, we are justifiably proud of our achievements and the relationships we have established over the years.
Over the years we've worked hard to develop what is now a range of successful audit systems to provide assurance over the financial, work health safety, quality and environmental aspects of our build process. These efforts have not only resulted in RAM Constructions being recognised as a preferred supplier to the ACT Government, but provides peace of mind to our clients in the knowledge that their home will be delivered on time, on budget and to the highest standard.
An exciting change moving into Ginninderry will be the introduction of Bode by RAM Constructions. Bode is an RAM Constructions business specifically focused on delivering new homes to private clients. We have created this business to provide a dedicated team of residential specialists who can take advantage of RAM's well established systems and significant buying power, to provide high quality, design-led and economical homes for our clients.
One thing that has not and will not change over time; the core values underpinning both RAM and Bode of integrity, value, performance and innovation.
What type of homes will you be involved in building at Ginninderry?
Bode will offer a select range of homes specifically designed for Ginninderry. We will incorporate smart designs, efficient floor plans and a variety of styles to create a boutique range of homes to  contribute to this unique and exciting development.
The Bode offering will include 3 and 4 bedroom, single, double and split level homes, with a range of facade and colour options to cater for clients' needs and budgets.
What do you think makes the Ginninderry development different?
A development that drives innovative concepts and backs ideas with practical solutions; this goes hand in hand with what we strive for at Bode – providing clients with a house and community they can be proud of.
Why did you want to be involved in this development?
Ginninderry provides Bode with the opportunity to be involved in not just building homes, but building a new community. We want to be able to look back in 30 years and be proud of the work we have done and the part we played in building an innovative and vibrant community.
What do you love about working in construction?
At Bode we are passionate about building not just homes and communities, but relationships with our clients. As a local company, it is very rewarding for us to see clients enjoying homes that we have created and built together.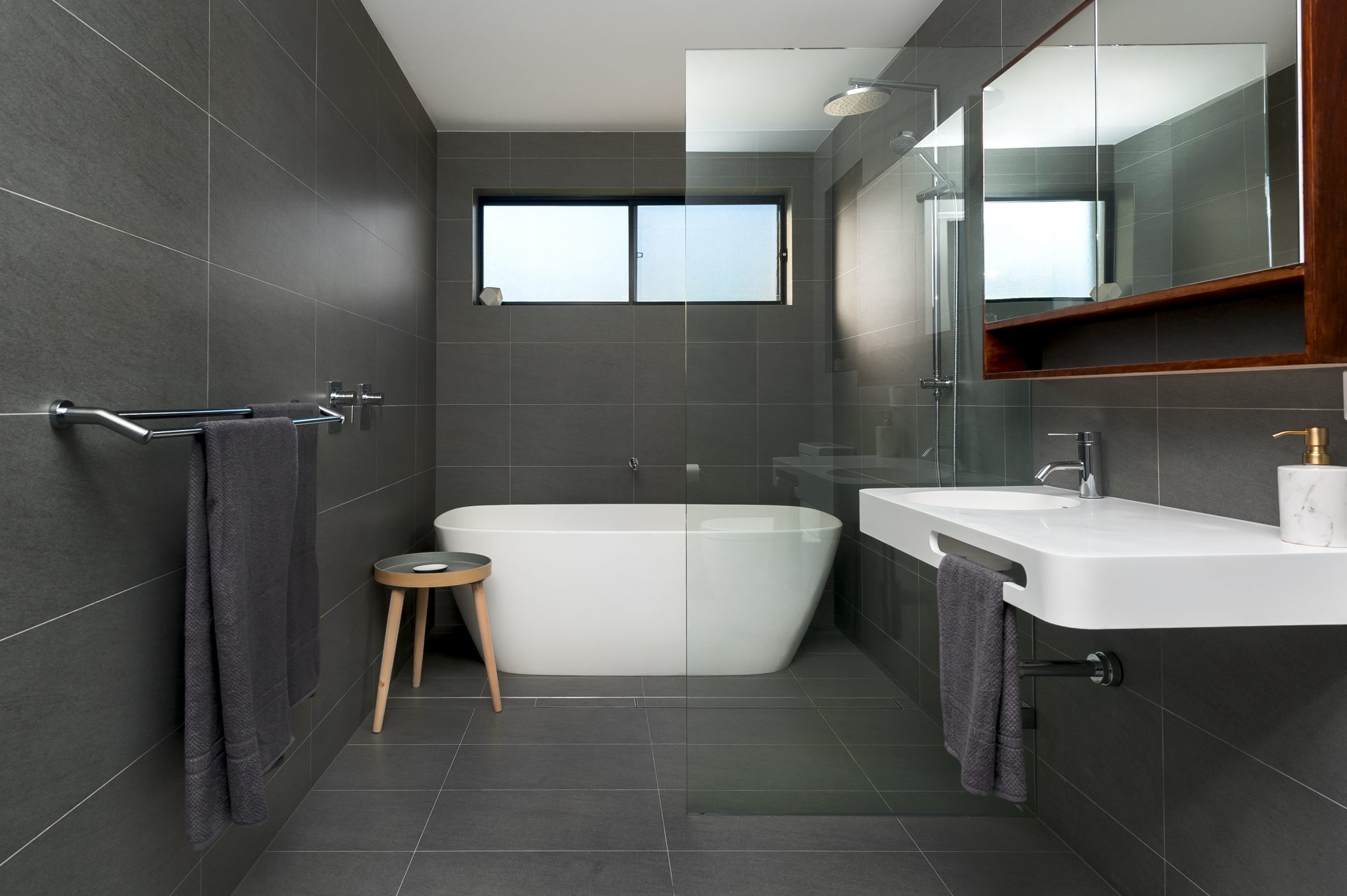 At Bode we design beautiful spaces with everyday functionality in mind. As part of the RAM Constructions family, Bode deliver 40 years of experience and guaranteed quality from one of Canberra's leading builders.
We consider your lifestyle an integral part of our design process to create a perfect balance of form, function, light and space.
Bode. Designed for living.