Uncovering the Old Weetangerra Road in and around Ginninderry – By Mary Hutchison
One hundred and forty years– and possibly many more
The Weetangerra Road was gazetted in 1872 by the colonial parish of Weetangerra, where the Ginninderry development is now located. It is one of the oldest parish roads in north western ACT and its remnants provide an example of a one-chain parish road right next door to the developing urban environment. As pathways used by Indigenous people often provided a logical route for settlers' roads, there may also be more to find out about Indigenous cultural values along a roadway that provided access to waterholes and springs.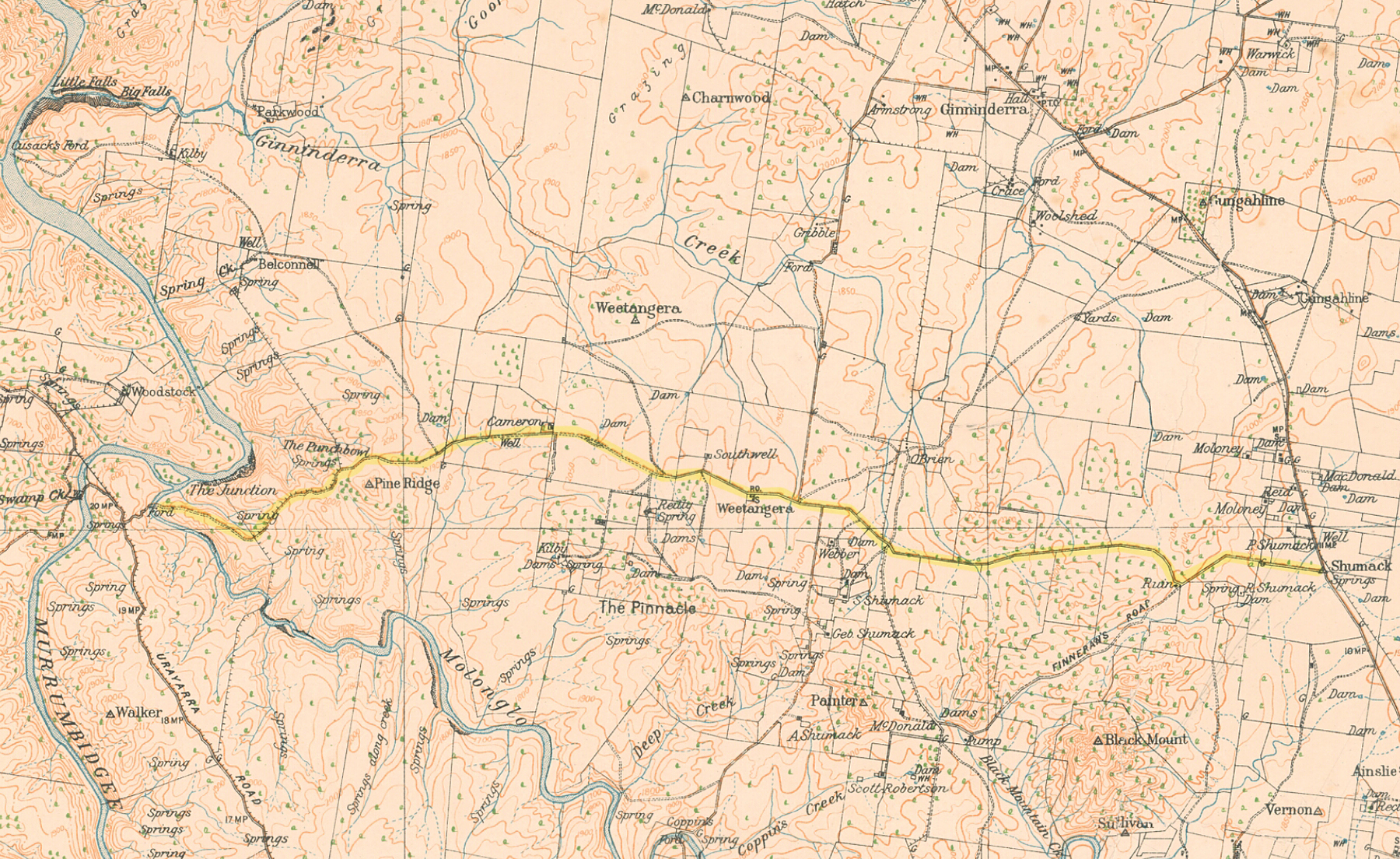 The spine of old Weetangerra
In the 1870s, the Old Weetangerra Road ran east-west between Weetangerra and the parish of Canberra, connecting Weetangerra settlers to north and south as well as east and west. At its westernmost point it met the Junction Ford across the Molonglo River near the Molonglo-Murrumbidgee confluence, providing access to Uriarra. At the eastern end it joined the Yass-Queanbeyan Road near where Lyneham High School is now. In between it linked homesteads and provided access to often even older tracks to other locations that played an important part in settler life, such as Coppins Crossing, Cusacks Ford and Ginninderra Homestead (near Hall).
It's significant that the road was constructed after parcels of Weetangerra land had been made available to small holders. Their interests, unlike many of the larger landowners, were in putting down roots and creating facilities that would support their families into the future. Weetangerra Road played a significant role in the lives of generations of these early families. Its alignment changed several times, particularly with changes brought by the development of Canberra, but it remained central to getting around the district and into the growing city. Today Belconnen Way is a reference to the old road's route into Canberra. Much closer to Ginninderry there are still markers of the role it played during a century of rural life.
Watch this space
By talking to descendants and walking the Old Weetangerra Road, Barbara Dawson discovered that it remains in living memory and in the landscape. Ginninderry Local History Study is also learning about the road from descendants of local families and with the help of Steve Skitmore is unearthing old maps and identifying its remnants.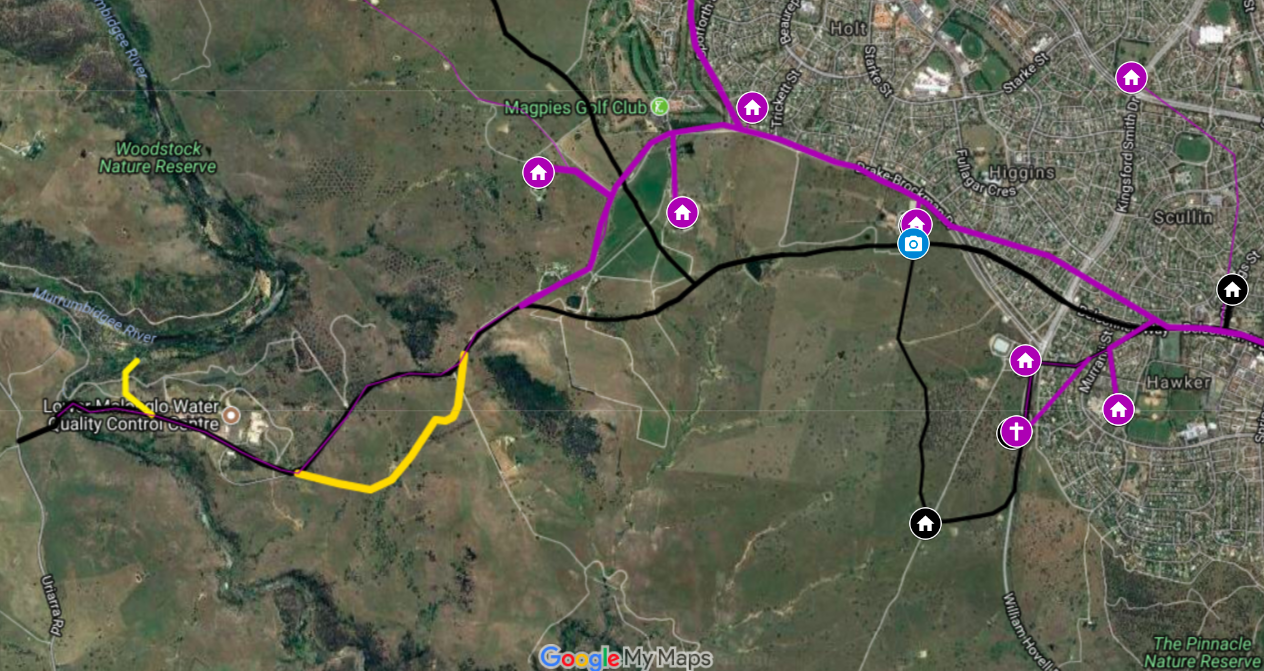 If you are interested in finding out more about the Old Weetangerra Road:
• Barbara Dawson's research findings are in her article, 'By My Reckoning: Tracing the Weetangerra Road', Canberra Historical Journal, No. 68, May 2012, pp.1-8.
• Come into The Link and see the Ginninderry Local History Study map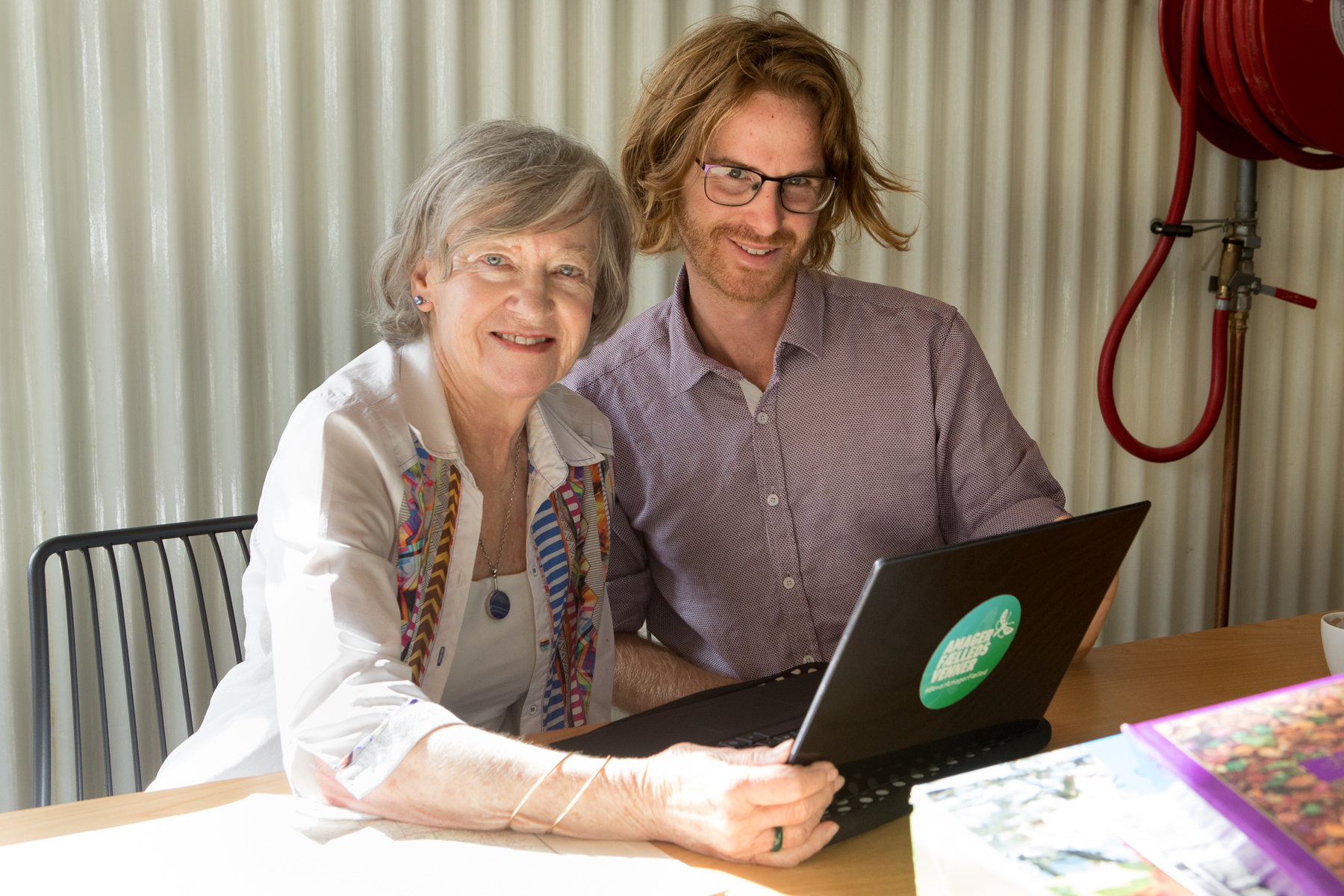 If you have memories of Old Weetangerra Road, including the Weetangerra school bus, and would like to share them please contact Mary Hutchison: mary.hutchison@anu.edu.au
(1) The original spelling of Weeetangerra Road was with a double 'r'
Article by: Mary Hutchison – Ginninderry Local History Study