The slow street initiative giving power back to the people
Ginninderry's Slow Street Initiative started with design and is evolving through community-led activations.
Along Tredwell Street, residents benefit from a pedestrian-friendly road limited to 20km/h, lighter in colour and raised to match the height of the footpath. The purpose of its design was to encourage residents to utilise the large amounts of green space in the area so they could treat it as an extended part of their home.
To help connect the street, Ginninderry Community Development Manager Tulitha King and researcher Dr Cathy Hope from the University of Canberra have been collaborating to design community-led events.
"The first of these events in March this year was a very simple meet and greet on the street, with free coffee and food, and balloons and face painting for the kids", explains Tulitha.
"It was quite interesting because we found there were not many people in the first hour, but gradually, as people noticed the activity, more and more local residents dropped in, and by the end of the two-hour event, we had 35 people out on the street. The special thing was that some people were meeting each other for the first time, possibly igniting some new friendships."
Following the success of the meet and greet, the street was united once again in May — this time in the form of a movie night.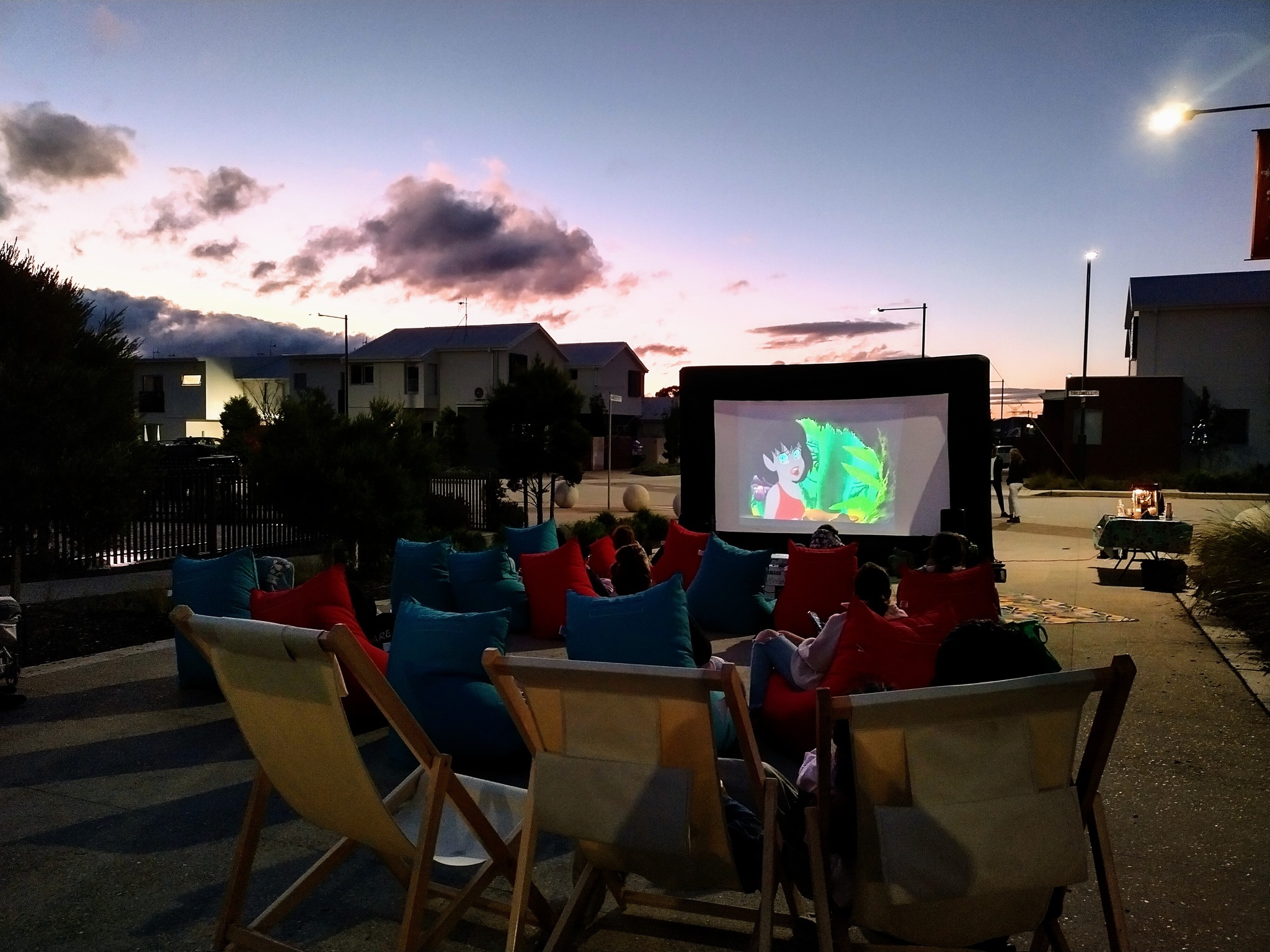 "A movie is a well-known activity. People know what to expect, so bringing people together around something like that can be easier. We hired equipment from the Scullin community group, which was fabulous, and we were able to set it up in the street. We even had a magician come out as well."
Tredwell Street is a place where the community is beginning to thrive. During a time when people know less and less about their neighbours and with COVID-19 putting even more distance between us, the initial successes of the Slow Street Initiative are incredibly special.
The third and final event will run in September, this time getting the community even more involved in creating the event itself.
"We want our community to feel like this is a place to build connections in their neighbourhoods intentionally, so it's important to involve residents as much as possible."
Tulitha explains that funding and support are still available through the Ginninderry Community Grants Program for those inspired to bring the magic of slowing down into their street.
"Connecting neighbours can be very simple, sometimes just getting an ice-cream van to visit the street or setting up a movie night. Ginninderry is here to help people with their community initiatives, and the Grants Program is one way to do that."