Registrations climb with interest following second sales release
Community interest in securing a residential block or affordable flexi-living housing solution is rising, following yet another busy weekend at The Link, after registrations for the second sale release opened on Friday.
Our Sales and Information Day on Saturday was the perfect way to mark the event, with prospective buyers and their families turning out to speak with the team about which of the available 64 housing solutions or blocks of land would suit their needs.
Also on hand were Ginninderry's partner builders, with representatives from Rawson Homes, Bode Living, SM Precision, Achieve Homes, Rojas Constructions, Gracious Living and Sienna Homes, ready to answer questions and provide advice to prospective buyers on their housing solutions and range of designs.
Similarly to the first release, there was something for everyone, with the coffee cart and Rotary sausage sizzle on hand to provide sustenance and giant board games for the kids!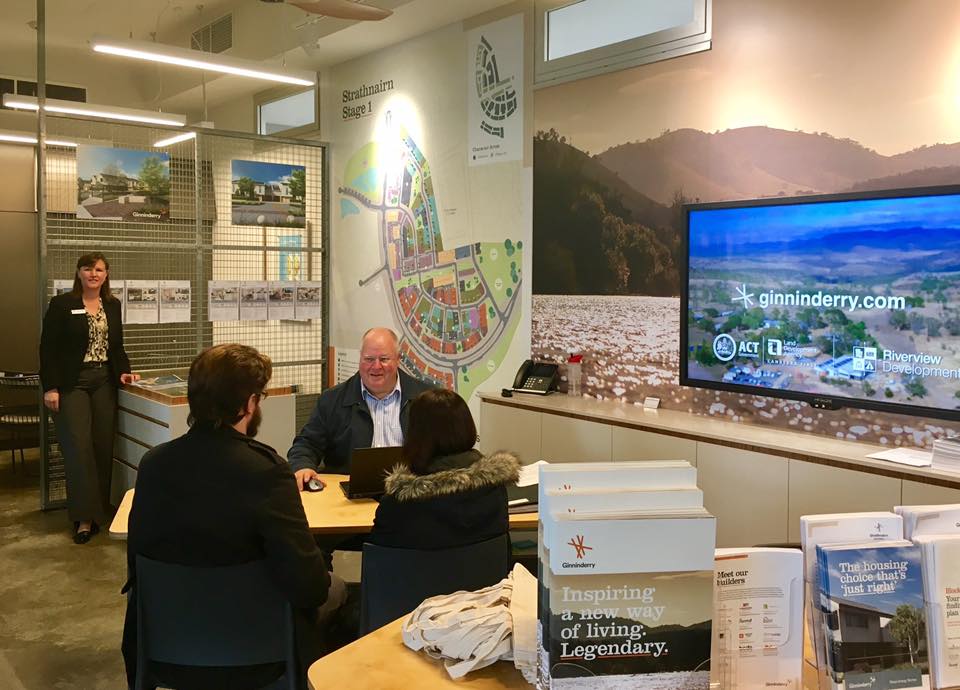 We are offering land from just $629 per square metre, with prices ranging from $177,400 to $548,300, at an average of $263,868. In terms of affordable housing options, we've observed the flexi-living series is what appeals most to first home buyers, starting from $367,500 and averaging around $405,783. Both options are available for purchase via our draw process, conducted on Friday 30 June as part of our formal buying process.
Currently we are expecting the majority of blocks released as part of stage 2 to be ready to build on between February and July 2019, with some ready this September. The complete estimated date range of works can be found on the latest price list.
Those looking to register for the draw are able to do so online via our website, or in person at The Link – open 7 days, before registrations close on Friday 23 June at 4pm. NB: If you registered for our first release and wish to register for this second release, you will need to respond to the email notification sent to you on 16 June and confirm your details. Please DO NOT register via the website links.
If you have any questions about our first release please feel free to contact me via sales@ginninderry.com or 1800 316 900.