A place with history and a future. Meet Harry and Meryl!
We love hearing more about the stories of our Ginninderry residents and how they found inspiration here.
In the latest in this series, we meet Harry and Meryl and asked them a few questions to get to know them better.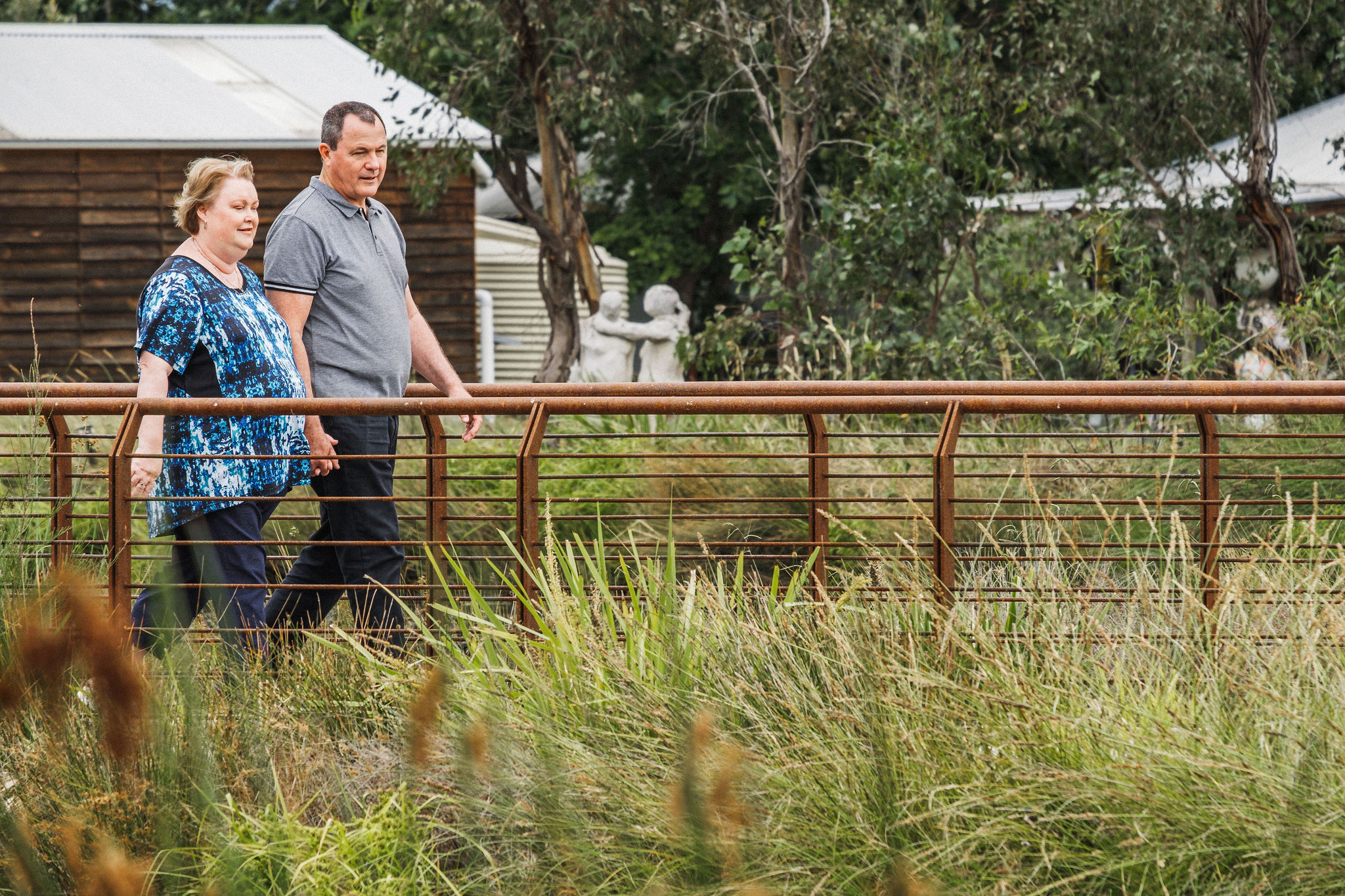 Have you always lived in Canberra?
We lived in Brisbane and when our kids left home, we came to Canberra. That was four years ago.  We've just enjoyed living here and we've just finished building a house in Ginninderry.
What made you decide to move to Ginninderry?
Well, we weren't looking to build a house at the time. We were just looking to buy a house and couldn't really find anything that ticked all the boxes that we wanted. And I remembered somebody at work talking about Ginninderry. We'd seen the signs on the roads, so we just went for a drive out there one day and liked what we saw.
What makes Ginninderry different?
There's a terrific sense of history attached to the development. They've made an effort  and produced a little booklet, which they give to each person who builds a home here. It tells you a bit about the Aboriginal people who were living here before and the settlers who came and what they were doing here. And it just gives you a real sense of connection to the place and its history.
And what do you think about Ginninderry now that you've moved in?
Well, we love it even more. The view from our deck looking down Proheart Ave off to the Brindabellas… I like to have my breakfast right at the end of the dining table so I can look out.
See more of their story in the video below…