Major milestone for Ginninderry as first residents move in.
Like many young couples, Lauren Welfare and Matt Lewer thought the dream of home ownership may have been out of reach, but last week they became the very first residents to move into Strathnairn – Ginninderry's first suburb.
Moving into their new 'Flexi-living' home felt like a major milestone and the honour of being the growing region's first residents made the occasion even more special.
"We've been looking for a place to call home for a while and these homes at Ginninderry ticked all the boxes" Lauren said. "Knowing we are officially the first residents of Strathnairn adds to the excitement".
Lauren and Matt had looked at a wide range of options for their first home but struggled to find something that had everything they were looking for within their budget.
"We thought we'd have to settle for an apartment but as dog lovers that wasn't going to work" Matt said. "Ideally we were looking for three bedrooms, good living spaces for entertaining and an outdoor area but that can be hard to find on a budget".
"When we found these Flexi-living homes we knew straight away that we'd found what we were looking for" said Lauren.
"There are just so many features that you don't usually find at this price point – I love the flow of the kitchen to the living area through to the courtyard and having an ensuite and walk-in-robe is great".
"The separate title on these homes was also really important because we didn't want to be weighed down by body corporate fees"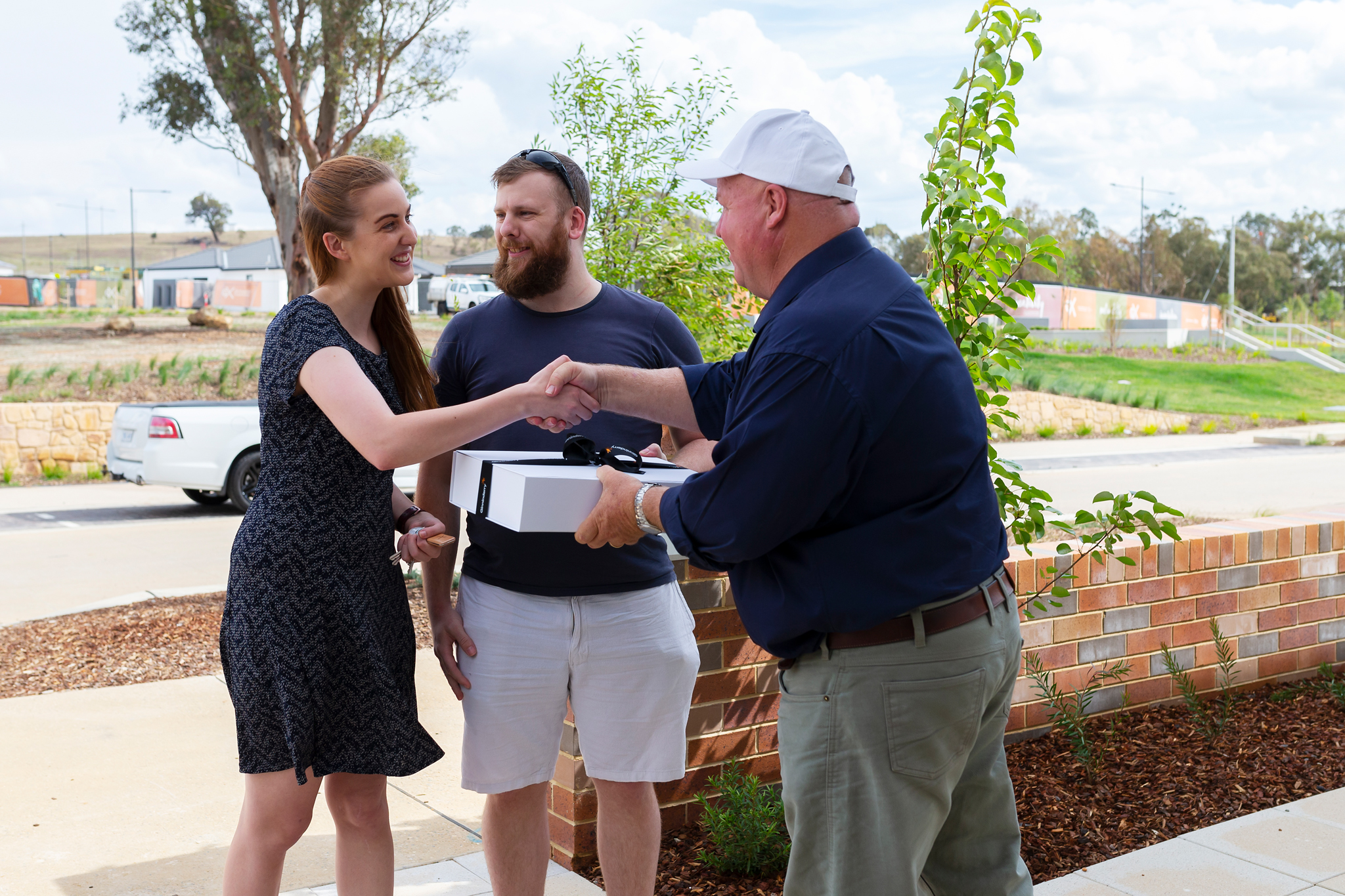 For Matt, the move to Strathnairn is a homecoming of sorts. He grew up in the neighbouring suburb of Holt and has fond memories of the area.
"It's the best of both worlds for me – an area that I know has a real community feel with all the benefits of a new suburb with its modern amenities, focus on sustainability and access to nature" he said.
While Lauren and Matt are the first to unpack the moving boxes, they are not alone. Strong sales in the first two stages at Strathnairn will see around 50 people moving into the new suburb over the coming months.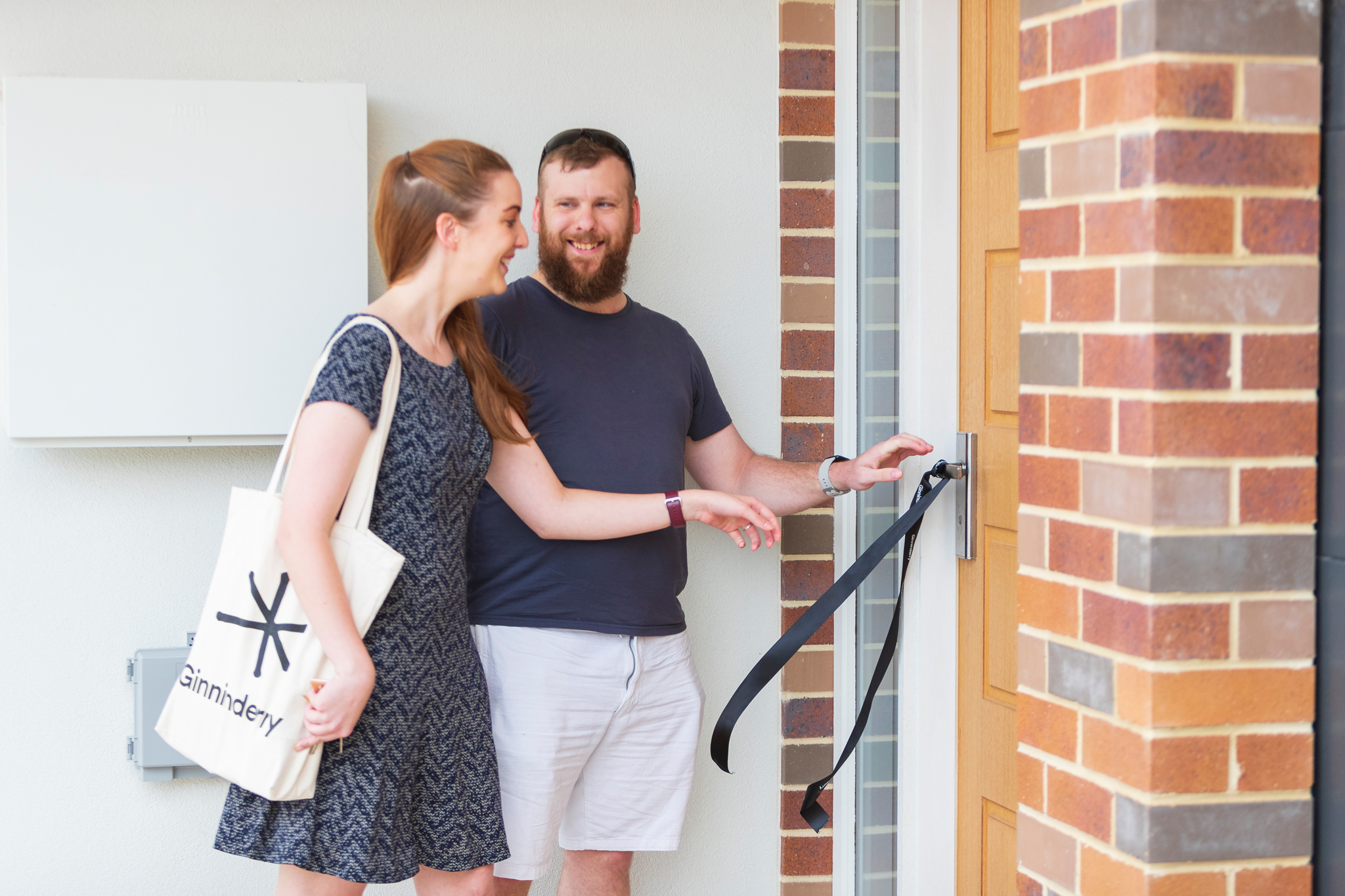 Ginninderry Project Director Steve Harding says it's an important milestone for the project.
"Strong community development principles underpin the planning at Ginninderry so after many years of planning it's exciting to be welcoming our first residents" he said.
Ginninderry will eventually house around 30,000 people in four suburbs (three in the ACT and one in NSW).
And while Lauren and Matt are the first to settle in, for them the feeling can be easilt summed up.
"We feel like we've come home" they said.