Hedditch name lives on at Ginninderry
The streets of Ginninderry's first suburb Strathnairn are named after many remarkable individuals, among them is Mabel Emily Hedditch OBE, after which Hedditch Court gets its name. It was wonderful to recently welcome Mabel's son Geoff Hedditch and Mabel's granddaughter Corinne to see the street named after her legacy in person.
The Hedditch family has a rich history. Mabel Emily Hedditch OBE (1897-1966), born Mabel Flux, emigrated from England to Victoria to marry First World War solider Norman Hedditch in 1921. Geoff's parents love story was one for the ages.
"Mabel came out to Australia as a pastoral bride after the First World War from a place called Hambrook, near Bristol, in the UK. Mabel got off the boat in the morning, then married my father in Richmond in Melbourne that afternoon," says Geoff.
"My parents met after the war, because it took two years to get all the soldiers back from Europe after the First World War and they gave them what was called 'non-military employment'. My father was working in Gloucestershire, which is in the same county and they obviously meet there and started a relationship and then when Dad got back, they got married."
Mabel and Norman Hedditch were married for 33 years and raised their six children on a farm property in Portland, South West Victoria.
"My father supplemented the income off the farm in Portland, with stock agency work in the depression years and became very successful at the end of the war," says Geoff.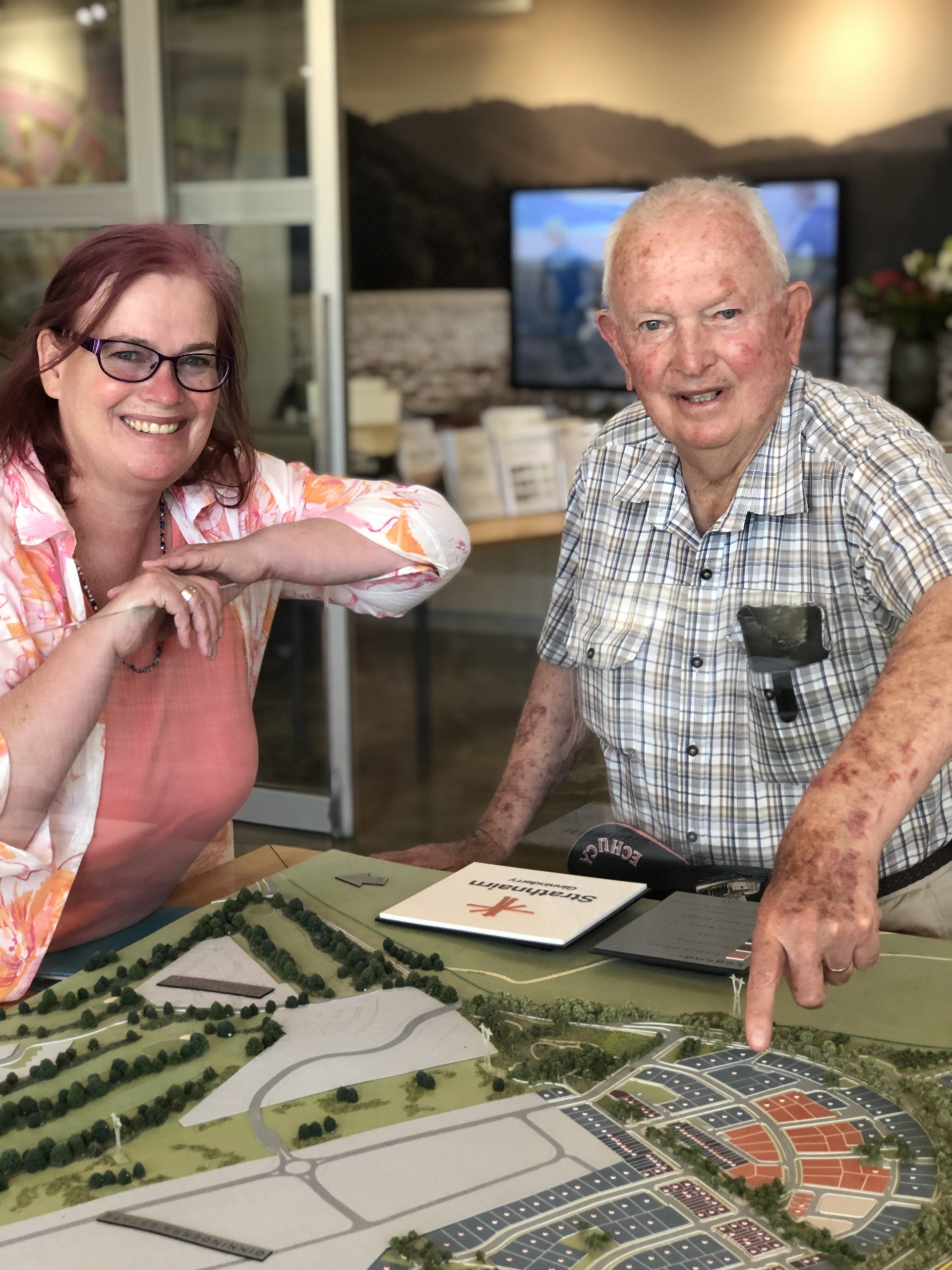 Pictured: From left: Corinne Hedditch with her father Geoff Hedditch at The Link.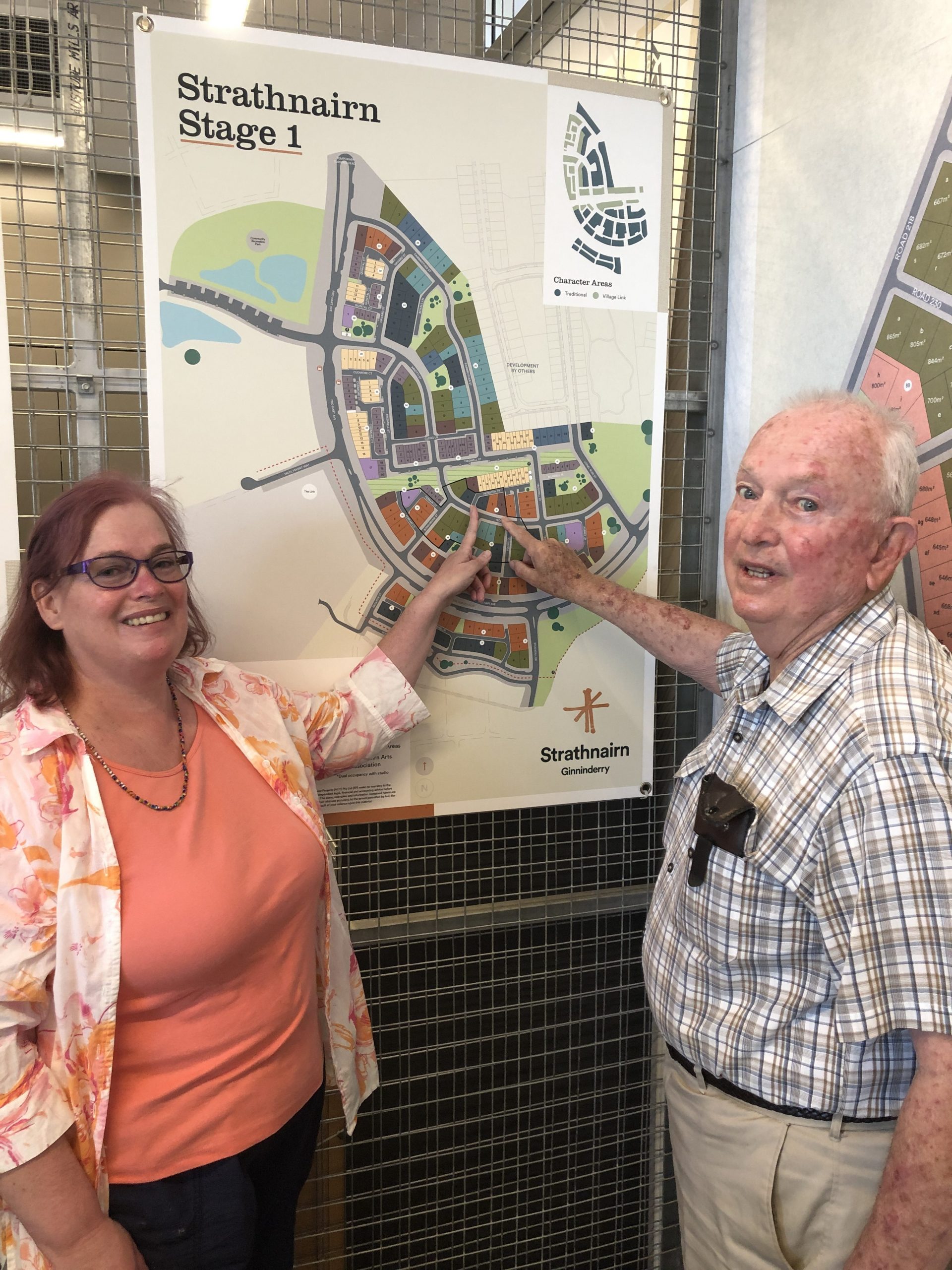 Hedditch Court in Strathnairn is named after Mabel Emily Hedditch OBE (1897 – 1966).
Mabel Hedditch's granddaughter, CorinneHedditch accompanied her father Geoff to the Linkto see where Hedditch Court will come to life.
In a twist of fate, Corinneis actively involved in the Ginninderry community, and is one of the founding members of the With One Voice Ginninderry choir.
While she never got to meet Mabel, Corinnesays her legacy continues to live large in the family – and is incredibly proud that their history is now permanently recognised in the Ginninderry community.
"Our history has always been recognised in Portland, where I was also born, so it's something special to know that the Hedditch history is also part of Ginninderry," says Corinne.
A local herself, Corinnesays it's an honour to have Mabel recognised as part of her neighbourhood.
"To have Grandma recognised in my backyard, at what is essentially a national level in the national capital, it's a huge privilege."
Read more about Mabel Hedditch OBE and Hedditch Court here.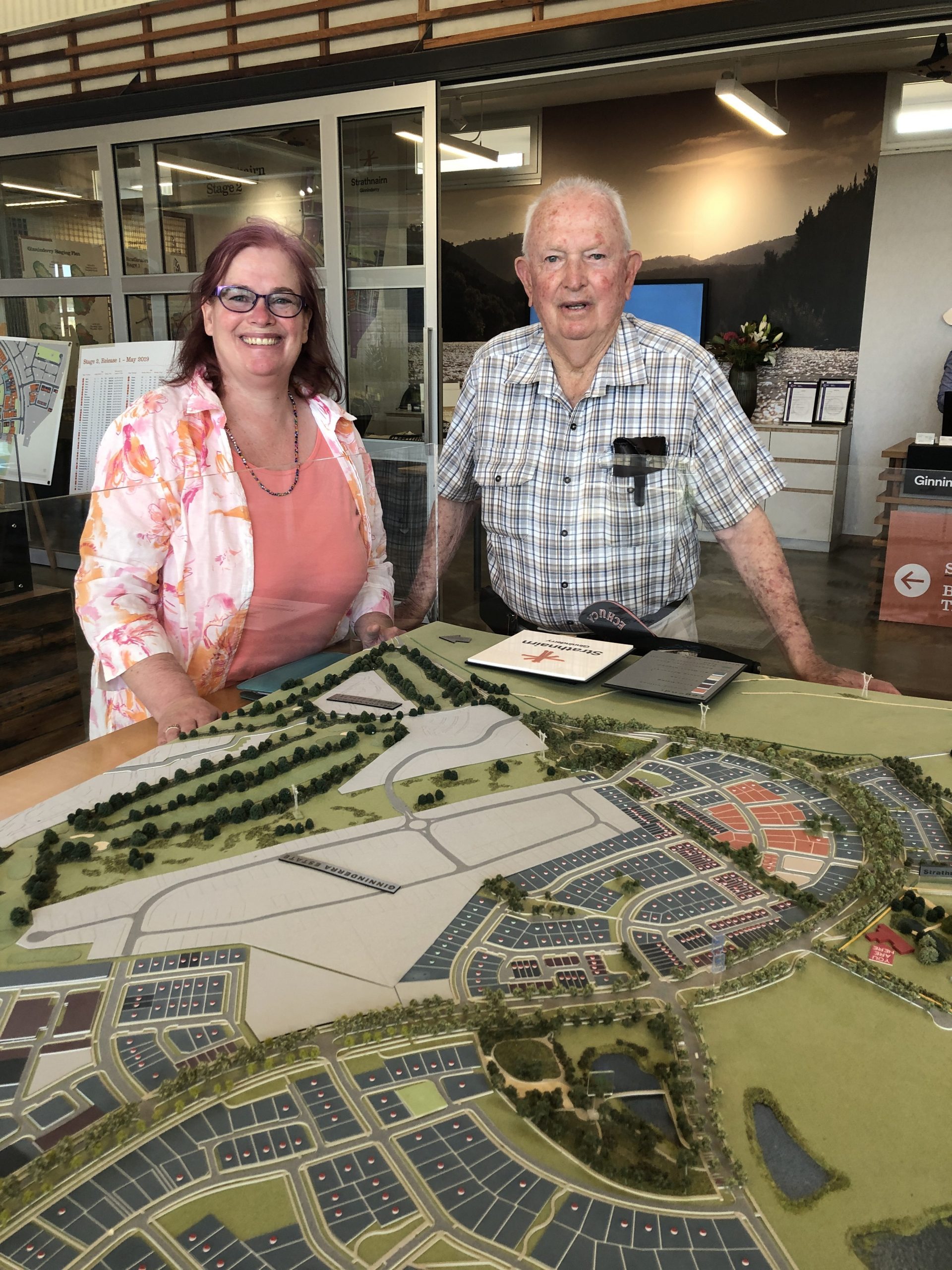 The Hedditch history is now permanently recognised in the Ginninderry community.