GX Artist Profile: Angharad Dean
Angharad Dean is a painter and printmaker who works full-time on her practice. Since the launch of the GX Art Trail in October 2019 she has continued to develop her chosen mediums of oils, acrylics, ink and prints. The latter has seen her working on solar plate etchings, adding a further element to her extensive printmaking repertoire.
Angharad exhibits regularly and recent group shows include Time and Space (Fyre Gallery, Braidwood, October 2019); and the prestigious M16 International Drawing Prize in which she was shortlisted and her work exhibited with other finalists (M16 Gallery, Canberra, November 2019). Planned exhibitions for later in 2020 include Handprinted (Yarralumla Gallery, May 2020); Artists of the Arkaroola Art Adventure (Fleurieu Art House, South Australia, May 2020); and a group show focusing on local landscapes (Fyre Gallery, Braidwood, October 2020).
The artist has plans for 2021 to exhibit a new series of works titled Lest We Forget: burning down the house, the results of working on non-toxic forms of printmaking and painting developed as a response to last summer's devastating environmental effects.
During November and December 2019 Angharad was Artist-in-Residence at Lanyon Homestead, a situation she hopes to repeat in autumn of 2020.
Angharad is an active member of the Canberra art scene and is currently Vice President of the Artists' Society of Canberra. She will be coordinating that group's Spring Show in November 2020.
Examples of the artist's work feature strongly in the GX Art Trail and her works can be viewed online in the GX Arts Trail catalogue.
For  more information about how to purchase one of these artworks, please email susan@ginninderry.com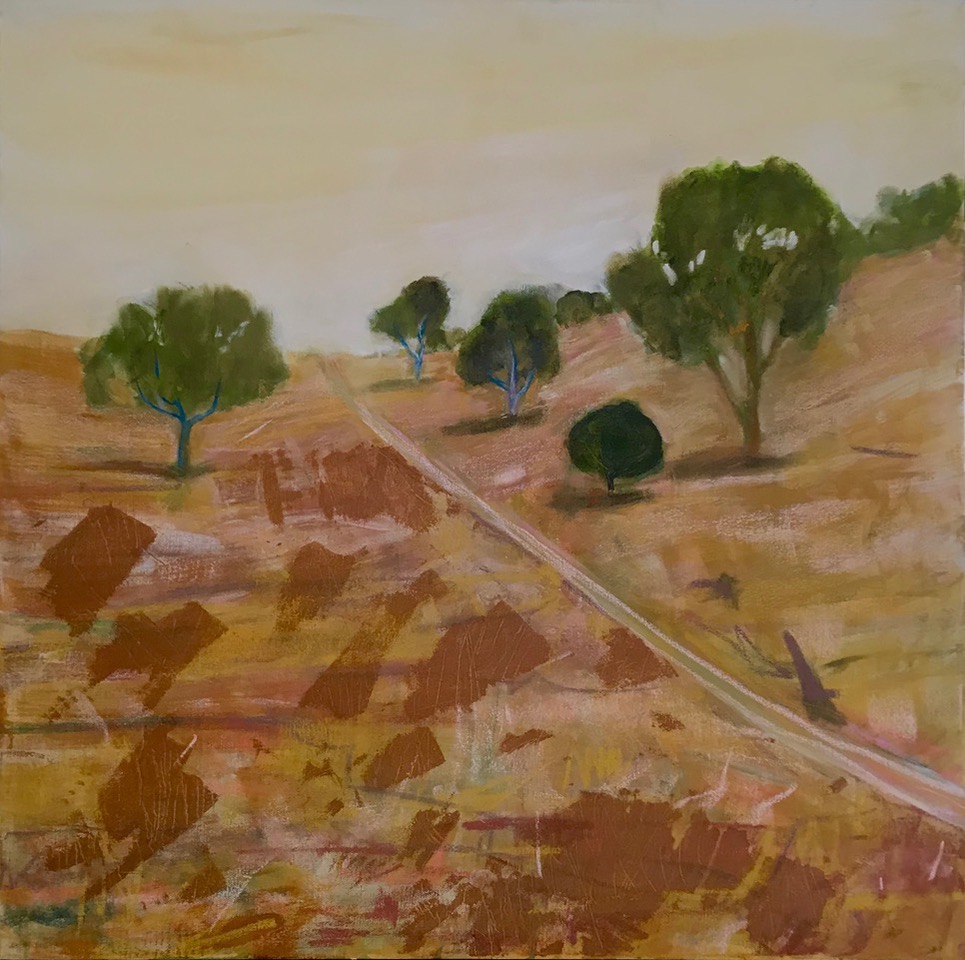 "Dust storm,Lanyon", acrylic, pastel/canvas  70 x 71 cm
"Lest we forget",  relief print + ink/paper   Edition 1 of 6  20 x 30cm